If your kids are no longer enchanted by SIRI, there's a new robot in town that is ready to enter their iPhone and make things fun again. Known as ROMO, this programmable robotic pet is part educational, part adorable, and part little fun plaything to crawl after on the floor.
What makes ROMO so much fun for my kids is that "he" has real personality. This isn't just a programmable toy that moves according to our commands (as much as we love Zoomer the dog this year), but a teachable toy that learns to recognize a favorite color or face, and then reacts with happiness, or fear, or even sadness. Hey, even my beloved robotic vacuum can't do any of that. And ROMO can really zoom along, to chase a ball or follow a line taped to the ground, though he doesn't vacuum as he goes.
Oh, and ROMO will also make farting noises, much to the delight of my nine-year-old son.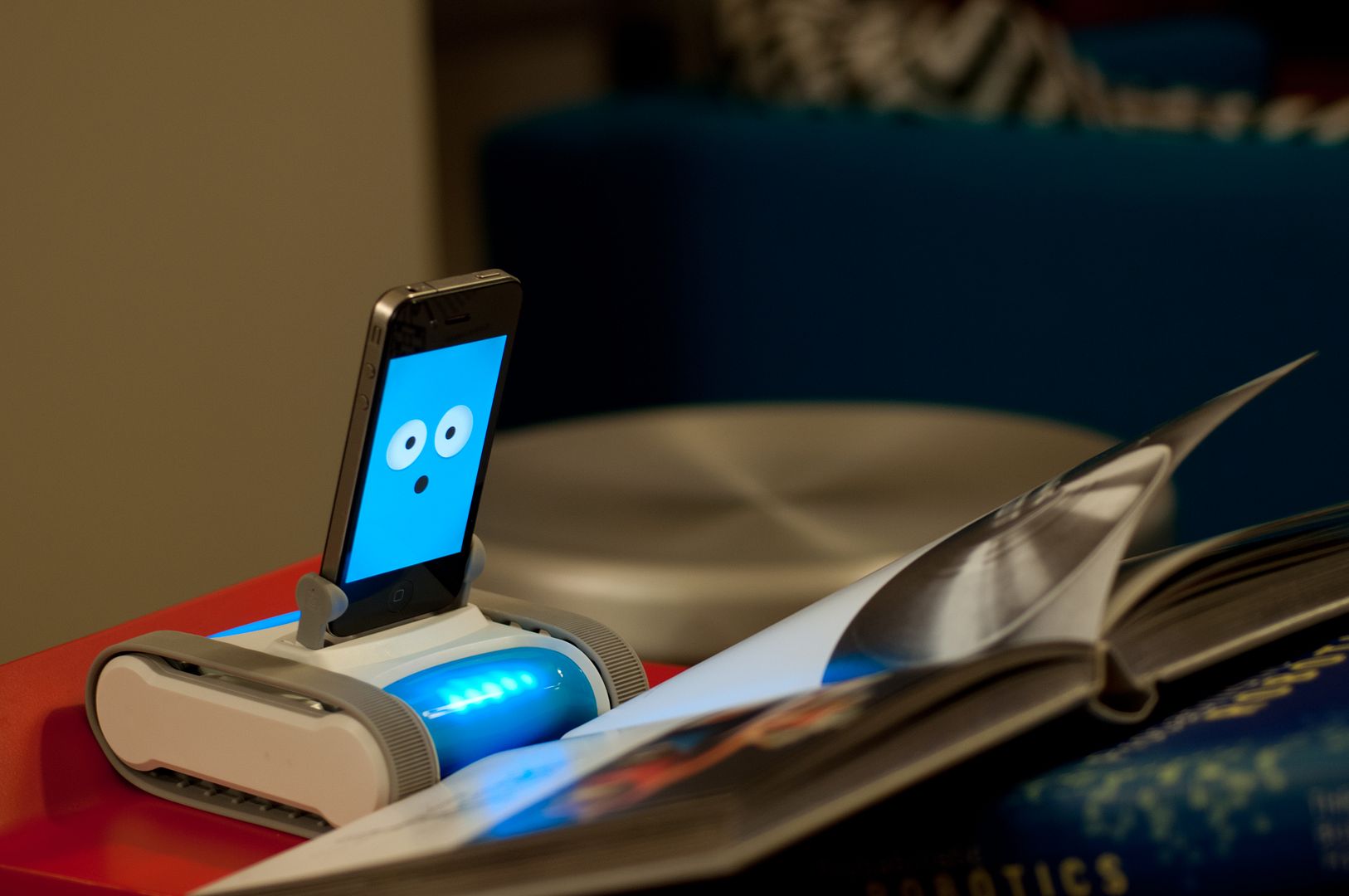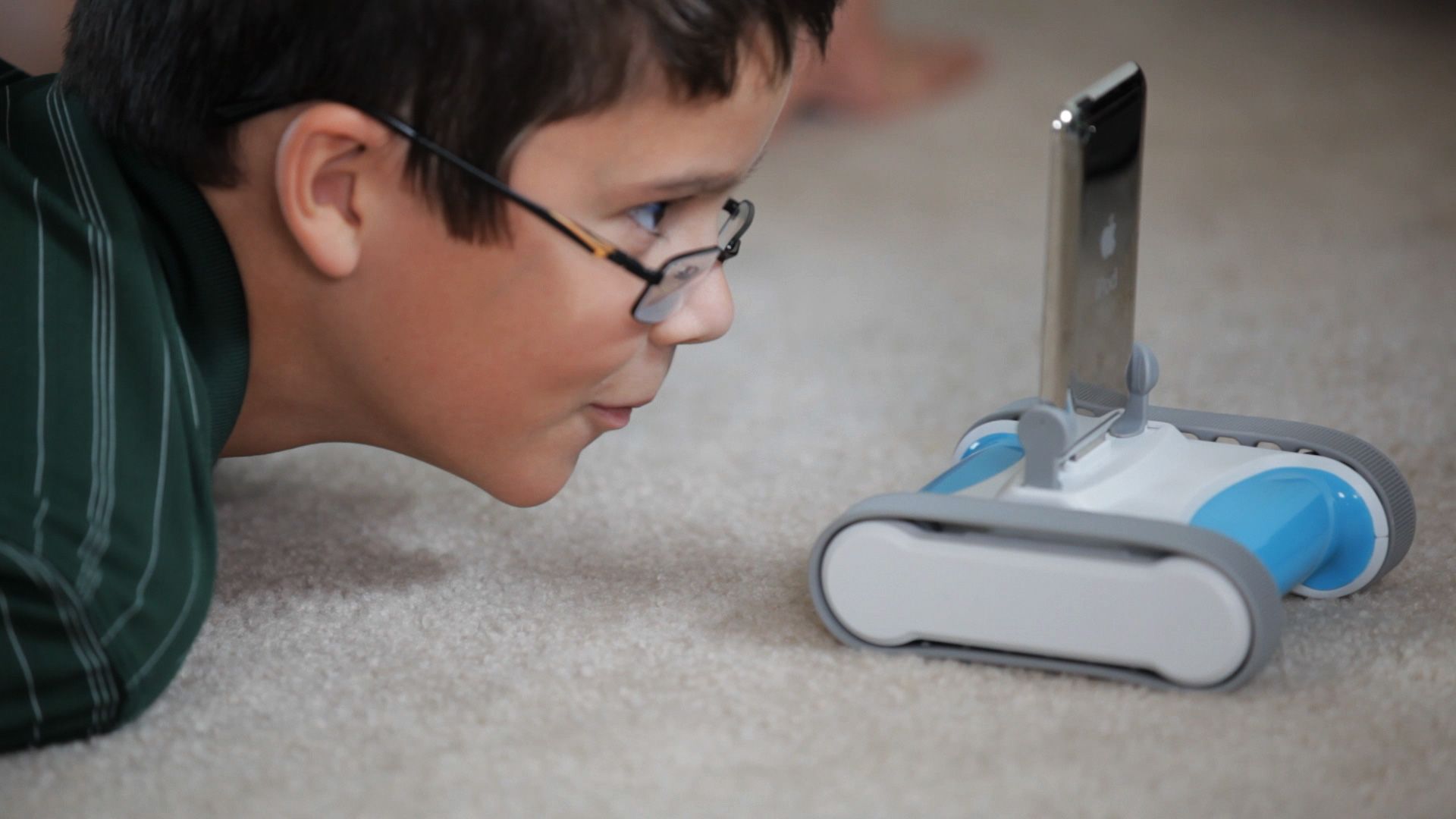 To get started, my kids had to complete training missions to learn how to make ROMO go. These are not difficult, though it's definitely made for kids who can read and follow directions since ROMO can't really tell you what to do since his language is a gargled type of gibberish.
Also, considering that ROMO operates using an iPhone 4th or 5th generation sitting on his little base, keep in mind that if your kids do not own their own compatible device, they'll be stealing your phone every time your back is turned. I'd prefer this toy for kids who already have, or will get, their own phone so that I'm not searching for my iPhone when I need it. (Because…phone calls. Since it's a phone and all.)
And, to be honest, we are generally reluctant to recommend toys that require kids to stick your $400 phone into it for it to work. That's why this is best for older, more responsible kids–especially those who will agree to use it on the floor, and put it away when it's done. If my kids left him sitting at the bottom of the stairs to be stepped on in the middle of the night, that would be the end of ROMO privileges.
But, for kids like mine who really love learning about robotics, this is one Christmas gift they would love to find under the tree. Package it with a new iPhone 5C and you will easily win for coolest Christmas gift ever.
ROMO the iOS App-Controlled Robotic Pet is available at Brookstone. Get free shipping with promo code SHIP99.