We're huge fans of the Endless Alphabet app around here. I mean, it was created by the same team of people who made Sesame Street's The Monster at the End of this Book, one of my childhood favorites. So I'm excited they've launched the Endless Reader app to continue the fun.
Like the first, this app lets young kids practice spelling individual words (more basic this time, like cake, ball, funny, house, kitten) all with the same fun sound effects as they drag individual letters to their proper place in the word. Then kids who have mastered the alphabet will get to practice their sight words by dragging the words into the sentences, just like they did with the letters while the little monsters repeat the words in their silly voices too.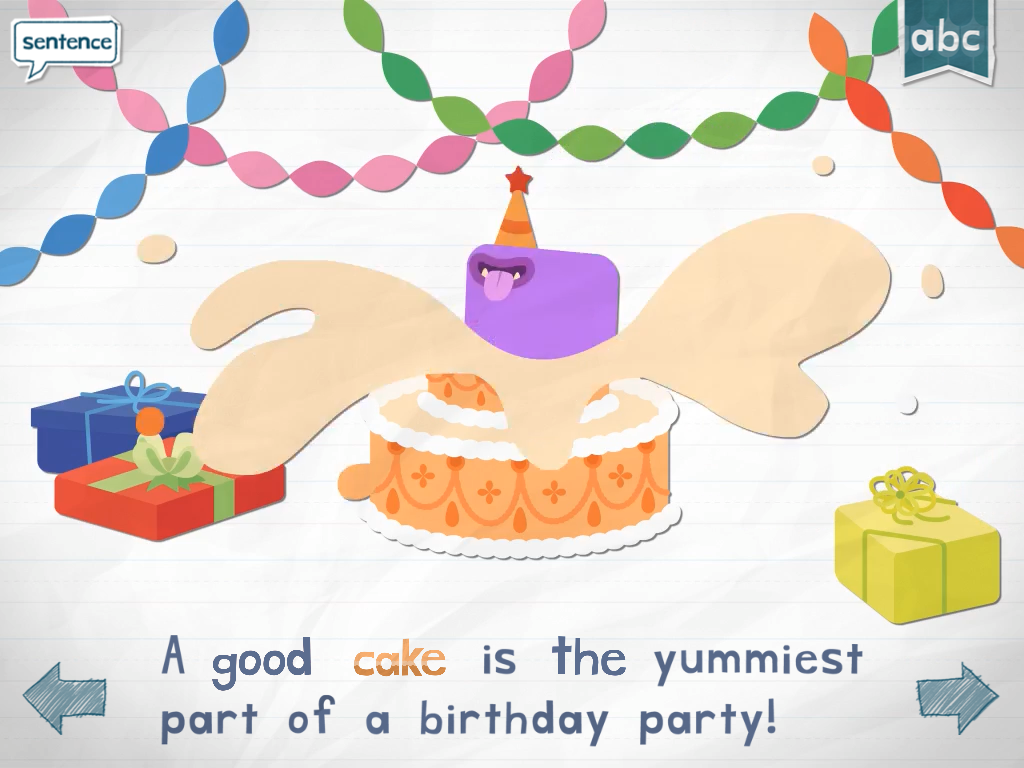 I think my kids' favorite part is when the characters illustrate what the word means in a little animated interstitial, which is always silly and unexpected.
Here's the thing, though. The Endless Reader app is free, but it only comes with six words which will not hold kids' attention long. So if you really want to make the most out of this app, I'd recommend going ahead and buying the Reader Pack 1. You get all 26 words with that package for $2.99. In the paid app, the words are unlocked–while the free app may frustrate kids who can see them but can't access them.
Just beware, your kids might start asking you to spell every word they can think of for them now. Like, all the time.
Download Endless Reader free on iTunes for iOS and learn more about developer Originator Kids  at their website. Since Endless Alphabet is available on Android, we hope this one will follow suit soon.