When friends or family (or babysitters or playdate parents) visit, it's not long before someone asks what your Wi-Fi password is. These cool printable WiFi password signs an an easier alternative to having to remember a password like mine–a super long combo of letters and numbers that our Internet installer created and I haven't yet gotten a chance to change.
Print any of these, frame them, and set them up in your guest room or kitchen. It's kind of nice to not have to drop everything and go looking for that little piece of paper with the password scratched on it somewhere.
This pretty WiFi password sign on canvas (at top) by White House Black Shutters looks like a piece of abstract art, not a password. Kind of cool to have a password hidden in plain site.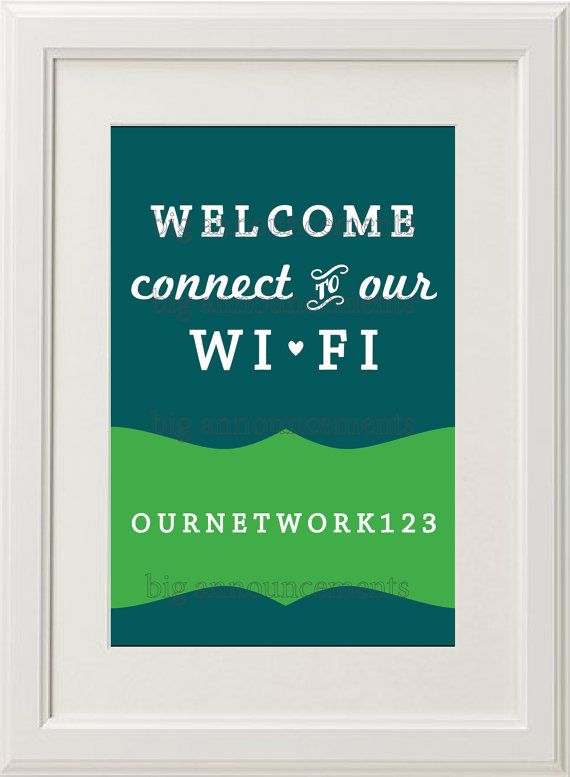 This WiFi password printable from Big Announcements is customizable in more than 40 color choices for $4.00.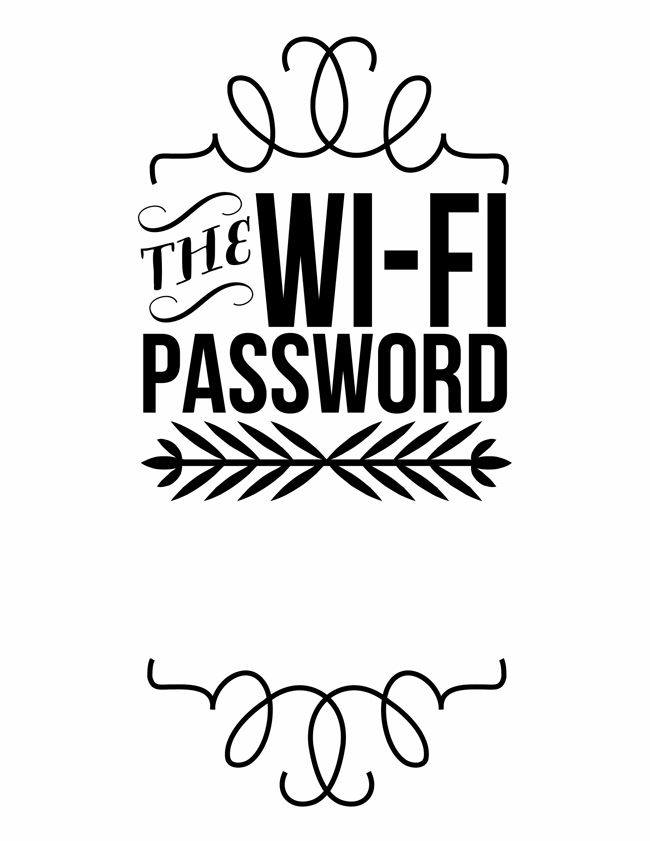 This free printable WiFi Password sign by I Rock So What can be uploaded into any photo-editing software (we love PicMonkey) to add your own password to it. Or print it on contact paper and stick it to a white board if your password changes frequently.
Frame your WiFi password sign and pair it with some other wall art, like this arrangement from Tatertots and Jello, for a pretty reminder in a guest room that goes with the decor.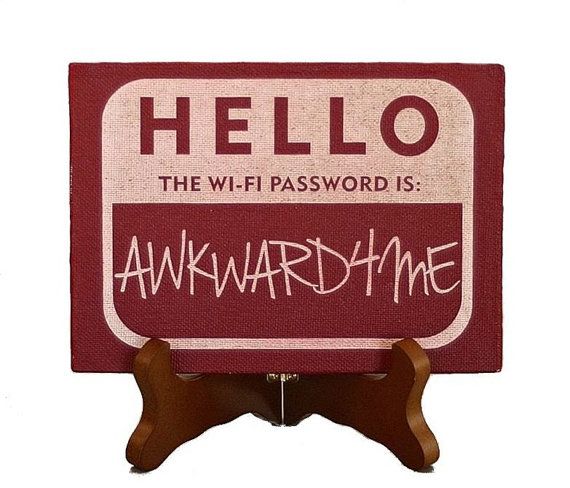 Etsy shop Scissor Mill creates these cute canvases customized with your WiFi password. They come in a variety of colors for $20 each and can be hung, or look cool just sitting on a desk.