I'm always amazed by how smart design can improve function and turn mundane items, like boring old power strips into cool power strips, which is where the new TwistVolt comes in.
Remember the Snake, one of those twisty puzzles that came out in the wake of the Rubik's Cube? The TwistVolt power strip looks and moves just like it. You can rotate the blocks to form different shapes, which is cool, but the super useful part is that the moving pieces help accommodate larger plugs, so none of the outlets are covered up.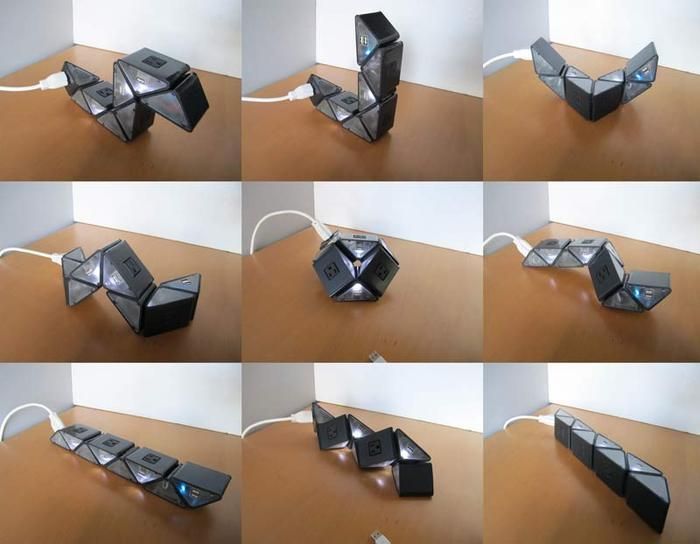 The TwistVolt not only comes with six AC outlets, you can also get one with up to eight USB ports making it a complete charging machine, whether it's on a kid's desk or your own–all while helping to keep all your gadgets in one place. Plus the blocks are backlit with LED lights, for a funky effect. (Or a little help powering up that dead iPhone battery in the dark.
They've got a super ambitious Kickstarter goal, but pledging levels look pretty reasonable and delivery is estimated for December 2014. Maybe just this once it's okay to start thinking holiday gifts in spring.
Check out the TwistVolt power strip on Kickstarter, and make a pledge to get one of your own.