I am always amazed by some of the creative holiday photo cards that come my way in the mail each year. I have some creative friends and family, I guess! I love them all of course, but there are always a few shots that take my breath away, make me laugh out loud, or just warrant "front of pile" status for being so darn clever.
If you are still coming up with ideas for your holiday photo cards and want some that stand out from the rest, here are ten really fantastic ideas. Some may require a little more time and effort than others, but I think even amateurs could get out the digital camera and do these yourself.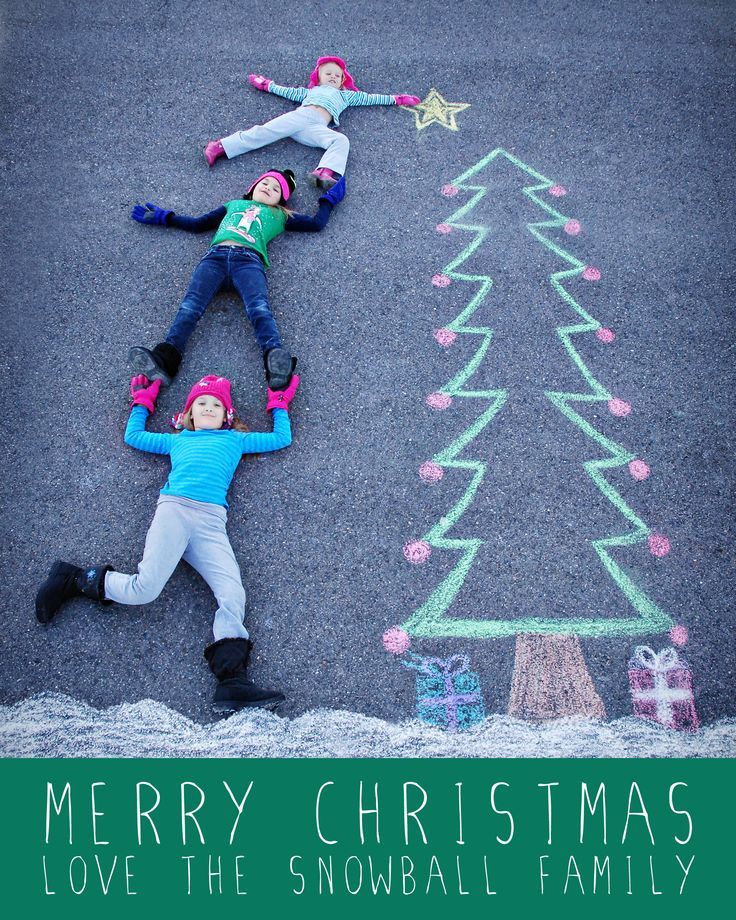 1. Break out the Chalk
Before the snow covers your driveway (sorry Buffalo), break out the colored chalks and start drawing, just like the Snowball Family did in their adorable holiday photo card. (Is that really their name? Hm.) What I like is that this doesn't feel forced or overly staged. And if you have less room or a younger child, a chalk Santa hat or reindeer ears behind her head would look great too.
2. Make a mess with some lights
Eh, perfect holiday moments are overrated. To make your card stand out, let your kid get tangled in some Christmas lights wrapped haphazardly around him as shown in this Christmas lights holiday photo card by JoopJoop Designs. Love his expression–which is the same one I get when I'm trying to put lights on the tree. And actually, the lights cast a really pretty glow.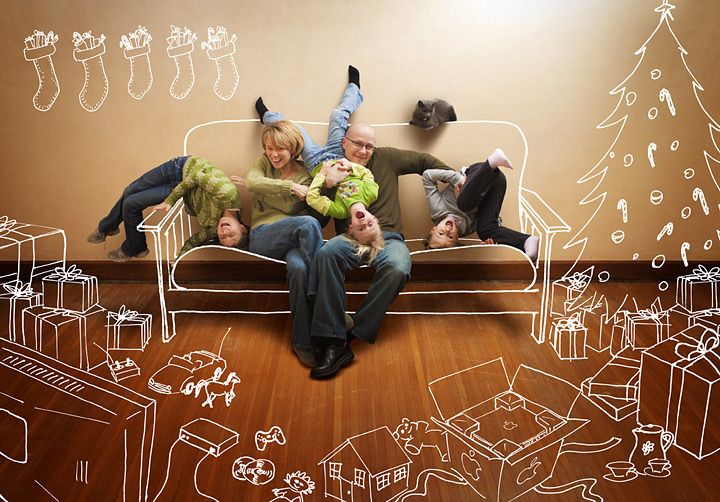 3. Use illustrated overlays
There are two things I love in this super playful holiday photo card with hand illustrations by CameraSim. First, the cartoony illustrations stage the room in a fun, informal way that I think we can all relate to. Second, the entire family looks like they are having a blast, with three upside-down kids and laughing parents. A bit messy, a bit loud, and a lot of fun.
While you can't probably pull off the whole invisible couch thing, you can use any number of great apps or even a service like PicMonkey to upload stock png illustrations as overlays or draw your to place over a favorite photo. Very cool.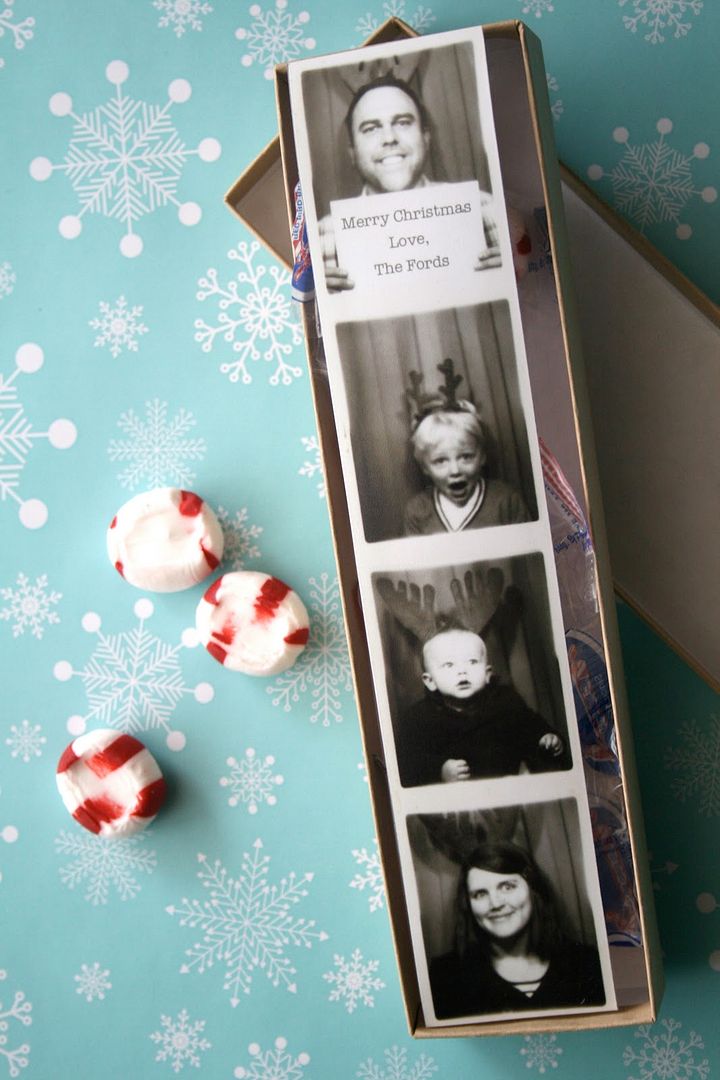 4. Update the photobooth holiday photo card
We've seen quite a few photobooth photos used in cards and invitations, but for something really different, copy that strip of family photos then package them  Simply Radiant did with her photo strip holiday card. You can use any photobooth app, or actually go to a real photobooth for an authentic vibe. For my family, I'd love at least one shot with all five of our heads rammed together, trying to fit into the frame.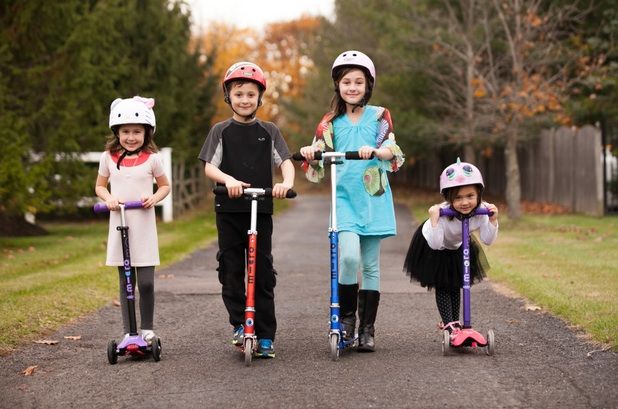 5. Skip the Christmas Imagery
Not every great holiday shot has to be heavy on holiday imagery and Christmas sweaters. Just take a look at this creative family photo by Aaron Adler of our own Kristen Chase's kids.  All four of them lined up on their much-loved Micro Kickboard scooters, and she loves it so much, I have a feeling I'm going to be getting it in the mail in a few weeks.
 Related: 6 tips for taking better holiday photos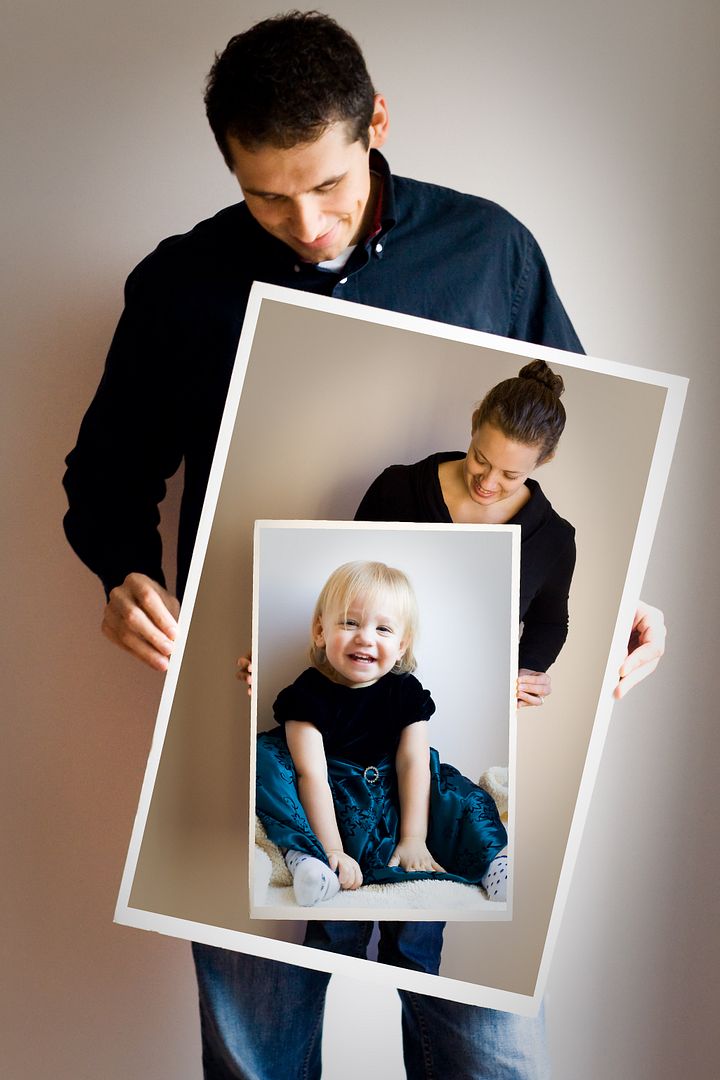 6. Take a picture within a picture within a picture
We fell in love with this "picture in picture" technique when we first shared it with you last year, and it's picked up steam. That said, oof, we've seen some bad ones. If you take your time though, it can work beautifully as a creative holiday photo card image like this one by Kamil Tracz Photography. I love how each parent is looking down at their child, which ties all three photos together nicely. Brady Bunch 2.0?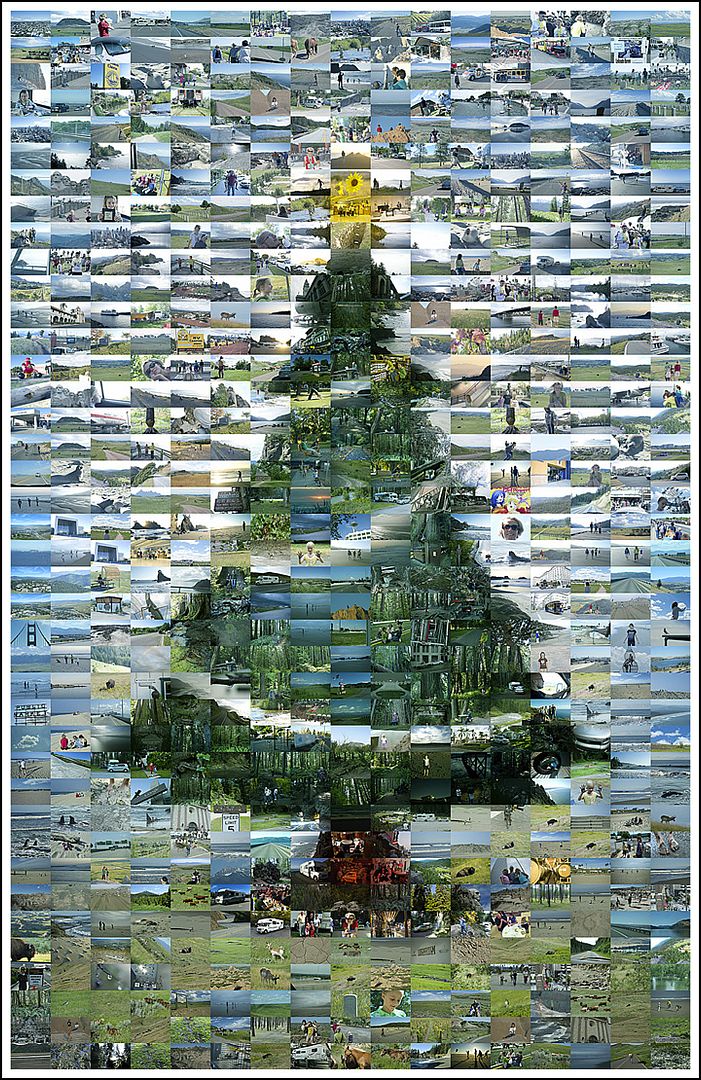 7. Make a mindblowing photo mosaic
O, (it's a) Christmas tree! How great is this holiday photo mosaic card, from the same folks who did the brilliant illustration card up top? What a talented family! You can use individual pictures to make one arresting image using the free MacOSaiX app for Mac but there are similar ones for PCs. In this case, each photo was specifically from one big family trip that year, giving this card even more meaning.
8. Use backlighting
While we all want to show off our kids from every angle in our photos, this gorgeous backlit Christmas tree holiday photo we found last year from Christina Conklin is so special. There's always Facebook for showing their faces, right? Visit her page for a really detailed tutorial on how to get this kind of an image.
(Of course the one catch: You have to get your tree up early, and your cards done late!)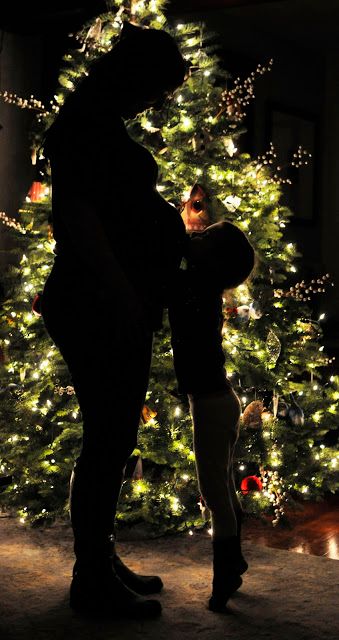 Similarly, for expecting mamas, a silhouette of your growing belly against the lights from the Christmas tree makes for a stunning holiday photo card for expectant families. The image here by Steph Waletzko is made even more precious with a big sibling in the photo.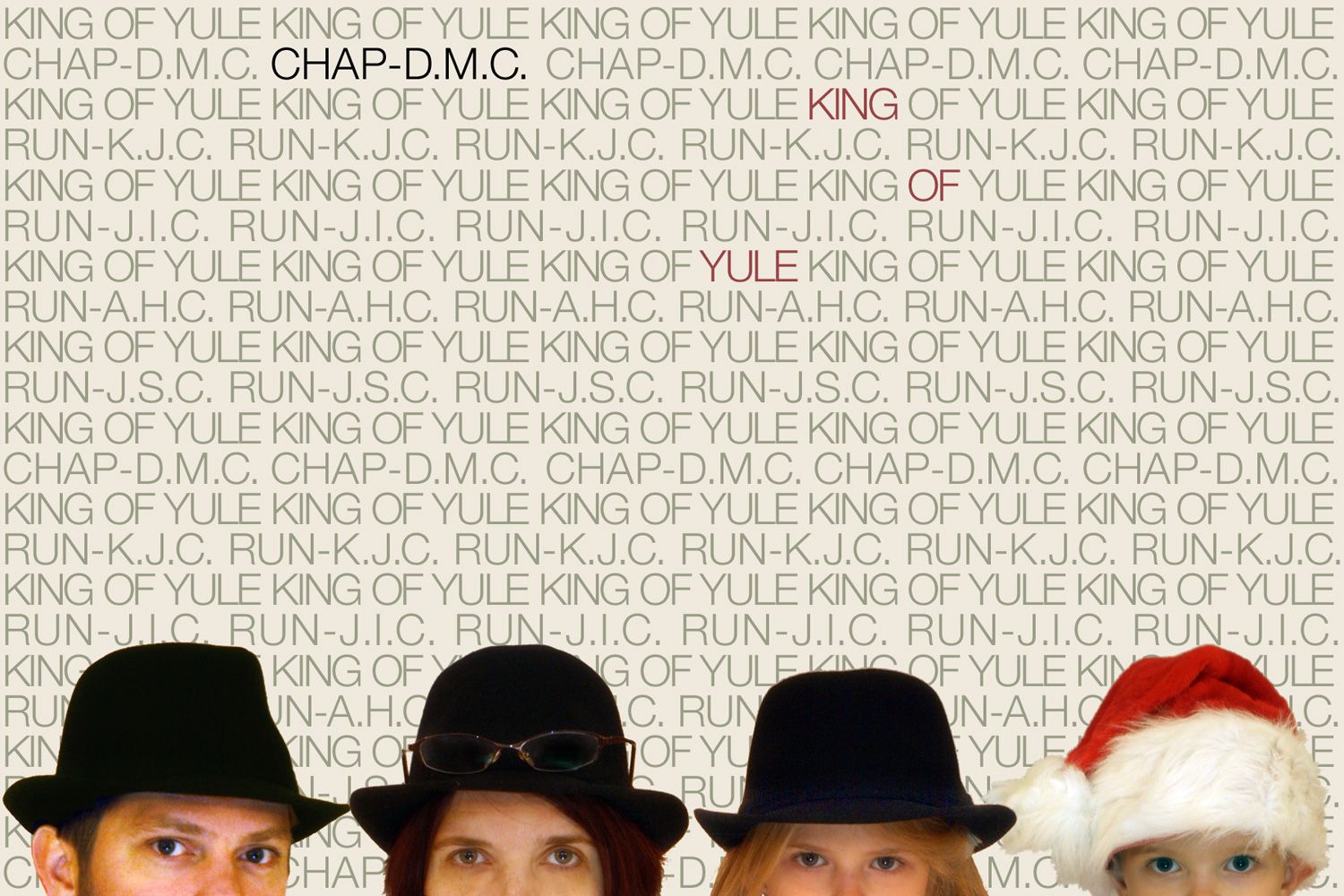 9. Make Album Cover Art Holiday Cards
My good friends surprise us every year with their super-creative, album-cover holiday photo cards. Their King of Yule card is one of my favorites, though they've also paid creative homage to U2, Queen, The Beatles, and ABBA. Open up Photoshop and you can totally pull this off.  (via Kieran Chapman)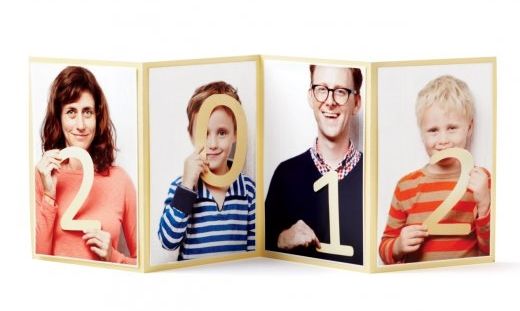 10. Skip Christmas and Hanuakkah and make a New Year's Card
There's no saying a holiday card has to come before your holiday of choice–and in fact, ours often don't. Which is why we love Martha Stewart's clever idea from 2012 for a New Year's themed holiday photo card. You just need eaqch of you to hold a number, or double up on people (or numbers) based on the size of your family. Bonus: Your card is bound to stand out when it arrives after the craziness of the holidays.
 Get even more ideas for holiday cards in the Cool Mom Picks archives.