Our Holiday Tech Gift guide series continues with one of our favorite categories: The coolest tech toys and gifts for kids. This year we're breaking our gift recommendations up into big kids and little kids, since that teen of yours proooobably won't be needing a preschool learning tab any time soon. So today we're starting with preschoolers and early grade-schoolers and the best tech toys and gifts we love for them this year.
We're so pleased to present our 2014 Tech Gift Guide on behalf of our sponsor, Sharper Image, who knows a little something about cool tech gifts of all kinds. So of course we're excited to include a few of our own favorite tech gifts for kids spotted at their site as well.
And hey, it wouldn't be a Cool Mom Tech guide without an awesome giveaway, so we've got that very thing. Including a brand new iPad Air 2! Scroll down for the details, and happy shopping!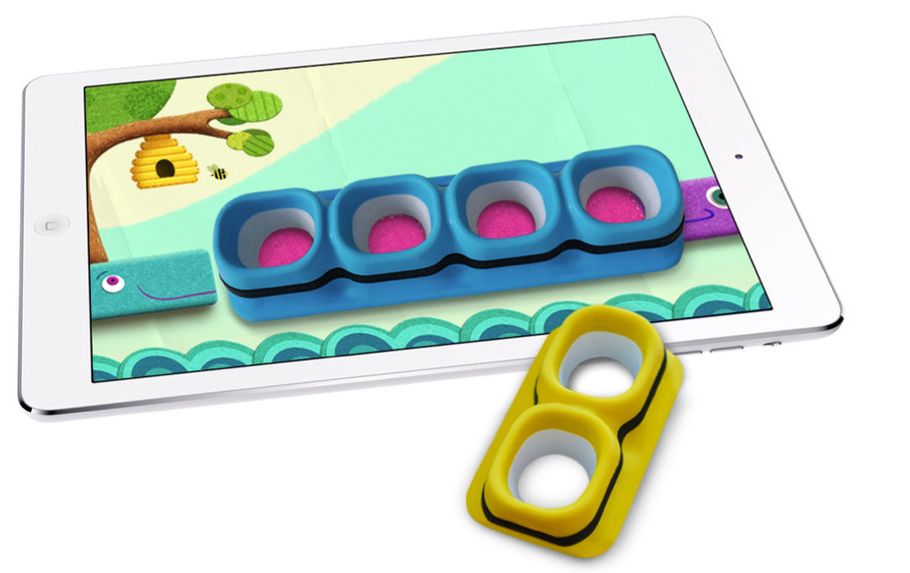 Tiggly Counts  ($29.95 with free US shipping, Tiggly; compatible apps are free)
Tiggly Shapes was one of our favorite new preschool toys of 2013 and now they're back with the brand new Tiggly Counts, which, when paired with one of their three free iPad apps, helps kids have a blast while learning math basics.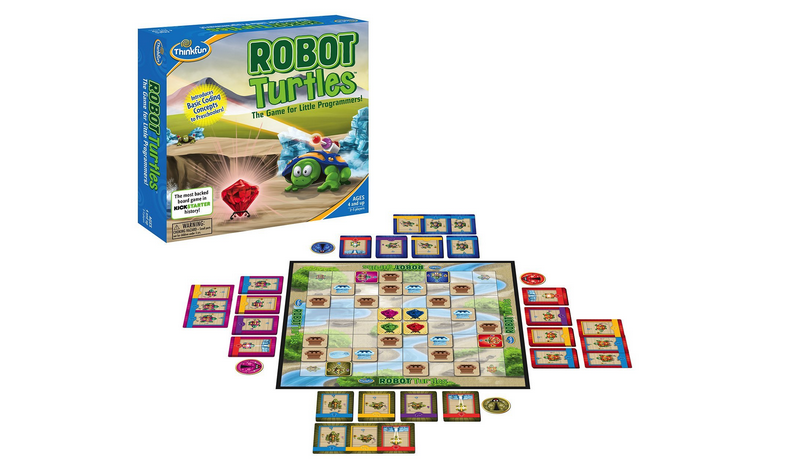 Robot Turtles Game ($24.99, Target with free shipping)
The most backed board game in Kickstarter history is now at the top of our tech toy must-have list. A genius, very fun way to teach our preschoolers–and their older siblings and parents–the beginnings of coding.
Osmo ($79.99, Osmo, also shown at very top)
Prop up your iPad and turn any surface into a playing field. As in, real live play, creativity, problem solving and imagination. Using their hands, not just their fingertips. This is precisely how tech should be done for kids and we're huge fans.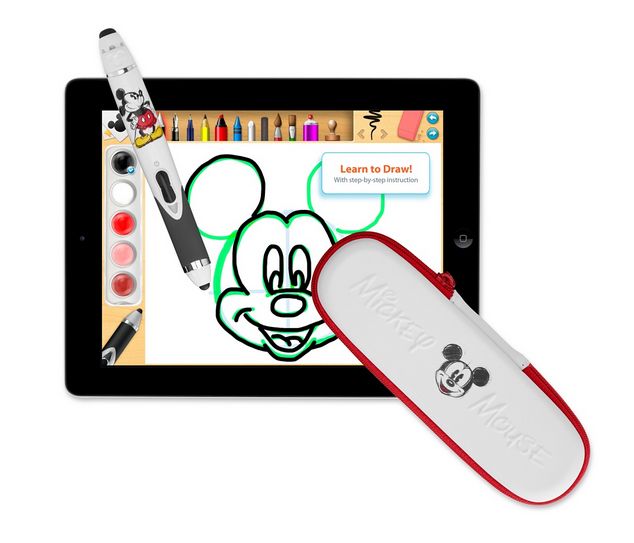 Disney Creative Studio Deluxe Stylus  ($39.95, Apple Store)
Kids can trace, connect-the-dots, color, and add effects to favorite characters from Mickey to Sully to the ubiquitous princesses. But we really love how the app features real Disney artists and animators instructing you how to draw them. Maybe your kid will grow up to be one of those animators?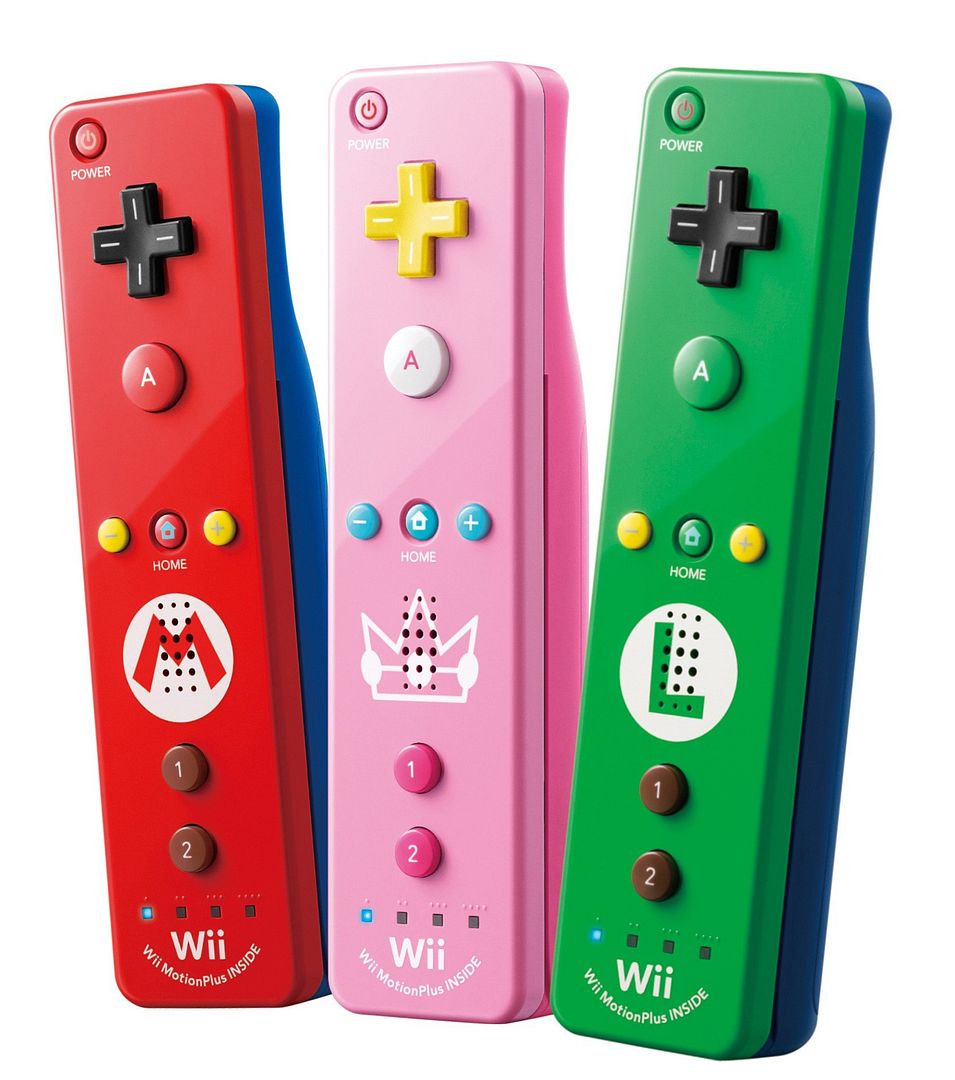 Wii Remote Plus featuring Mario, Luigi or Peach ($39.99, Gamestop)
No more arguing over whose is whose. Unless they both choose Luigi. D'oh…
Interactive Talking Globe ($159, Sharper Image)
For a long time, we've loved this highly rated interactive globe which is a fabulous educational toy that introduces younger kids to the world. But even better it grows with them–as they get older they can take advantage of the smartpen and more than 30 interactive activities that teach capitals, currencies, languages and more.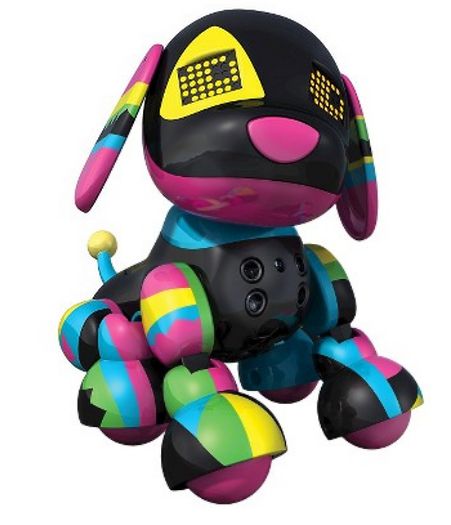 Zoomer Zuppies Interactive Robot Dog ($39.99, Target with temporary price cut to $29.99)
Last year, Zoomer was undeniably the hot kids' toy of the year and now they're back with cute puppies who are responsive to touch and movement and come in a cute little dog house. Kids about seven and under will love it–but by no means should you spend more than the recommended retail price of $40 on it. I'm talking to you, ebay scalpers.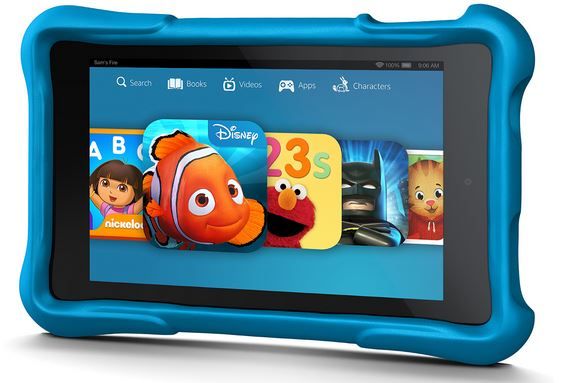 Kindle Fire HD Kids Tablet ($149, Amazon)
We've put together lots of our favorite tablets for kids this year, but one that stands out for the youngest kids is the Kindle Fire HD Kids. The 2-year guarantee is huge, plus you get a full year of FreeTime included and lots of free content if you're already an Amazon Prime member.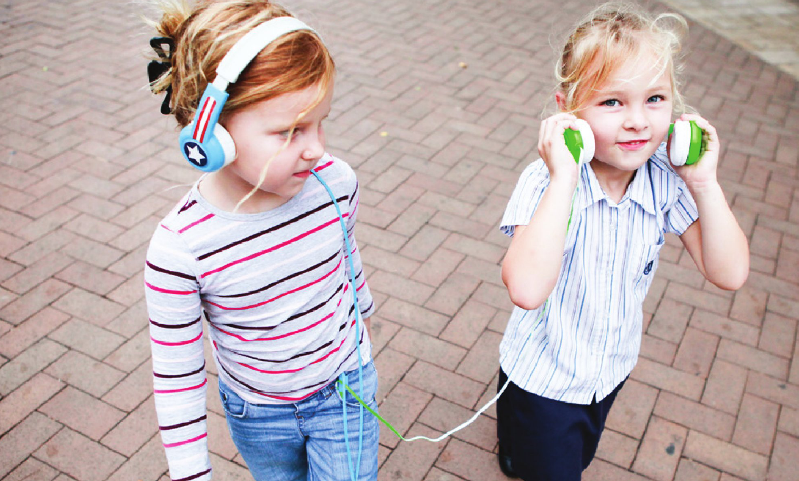 Buddyphones Kids' Headphones ($24.99, Onandoff)
We've loved these volume limiting kids' headphones since we first discovered them at CES earlier this year, and they remain an outstanding gift, especially if you need to get more than one; they're designed with a built-in splitter so multiple kids can plug into the same jack together.
Robot Rally DIY Crate ($19.95, Kiwi Crate)
A little more crafty than techy, this is still a great intro to robots for preschoolers and young children who can design their own using a wind-up toy, then watch it go. Plus, the price is sweet.
The nabi Big Tab HD 24″ Tablet for Kids ($499 on sale, Nabi)
This is more like a gift for the whole family, the world's biggest tablet made just for kids that's designed especially for sharing and collaboration. In other words, more opportunities for family time, as opposed of little heads buried in screens by themselves.
3D superhero nightlights ($24.99 on sale, Think Geek)
Little Marvel fans can call up their inner heroes and conquer fear of the dark with Captain America, Spiderman, or Thor style nightlights that are nothing short of super.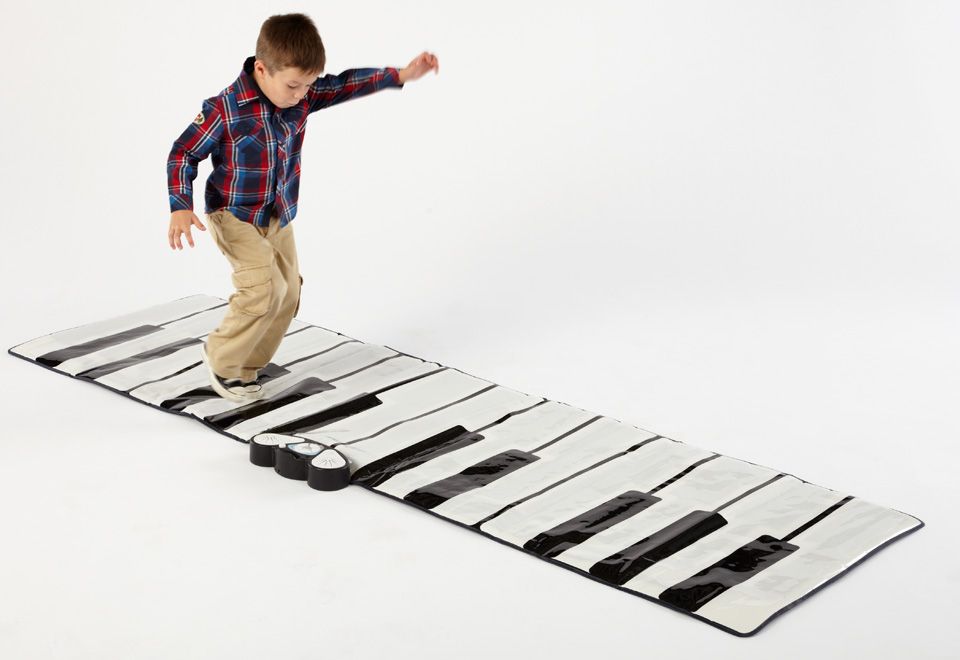 Giant Piano Mat ($99, Sharper Image)
Oh, like anyone who's ever seen Big hasn't dreamt of owning one for years? Well here's your chance. We mean uh, for the kids.
EXTRA COOL: WIN IT!
A brand new 16GB iPad Air 2 in your color choice from Cool Mom Tech |  Polaroid Digital Pocket Camera from Sharper Image | WowWee MIP Autonomous Robot from Sharper Image | Beats Solo 2 On-Ear Headphones from Sharper Image
We're so excited to have put together one amazing $1,000 tech giveaway in part from our sponsor Sharper Image, featuring some of our very favorite tech gifts for everyone in the family. And there are four chances for you to win on each of five posts!
To enter:
1. Like Cool Mom Picks on Facebook and share this post on your Facebook wall. Then email a link to your Facebook update to us at contests@coolmompicks.com with TECH GIFT GUIDE in the subject for it to qualify.
-FOR EXTRA ENTRIES –
2. Follow Cool Mom Tech on Twitter and share this post from our Holiday Tech Gift Guide on your Twitter feed, being sure to tag @coolmomtech and use #cmtholiday in your tweet. Feel free to tweet something fun like I love the @coolmomtech holiday giveaway because… ooooh gadgets http://bit.ly/1y5BkE3 #cmtholiday.
Remember to add a link, of course! But what you tweet is up to you.
3. Follow Cool Mom Picks on Instagram and share your favorite photo from our gift guide on your feed, being sure include @coolmompicks and the hashtag #cmtholiday in the caption. Hey, we'll even regram some of our favorites.
4. Follow Cool Mom Tech on Pinterest and pin your favorite photo from our gift guide on your feed, being sure include @coolmomtech and the hashtag #cmtholiday in the pin. We can't wait to see what you love!
5. Repeat for all five of our 2014 Holiday Tech Gifts posts for a total of 20 possible entries.
The Nitty Gritty:
You may enter up to four times total per Holiday Tech Gift Guide post, once per social media platform mentioned here. There are a total of five posts. One winner will be drawn at random on or around January 1, 2015. You must be a legal resident of the US, 18+. Contest ends 11:59pm EST on 12/31/14. Void where prohibited. Any taxes on prizes are the sole responsibility of the winner. Items subject to availability which means you might not get your first choice of color/style but we'll do our best. Please follow the contest rules or you will be disqualified and we will feel super bad for you. Be nice to strangers. Clean your smartphone. Don't drink spiked eggnog then tweet.
Thanks to Sharper Image for sponsoring this year's holiday tech gift guide. All picks have been determined by our editorial staff; there is no compensation in exchange for recommendations. Some picks may contain affiliate program links including Amazon and Reward Style.

And for more cool tech gifts for everyone on your list at any budget, make sure to check out our 2015 Tech Gift Guide.