Need to add a little oomph to your Christmas decorations? Want your gingerbread house to be the one that makes all the others jealous? Going for the win in this year's Ugly Christmas Sweater contest? You may need a little bit of help with littleBits Holiday Packs that offer just the right amount of bling for this season of lights and cheer.
littleBits' three separate Holiday Packs each include a few of their easy-to-assemble modules and accessories, plus instructions, to amp up your traditional holiday decor. My 10 year old, who has already come to know and love littleBits through their Synth Kit, put together their DIY Ornament hack in just a few minutes, and I have no doubt that he'd be able to handle the other two packs as well.
With their DIY Ornament Holiday Pack, you can make an ornament light up or blink using a styrofoam ball from the craft store. littleBits' Gingerbread Hack adds a little life to the traditional gingerbread house, or your own cardboard creation, with a bright LED light and vibration motor that you can turn on with a clap of your hands.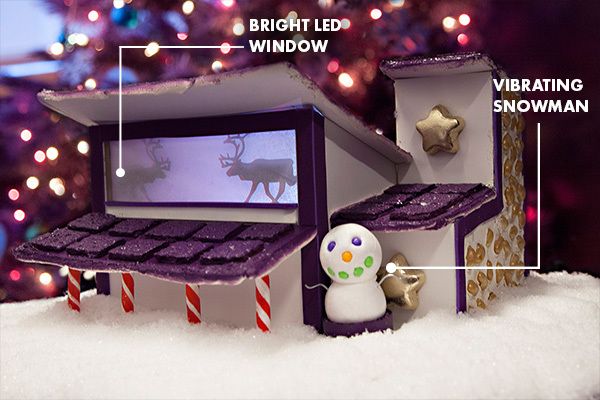 And I especially like their Ugly Sweater Hack because the four-foot long light wire can be used in so many ways to light up a sweater, reindeer antlers, or just add some pizazz to a holiday outfit. After all, sequins are so 2013.
You'll find littleBits three Holiday Packs for sale on their website.
We love STEM toys here at Cool Mom Tech, so you'll find plenty of suggestions in our archives!