I've seen no shortage of solar chargers, many of which we've featured here on Cool Mom Tech. But the new Helios solar charger from Solpro that we discovered at CES 2015 lets you charge smarter and waaaay faster.
Yep, the new Helios only needs 90 minutes in direct sunlight to give your smart phone one full charge. That's crazy fast, though it probably varies a bit depending on your phone. Still, nothing on the market comes close to that right now.
To get the max out of the Helios, which is equipped to charge up to two USB devices at a time, it needs about 4.5 hours in direct sunlight. But what's really amazing is that the Helios features charging prioritization, which means it chooses which devices need to be powered first and sends the energy there — unlike the other solar charging devices on the market, which charge themselves first and then charge the attached gadgets.
And I'll be honest, the fact that they really do look great and fold up easily to be popped in a laptop bag or tote doesn't hurt.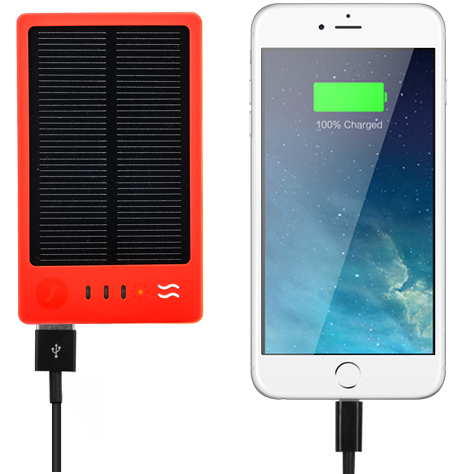 If you're looking for something smaller and a little more affordable, you'll want to check out their pocket-sized Gemini (above) which will give your smart phone two charges when completely full.
Of course, both the Helios and Gemini can be charged with a micro USB, but you can save a little energy by using solar power instead. And they both still get your gadgets charged quickly, which makes them so awesome for busy parents.
For more information about the new Solpro Helios, head over to their website. Purchase the Solpro Helios and Gemini at our affiliate Amazon.com