The black and white standard-issue cables that come with your devices? Bor-ing. Just because we can't live tech life without cables doesn't mean they can't be fun. They not only can match your decor, or stand out in your bag when you travel with them, they have the added benefit of helping you distinguish which one is yours so you can totally nail the family member who's stealing yours and denying it. So step outside of the black and white box and try one of these cool and colorful charging cables instead.
Plus, science says that if you do this, spring will come your way a lot faster.
Related: 7 excellent new cord organization products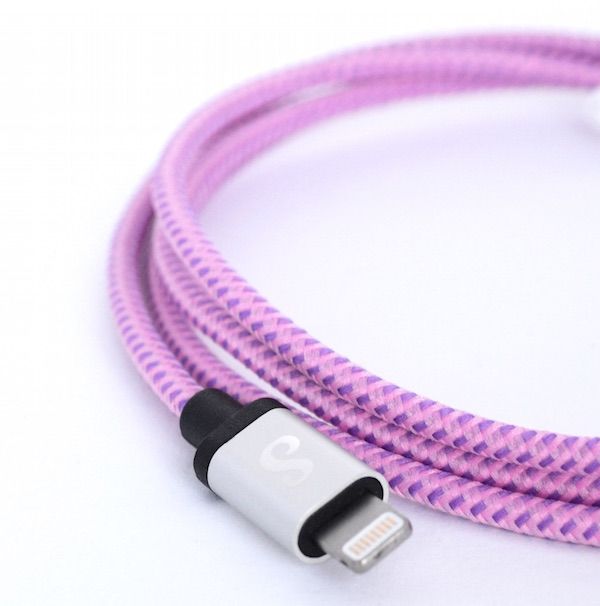 1. SuperFly Cables
The bright colors, the creative patterns — we're sold on these newly designed charging cables that are made to last years instead of mere months. The braided fabric outer layer and rubber inner layer provide double protection. And there's also a strong cohesive material that fuses the cable and the connector prongs to prevent the annoying fraying that happens way too often with standard charging cables. Translation: These things are super durable, and could face off against any toddler, teen, or nightstand-stretch.
SuperFly Cables come in mini size (3.2 feet) or the extra-long 6-footer style, and are available for both iOS and Android devices. (SuperFly Cables prices start at $17.95, plus there's worldwide shipping.)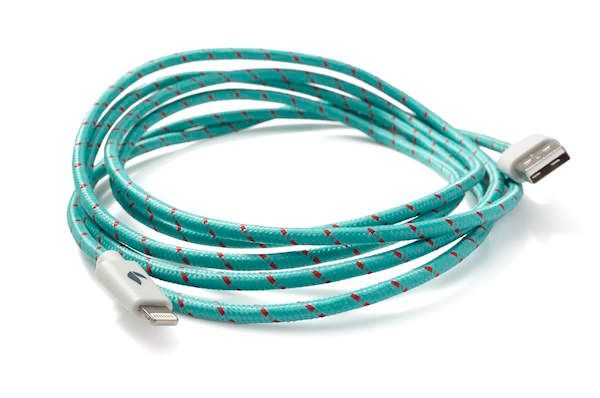 2. Velvetwire Premium USB Cables
These tangle-free, braided cloth charging cables come in cheerful, sailing-inspired colors like coral and marine. They're MFi certified, which means they're made-for-iPhone/iPad/iPod and bear the Apple stamp of approval — something you definitely want to consider when buying a cable that didn't come in your device's box. Choose either Apple Lightning (sorry iPhone 4/4s folks) or Micro USB connector for Android, and rest assured that your new charging cable is as sturdy as they come. (Velvetwire, $19-$29.)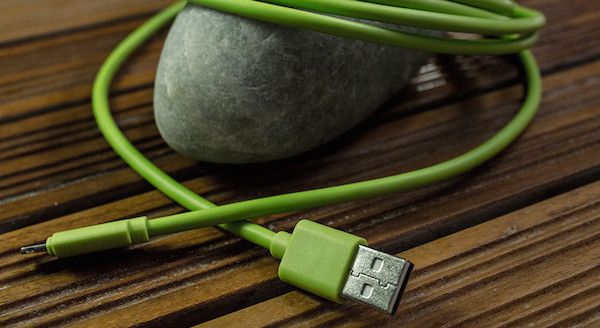 3. The Awesome Cable
The name pretty much tells you what you're getting. These Apple-approved charging cables are extra thick, which means increased durability and fewer tangles. Plus, they're 6-feet long — double the length of Apple's box standard Lightning connector cables — and come in five fun colors. Sure beats the dingy greying that goes down with the white cables, amirite? But the best part of all? Each one is only $15. This is probably why The Awesome Cable is currently sold out — and why our editor Liz swears by hers. Definitely keep an eye out for when they're available again, because The Awesome Cable lives up to its name. (The Awesome Cable, $15.)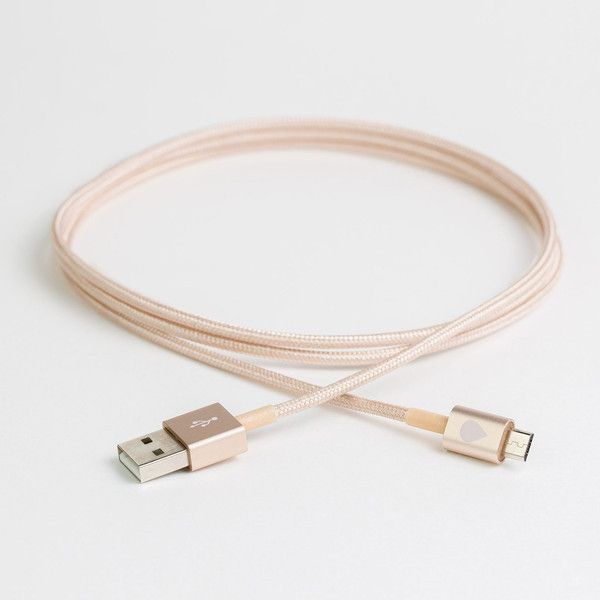 4. JUICIES cables
If you're not into the bright, perky colors, you can keep things understated but dazzling with this gold option. Made with a tangle-free woven cord and aluminum connector housings, JUICIES charging cables are both gorgeous and plenty durable. Total length is 4 feet, but fully capable of handling itself around power players like the iPad, Galaxy Tab, and iPhone 6 Plus. And if gold is too quiet for your tastes, JUICIES cables also come in a range of rainbow brights. (JUICIES, prices start at $15.)