For the dad who has everything, you can't go wrong with Father's Day photo gifts, especially when they come from the kids. Lately I've gotten completely hooked on photo wall decals as the best new way to display my photos, because they don't hang wonky when my kids slam the front door behind them. And they couldn't be easier to hang: just peel and stick.
No more rummaging through the tool box for a hammer and nail — and then moving the nail three times because it wasn't in exactly the right spot.
There are lots of options out there when it comes to photo decals, but the high-quality Polaroid-style photo decals from Paper Culture are one of my favorite sources if you're giving them as a gift.  I've ordered there often and never been disappointed.
Related: Fantastic photo gift ideas from your smartphone pictures
The photo decals are actually printed on fabric, not paper, so they have an expensive feel to them but without the expensive price tag. And yes, you can can even peel them and restick them somewhere else without any gunky residue or chipped paint in their wake.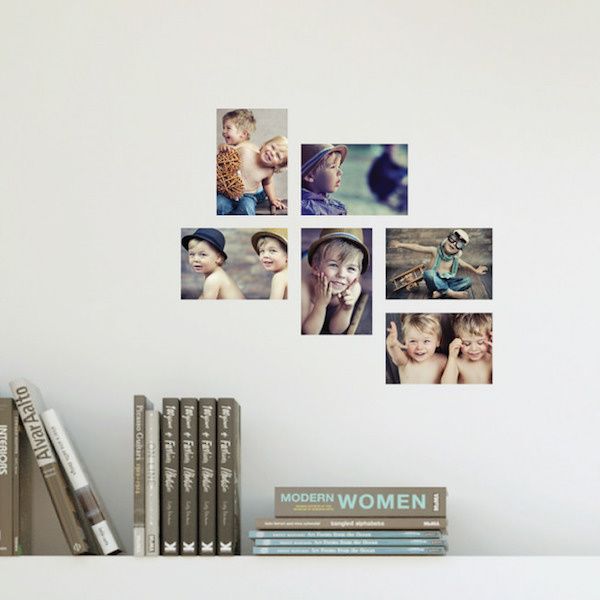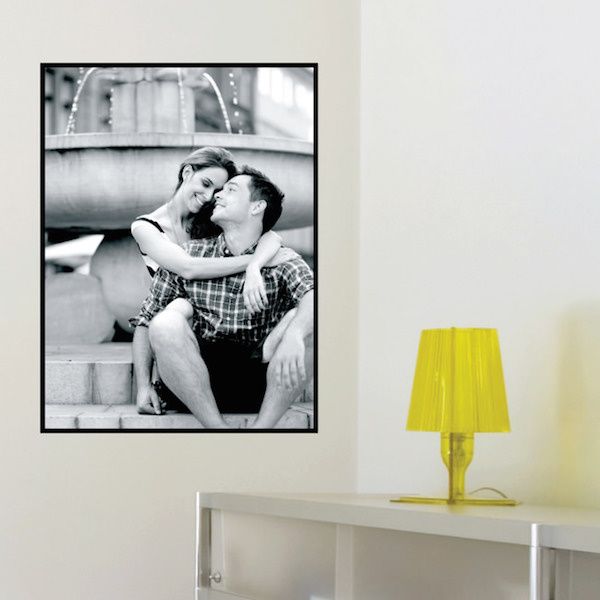 One of the nice options at Paper Culture is that you can add a line of text underneath each photo too. That may or may not be your style, depending where you plan on displaying them, but it's not a bad idea for keeping track of the year they were taken. Because (cliché alert!) it's ridiculous how fast kids grow.
Of course you don't have to just upload photos of the kids. If the dad you're celebrating is a photography buff, sneak some of his best work out of his files and create large format wall decals of them. Upload photos of iconic places in his hometown, or scan in classic photos of his parents and grandparents to build a photographic family tree. Or hey, default to one of our favorite ideas: Display your kids' artwork in a more permanent format than construction paper that ends up crammed in a drawer somewhere.
Order reusable fabric photo wall decals at Paper Culture in dozens of sizes and designs. Plus Paper Culture will plant a tree for each order. It's a Father's Day gift that makes Mother Nature happy too.