When you think about cool, must-have gadgets, a router probably isn't the first thing that comes to mind (ahem, iPhone 6S, Santa). But if you're a parent of Internet-surfing kids (hello, Minecraft lovers), then this new router called Torch might be worth a look.
My kids are in what I consider to be the safe zone right now, where I know exactly what they're looking for (cooking/horses and sports videos, respectively) and they don't venture outside of those particular search terms. But I know they'll soon be at an age when homework needs and tween needs dictate more computer time, and it's then when I'll want greater insight into what they're doing on the Internet.
Enter Torch, the brain-child of a mom and psychologist who saw the real need to get a handle on her own kids' Internet habits. Sound familiar? The Torch WiFi router gives you a holistic view of your child's online behavior. Using an iOS app or Web interface, you can log into the router and check your kids' profiles to see exactly what sites they are perusing, how long they're using the Internet and sites they've visited in the past. The parental controls give you the ability to banish unsavory sites and even set time limits on Internet access. At any point determined by you, the Internet shuts off and kids no longer have access (even though you still do). Sorry, kids, the Internet is going to bed.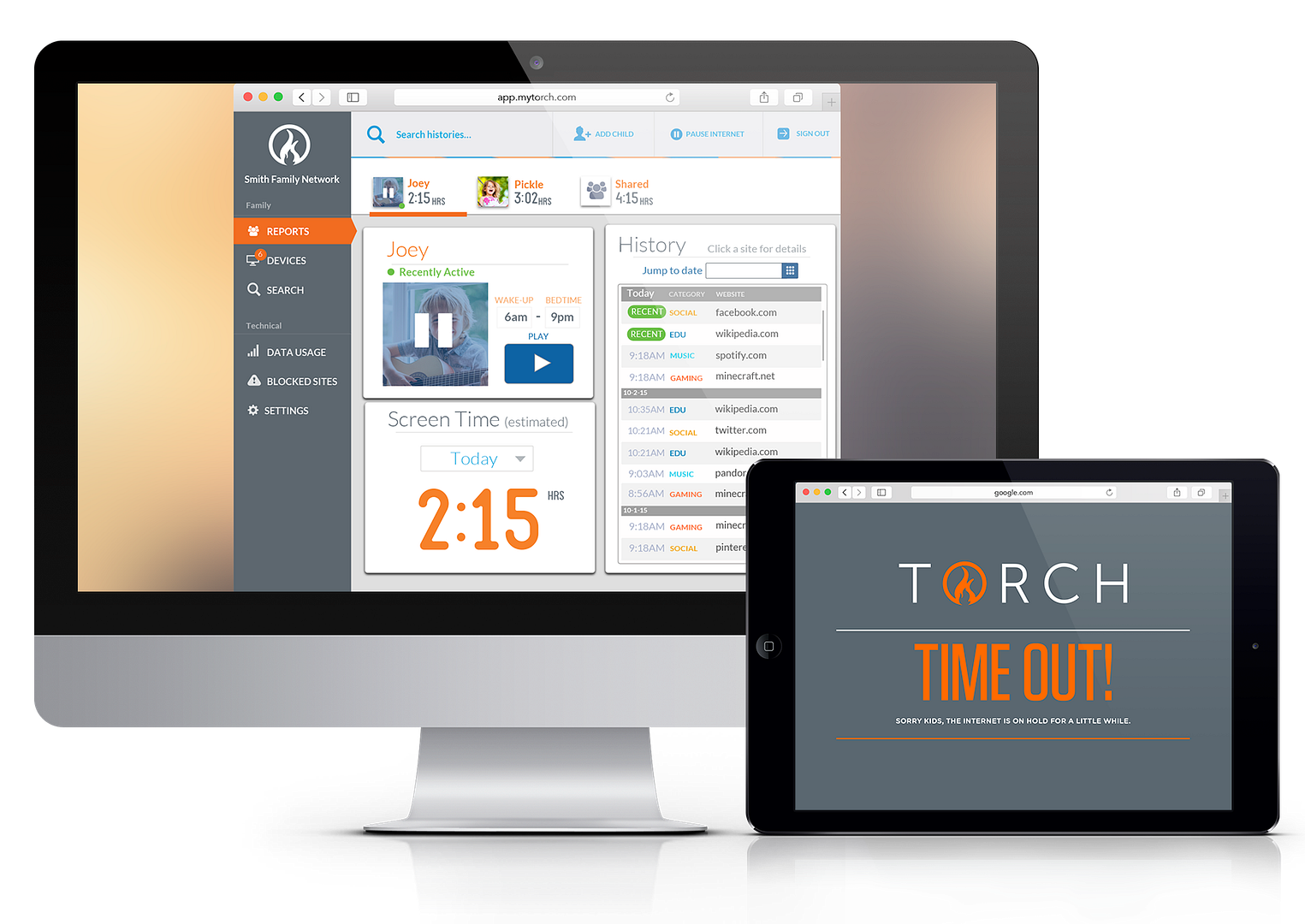 And unlike Internet filtering and blocking software, Torch actually gives you detail on your kids' overall online behavior, not just the sites they're visiting, but still functions like the router you probably have in your house right now with all the devices you have in your house right now. And what I also like is that it's seemingly plug and play, and can be set up in a few minutes, no tech degree required.
Of course, it's still important to continue having conversations about technology, Internet, and social media use with your kids. From what I can tell though, Torch helps to support that ongoing discussion by allowing you to keep track and control their usage. Basically, it works in tandem with involved parenting. Yes!
The only downside we can see right now is that you have to wait until next year to get your hands on a unit since they're currently in Kickstarter mode. But, if you've got kids on the web or soon-to-be on the web, you'll want to take a look at this smart gadget.
For more information, check out the Torch Kickstarter page. Pledges for the units start at $99 and they will be shipping in March 2016.