We're seeing drones at the top of a lot of tween and teen holiday wish lists this year. And really, we're not surprised. It's pretty amazing what you can do with these super cool gadgets. Let's just say these are not the remote control planes we grew up with. They're actually a cool educational tech toy that the whole family can enjoy.
We've been fans of Parrot for many years now — like, we kind of spend way too much time playing around in their huge booth at CES each year — so we're so happy that they're joining us as a sponsor this holiday season! They've got an entire line of MiniDrones that are controlled by your smartphone via Bluetooth, making it the perfect gift for a very lucky tween or teen, or really, anyone in your life who loves tech toys. Especially because while it's a special gift, it's not going to break the bank.
Since a lot of parents are wondering just a MiniDrone is good for, these are definitely not the RC flying machines of our own childhoods. There are so many cool applications, and if you haven't played around with one yet, we can help you out! So, we've put together 7 cool things that you can do with MiniDrones, should Santa need some extra nudging as to why he should pop one under the tree this year.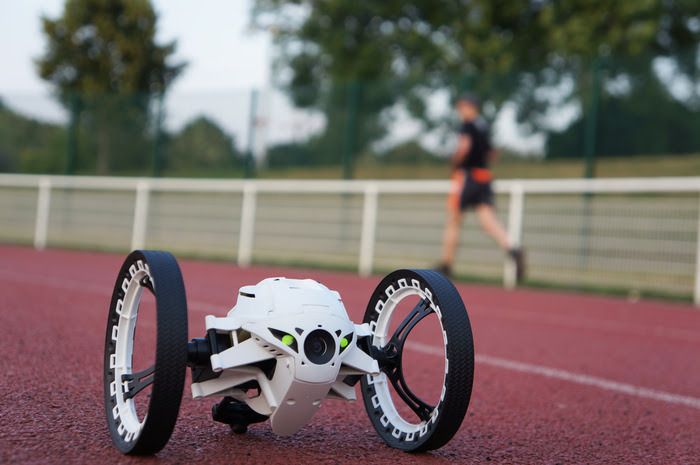 1. Get kids outside: Hey, we're all for any reason to get our kids outside and playing, even in the cold. A MiniDrone is a great way to get them doing that, whether they're flying one around the yard, or rolling it down your driveway. In fact, fair warning: It may be hard to get them back in again! Have plenty of hot chocolate ready so your kids can recharge inside while their new tech toy does too.
2. Teach them physics: Just flying one of these, like Parrot's Rolling Spider MiniDrone, is a lesson in physics. But there's a lot more kids can do to bring the lesson to life. Test how well the Parrot Hydrofoil moves in water and then repeat the experiment in the air and ask them to make notes about what they learned. You can also compare how fast a MiniDrone moves on different surfaces, or how environmental factors like wind gusts can affect performance. There's lots of learning to be had while kids are playing, which always makes for a fantastic tech toy in our book.
3. Encourage some friendly competition: The Jumping Race MiniDrone gets its name for a reason; it can reach speeds of up to 8 MPH, so power up a couple and hold a fun MiniDrone competition. It's perfect for the sidewalk, but it's also a great option for indoor play in the playroom, basement, or even down the steps of the house. You might just entertain any pets elsewhere, unless you want to freak out your cat completely.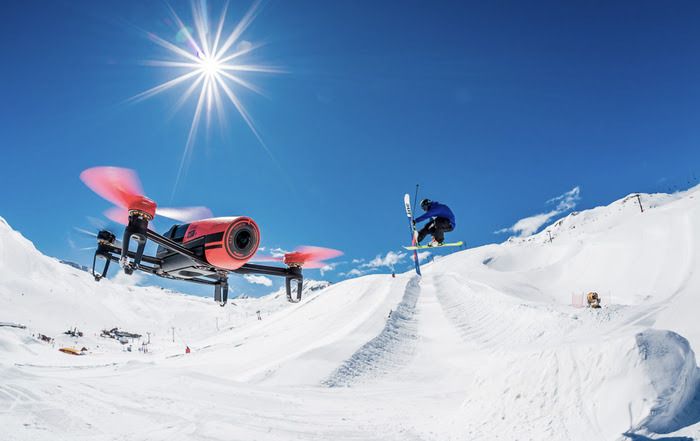 4. Support kids' interest in photography: If you've got a budding photographer, a MiniDrone can be an amazingly cool way to support their passion. The cameras on Parrot MiniDrones take still photos and video that can be sent directly to a smartphone for editing or sharing. It's such a great way to capture a new perspective; and way safer than having to climb a tree branch that's 20 feet up or stand on the rooftop. (Yikes.)
5. Give kids another way to communicate: Texting is so 2014. Okay so maybe not — but kids can actually send secret coded messages to their friends and siblings with the Airborne Night MiniDrone, which has a various headlight modes and is designed for stealthy night missions. It's like the coolest way to pass a note ever. Just make sure you know what your kid is saying, before you end up with the entire neighborhood at your doorstep for a party.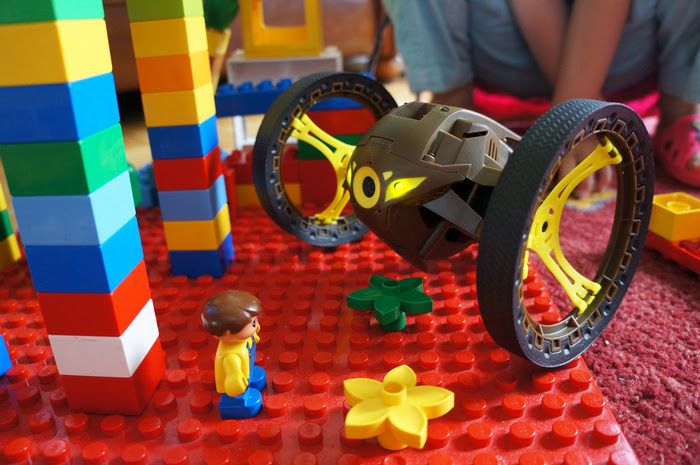 6. Spark their creativity: Because MiniDrones are so versatile, there's lots of opportunities for kids to get super imaginative. We bet they'll come up with ideas we never would have thought of, but a few starters: Have them figure out how they can pick up and deliver their own snack. Integrate the MiniDrone in their existing creative play (hello Lego lovers). Or have them write and film their own movies about imaginary characters in the MiniDrones. Who knows, maybe you'll have the future Star Wars LXII screenwriter on your hands.
7. Channel their inner daredevil: MiniDrones are definitely not just for flying straight lines! You'll be amazed at all the tricks you can make them do, from flips in the air, to flips on the ground. Some can even race around the water. It's really such a cool way to let imaginative kids become daredevils in their own minds, Walter Mitty style. And as parents, we love the idea of letting them experiment with crazy moves without having to worry about hospital bills.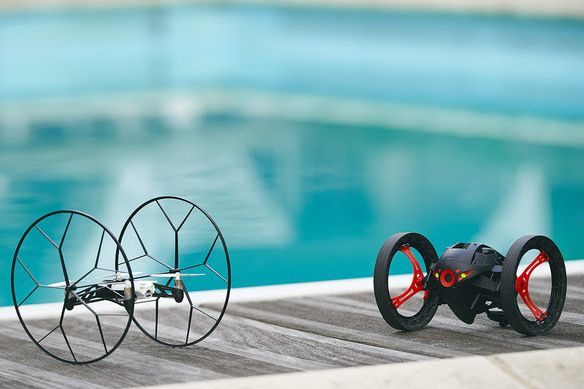 Thanks to our sponsor Parrot for getting us so excited about awesome tech toys for the holidays! You can purchase one of 7 different Parrot MiniDrones on their website, so there's definitely something for anyone on your list who's excited about combining action and adventure with technology.