As I was searching for a cool new unicorn iPhone case for my tween this week, wouldn't you know it –all over the news, a story about an actual siberian unicorn fossil that was discovered. Not that it looks anything like the magical creatures I want on an iPhone case. But hey, one more reason to fuel the current obsession that we all have with unicorns.
If you — or your kids — are with me, I've had the best time putting together 18 of the most fun, imaginative, funny, whimsical or just plain cool unicorn iPhone cases from all different artists.
Fear not, Android fans — nearly all of them are available for you too, as well as older iPhone models and tablets.  So if you see one you like, be sure to click through and double check if there's one to fit your device. Because, unicorns. As the kids say.

Unicorn iPhone case by pai and pear ($25.25 at paiandpear)
This looks like a Renaissance era tapestry, doesn't it? Lovely.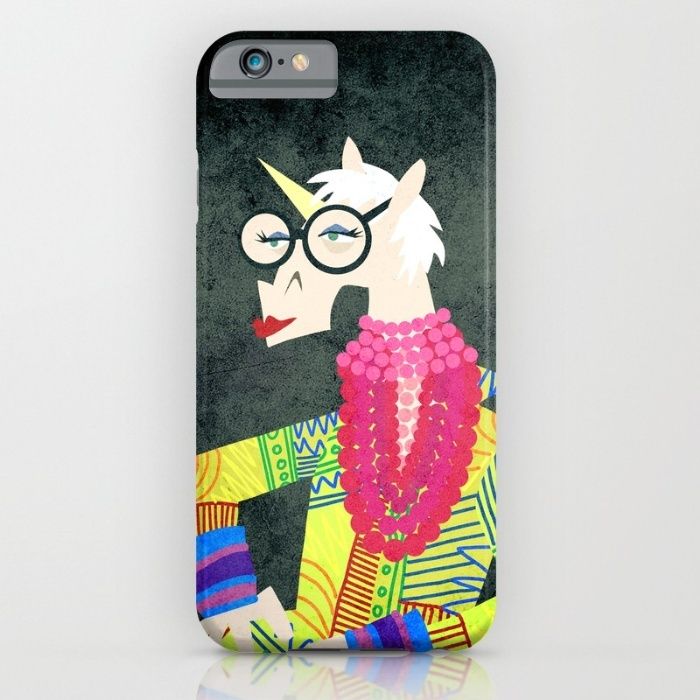 Iris the unicorn of fashion iphone case by that's so unicorny ($30 at society6)
This Society 6 shop has the motherlode of unicorn cases, including an illustrated series that reimagines historic or pop culture figures as unicorns. An Iris Apfel Unicorn case for you fashionistas? Win!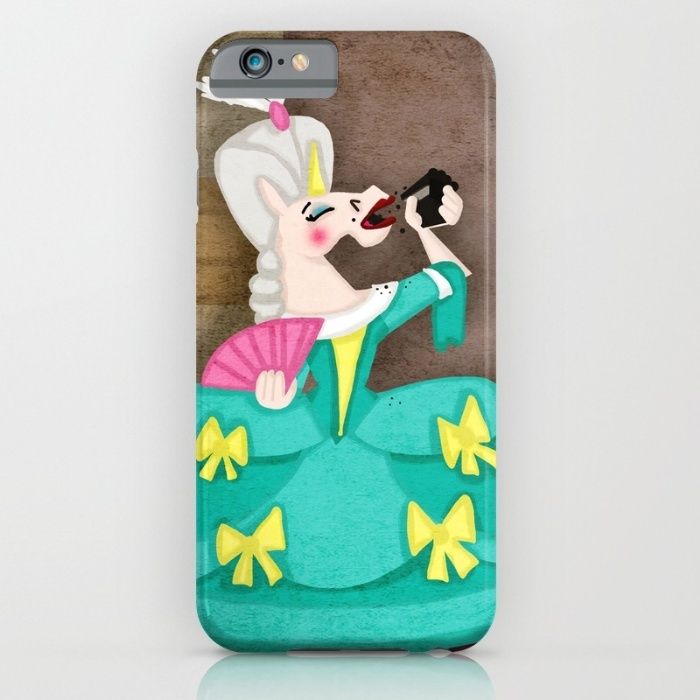 Marie Antoinette unicorn iPhone case by that's so unicorny ($30 at society6)
From the same artist: Let them eat cake. Or oats. Or magic oats? (What do unicorns eat anyway?)

Unicorn jetpack iPhone case by picomodi ($15 at society6)
This has been a longtime favorite since we first found this little guy more than a year ago.

Unicorns sliding down rainbow iPhone case by picomodi ($30 at society6)
From the same artist, a playful adaptation that my kids happen to love.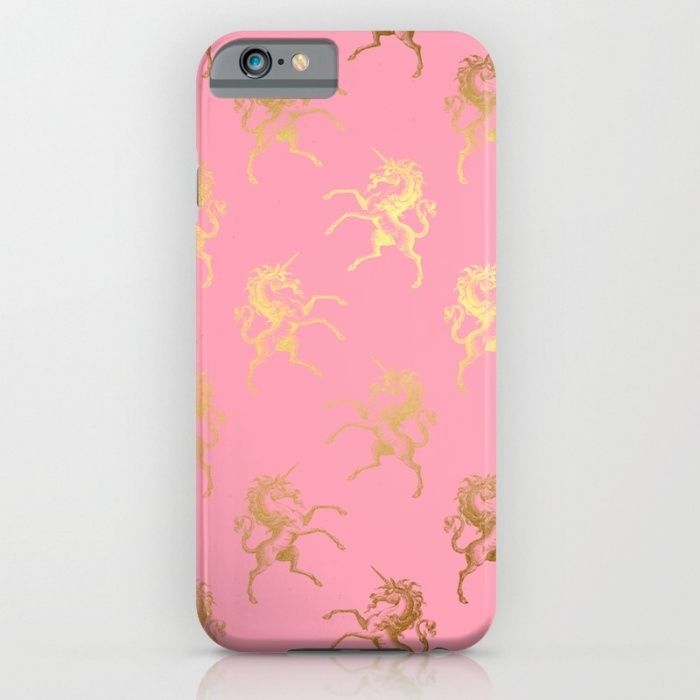 Golden unicorns on rose quartz iPhone case by betterhome ($30 at society6)
Going for something a little Baroque and blingy? This unicorn iPhone case is perfect.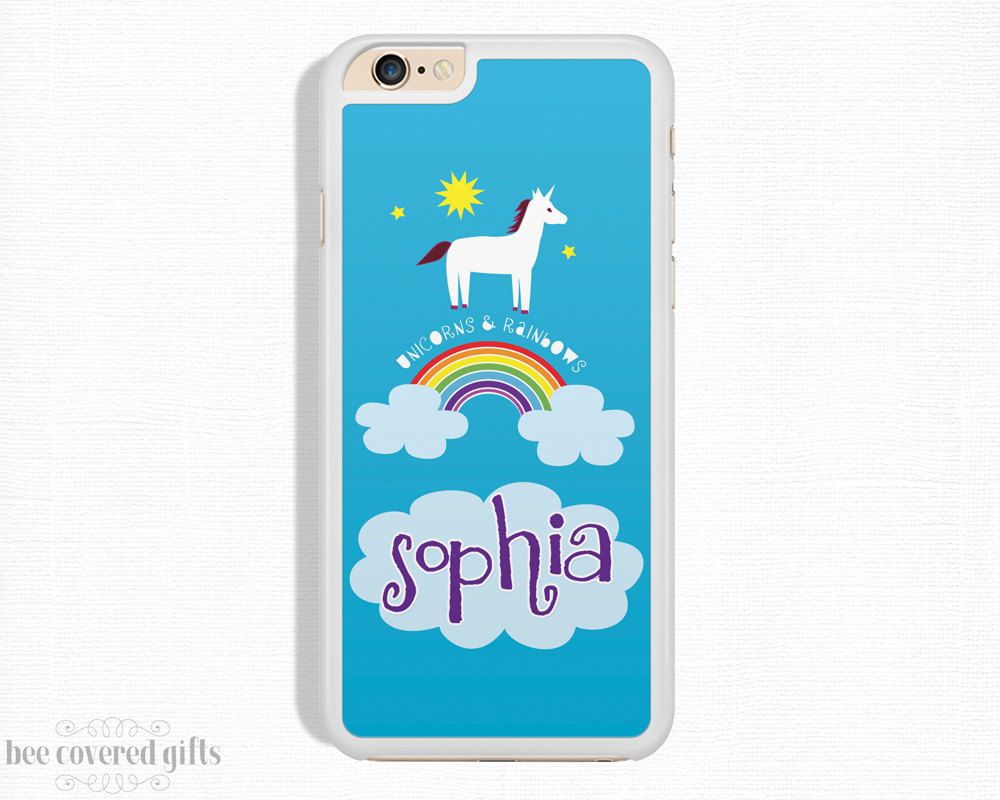 Personalized unicorn iphone case
($14.95 at beecoveredgifts; use code SPRING for an additional 15% off)
If you are looking for something cute for kids, this personalized Unicorn iPhone case is calling their names.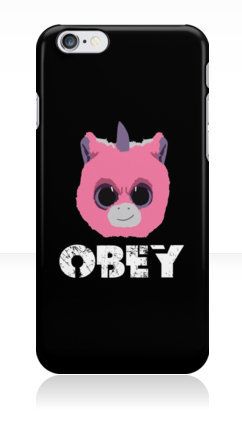 Beanie Boo unicorn cult iPhone case by badnewsbaron ($25 at red bubble)
A mashup of the cult of Beanie Boos with the cult of unicorns, all wrapped up in a nice cult of Shepard Fairey 90's street art paying homage to the cult of John Carpenter.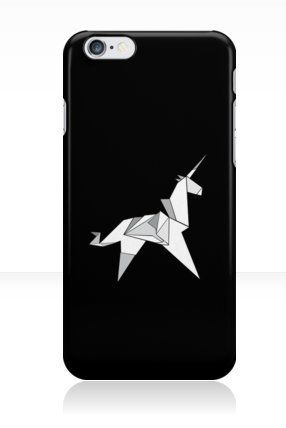 Origami unicorn iPhone case by nairal ($25 at red bubble)
I love the minimalist look of this case, though I may now have to look for actual unicorn origami instructions for my kids.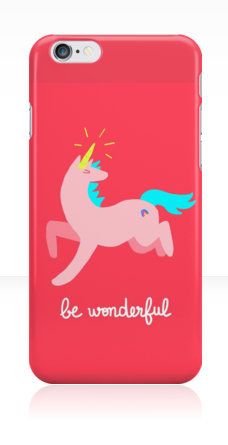 Be wonderful unicorn iPhone case by onealice ($25 at red bubble)
As far as inspirational messages on iPhone cases go, I really dig this one.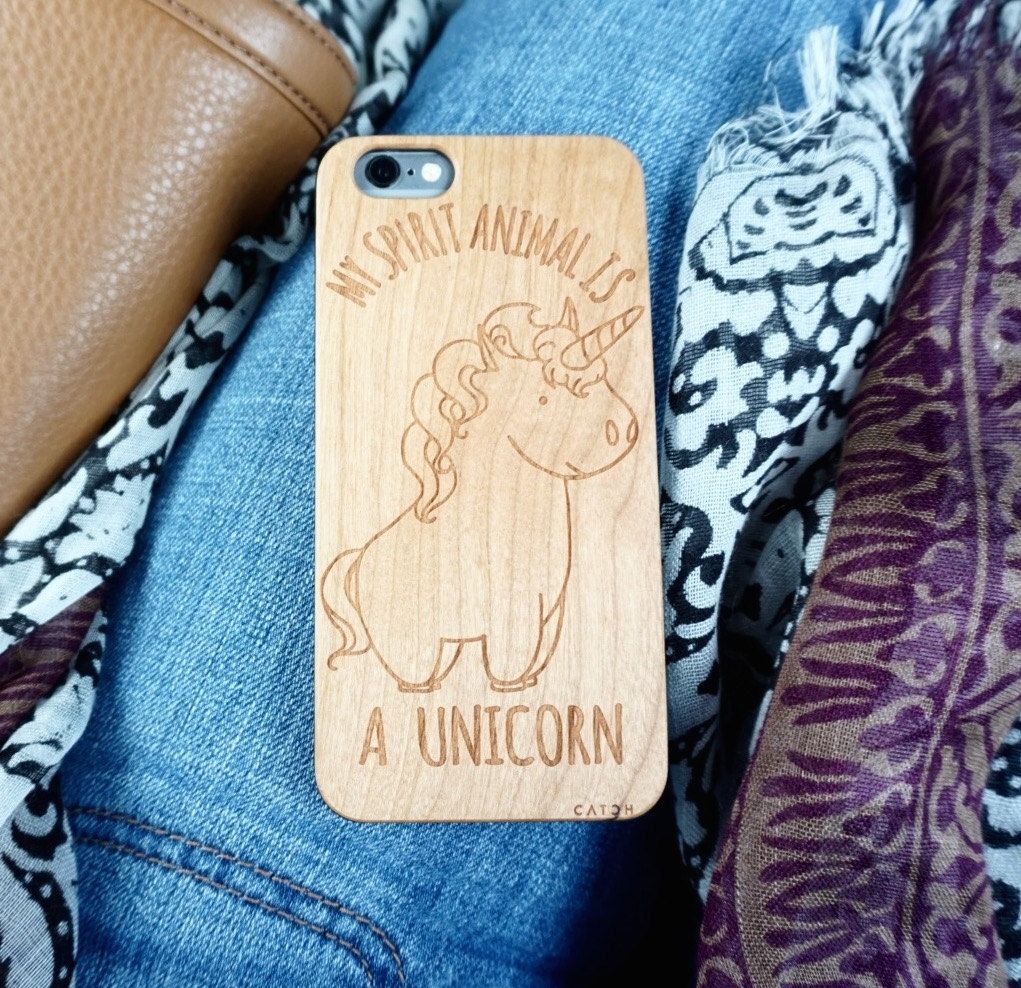 Unicorn spirit animal iPhone case by catchcases ($19.99 at catchcases or through their new etsy shop)
I love that I found this artist, who makes all kinds of awesome etched wooden iPhone cases that will make you smile. Of course the unicorn case is a favorite. And don't worry if the Etsy shop shows no reviews — they're an established company who's just new to the Etsy platform.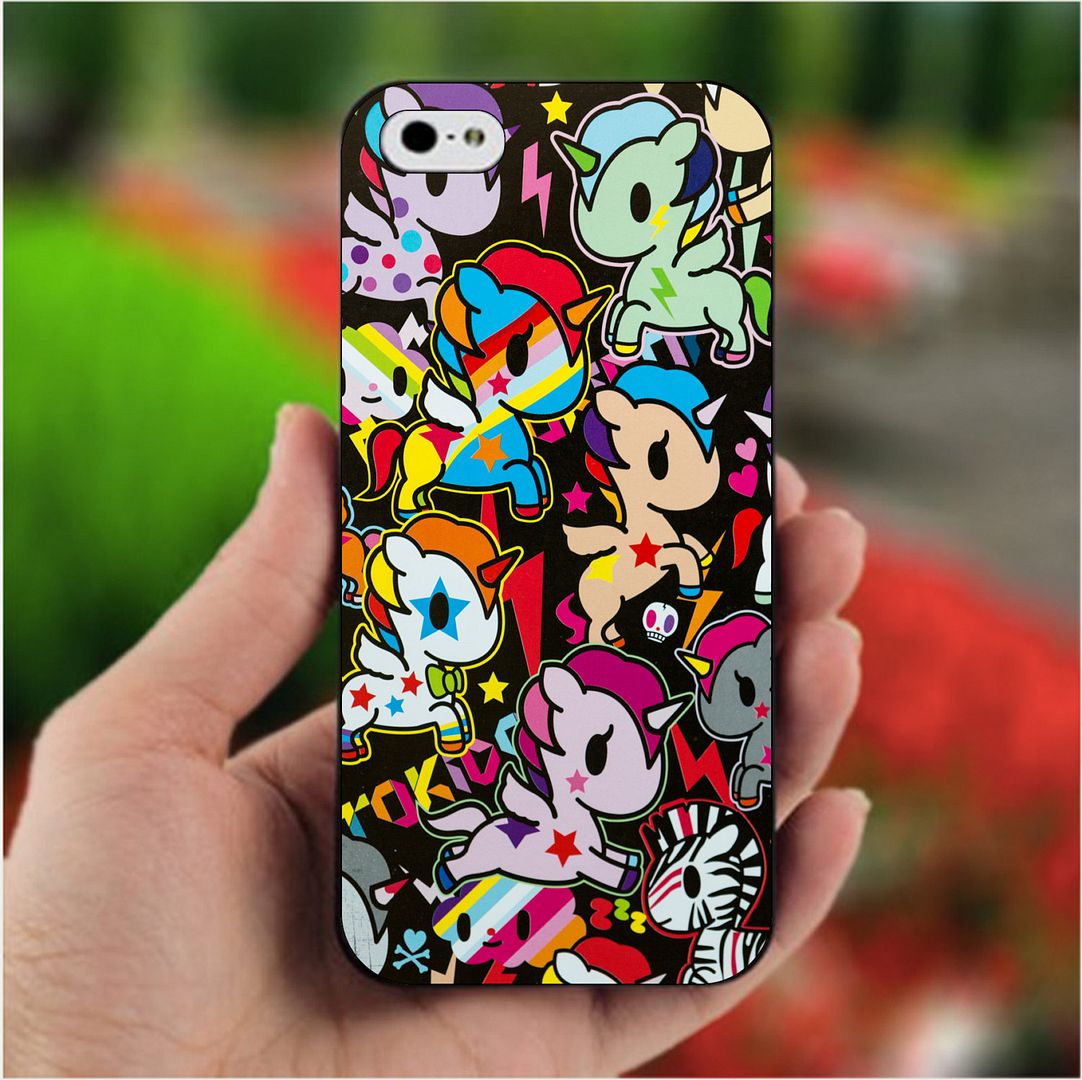 Tokidoki Unicorno iPhone case ($16 at stickerhi)
It's gotten harder to find the popular Unicorno case, but I tracked it down at this Etsy shop, or you can search ebay too. So fun.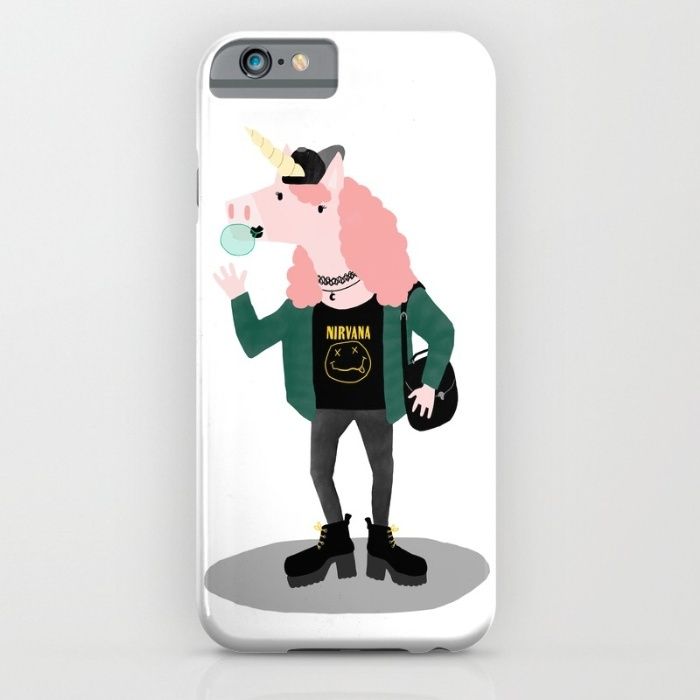 Hipster unicorn iPhone case by nadia keifans ($30 at society6)
I don't even know what Kurt would say. But I love it.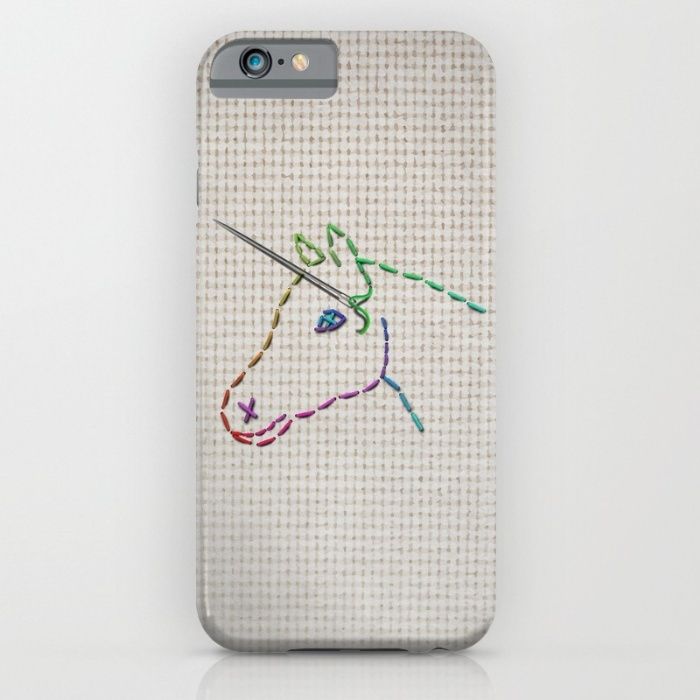 Cross-stitch unicorn iPhone case by gazonula ($30 at society6)
This trompe l'oeil embroidery case is so understated and wonderful for a favorite crafter.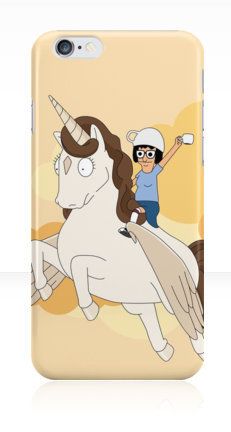 Espresso Tina by plan 8 ($25 at red bubble)
Bob's Burgers fans: Your unicorn case is ready.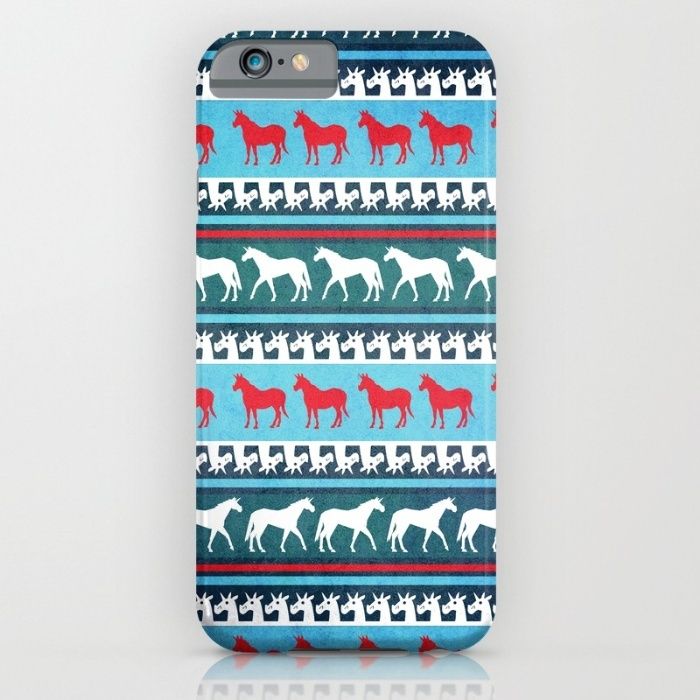 Christmas sweater unicorn iPhone case by that's so unicorny ($30 at society6)
Because unicorns are never out of season, even if sweaters are.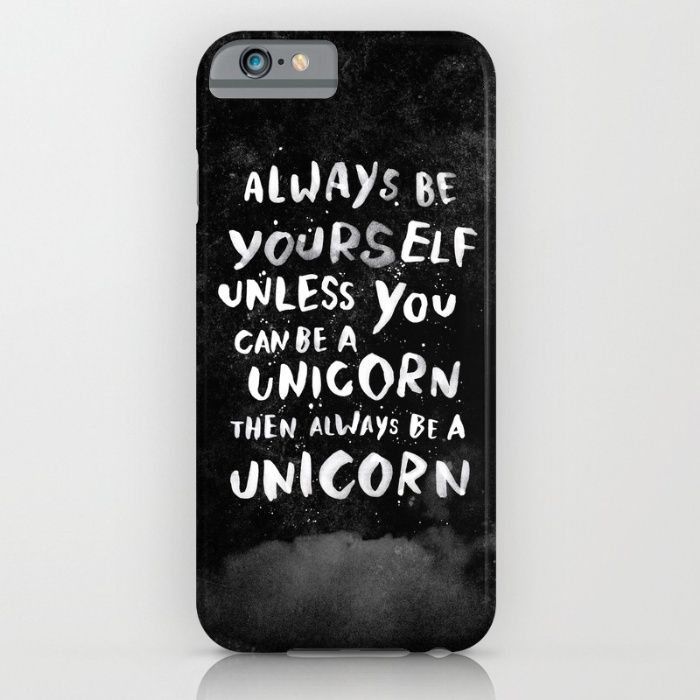 Be a unicorn quote iPhone case by we are yawn ($30 at society6)
We couldn't possibly suggest so many cool unicorn iPhone cases without including the now ubiquitous Be a Unicorn quote art among them.

Tokidoki unicorno fan art iPhone case
Sadly, this bedazzled Tokidoki Unicorno case is not for sale. But if you're inspired, get out the crystals and the gl