Unless you've been living under a rock, you've probably heard something about Pokemon Go, the new, free app that's blowing up the Internet. In fact, it's about to take over Twitter in user activity. Seriously.
We've been getting lots of questions about Pokemon Go here at Cool Mom Tech, from what it's all about to whether it's safe for kids. And with a bunch of Pokemon lovers in our homes, you can bet we were very curious to get more information.
So to help you (and us) decide whether you want to download the app and try it out yourself (or let your kids do it), we've done a whole lot of research and reading to give you the best Pokemon Go links from around the web. From why it's so popular to why it's kind of freaky, plus a few funny posts in between, here's everything you need to know about Pokemon Go.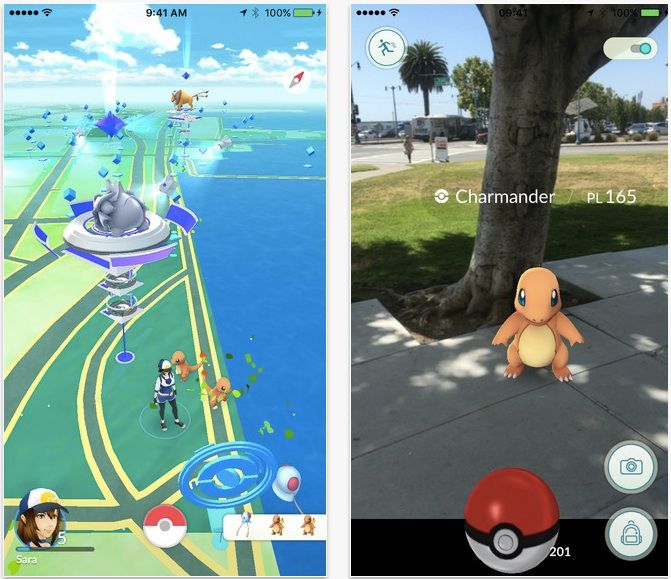 What the heck is Pokemon Go and how do you play?
The quick and dirty is that Pokemon Go does what so many Pokemon players have dreamed of being able to do: Catch Pokemon themselves. Using a smartphone, players can track them down, and hopefully catch them all. But, there's a whole lot more to that, of course.
Here's a super extensive Pokemon Go explanation, from its origins to how to play and lots more.
For game strategy, you'll want to read this helpful post about everything you should know before starting Pokemon Go.
Is Pokemon Go safe for kids? 
It's no surprise that Pokemon-loving kids are super excited about this game, and hey, considering it gets kids off their butts and moving around, there's definitely a benefit. But there are lots of other considerations too, parents.
Here's a quick pro-con post for parents that will help you quickly decide it Pokemon Go is right for your kids.
Techmamas has a quick walk-through of the game, with lots of resources, tips, and links.
We also found this breakdown at Mommy Poppins to be super helpful, highlighting the benefits of playing Pokemon Go for kids — along with a few reported downsides.
Are people really getting tired while playing Pokemon Go? 
Who knew that sore legs would be such a huge epidemic with the launch of Pokemon Go? As it turns out, that's just what's happening. Hey, we hope they're wearing their Fitbits.
These tweets about all the sore Pokemon Go legs are hilarious.
Also, you have to see all the weird places people are finding Pokemon on Pokemon Go.
With all the walking, you might want to pack special Pokemon Go snacks, like these from The Kitchn. Sorted by color. (Actually we're not entirely sure why these are specific to Pokemon Go but whatever. Snacks. And SEO.)
We like this idea! (via How to Be a Dad on Instagram) 
What are some of the risks of playing Pokemon Go? 
Like any app that requires a sign-in and the activation of your location settings, there are some safety concerns about Pokemon Go that have been raised. However, it's more than just simple location tracking that we're seeing as issues in just the first few days.
Beyond kids falling off their skateboards and bikes, bumping into trees, and walking into traffic because they're looking down on their phone, there are major privacy concerns with playing Pokemon Go because of the data being collected.
Boing Boing breaks down the privacy rules of Pokemon Go calling them "terrible" — but then again, so are your other apps.
Also interesting are the potential racial implications for Pokemon Go players of color as reported by one user.
On the extreme side, someone found a dead body while playing Pokemon Go. Um.
And, here's a story about an abduction attempt of a person playing Pokemon Go, not to mention other stories about robberies, car accidents and more.
But then, there are plenty of Pokemon Go hoaxes, so don't believe every horror story you read.
Of course the vast majority of players that we're reading about seem to be having a fabulous time with their new obsession. Even if their significant others beg to differ.
A guy just told his girlfriend to hold the train while he caught a Pokémon and she got on and left without him.

— Kate Feldman (@kateefeldman) July 9, 2016
Other issues with Pokemon Go
Given its rampant popularity, Pokemon Go users are being asked to not catch Pokemon in certain businesses and museums, like the Holocaust Museum, for one.
Lots of publications discussing the safety issues of playing Pokemon Go.
If you've been playing, especially with your kids, we'd love to hear about your experience. What do you think of it? Leave your thoughts in the comments.