Of all the STEM toys out there for kids these days, LEGOs are my hands-down favorite. Except when I step on them, that is. Over the years, we've seen so many companies incorporate them in their learning toys and no surprise, considering how popular they are. That's why we're so intrigued by Flybrix, which teaches kids to build their own LEGO drones. As in, real, flying drones.
Related: Rebrickable helps breathe new life into your kids' old LEGO sets
Last week, Flybrix launched their kid-made drone kits, which include LEGO bricks to build your drone, along with 8 propellers, a pre-programmed Flybrix flightboard, and all the batteries and cables you'll need. With the basic set, you control the flight via your iOS or Android phone. With the deluxe set, you get a radio transmitted controller, which I'd go ahead and splurge for, mostly because if you decide you want it later, the controller is $80 which is twice the price difference between the basic and deluxe kits.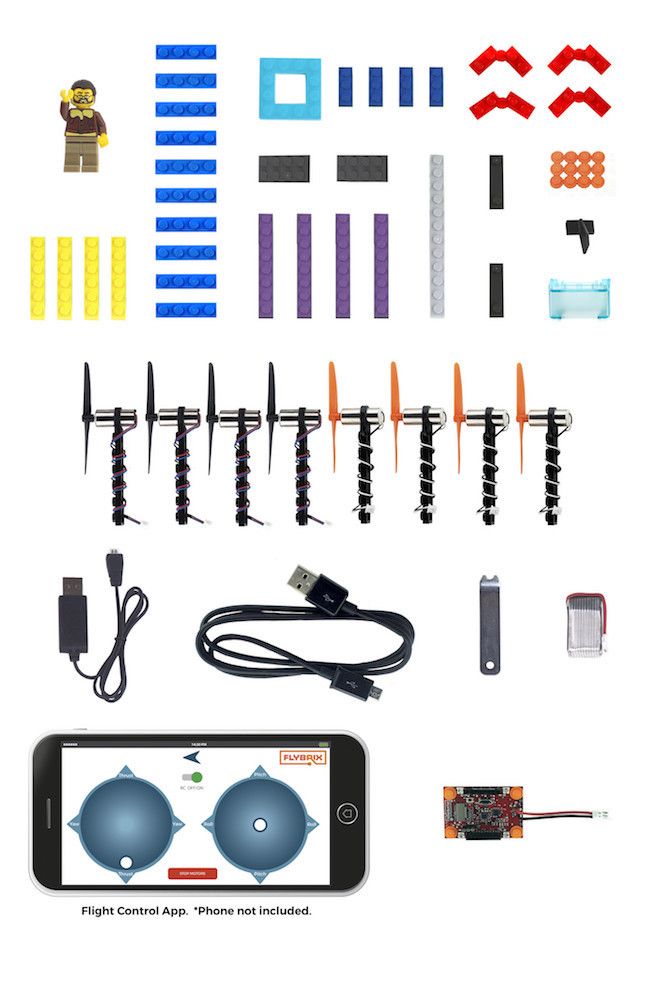 Even though the price may seem kind of high, it's comparable to many mini drones on the market, and much lower that most of the drones you might have seen, which is to say, this is a great way to try out drones for the first time. Because your kids will most likely crash it on their first test run, but with Flybrix, that's the whole point. All you have to do is build it right back again.
You can get your own Flybrix kit at their website for a limited-time introductory price that's hard to beat. Hint: We're thinking this will be the most awesome Christmas gift ever.