We love to get fresh flowers for Mother's Day, but when they're on a new phone case, they'll last all year long, not just a few days. So, we found 8 pretty floral phone cases, from sweet bouquets to geeky chic designs, that any mom would love. Including us!
CMP is an rstyle affiliate.
At top: Jane Soleil floral case | Danse de Lune at Society 6
Related: 13 amazing Mother's Day gifts under $20 that don't feel cheap at all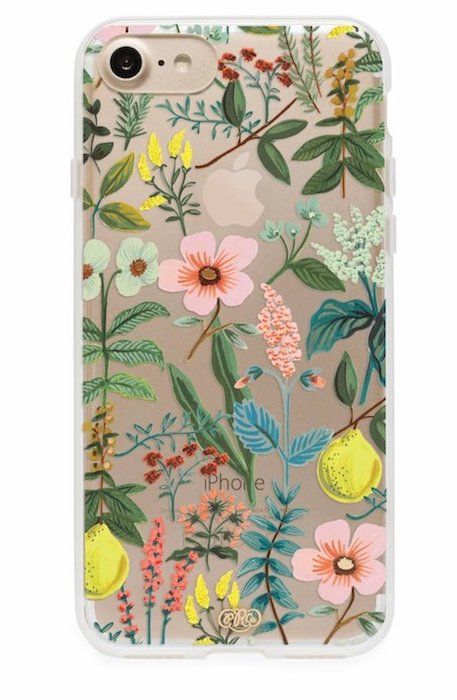 Herb Garden case ($36, Rifle Paper Co)
This collection of herbs, fruit, and flowers is a perfect switch for spring, and I love that the translucent case lets your pretty rose gold phone show through.
Big Watercolor Flowers case ($28 by Mmartabc at Society 6)
The extreme close up makes this design more modern than twee, giving it a sophisticated edge.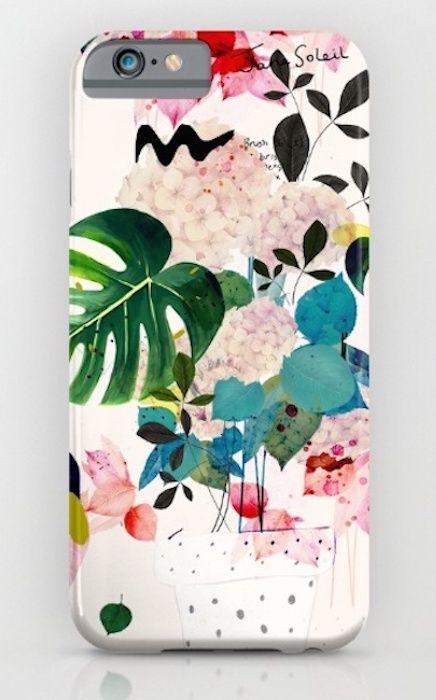 Jane Soleil floral case ($28, by Danse de Lune at Society 6)
I'm smitten with the vivid colors on this abstract, modern case by Danse de Lune. Hint, hint, kids.
Related: Floral tech accessories — from headphones to laptop sleeves — for Mother's Day gifts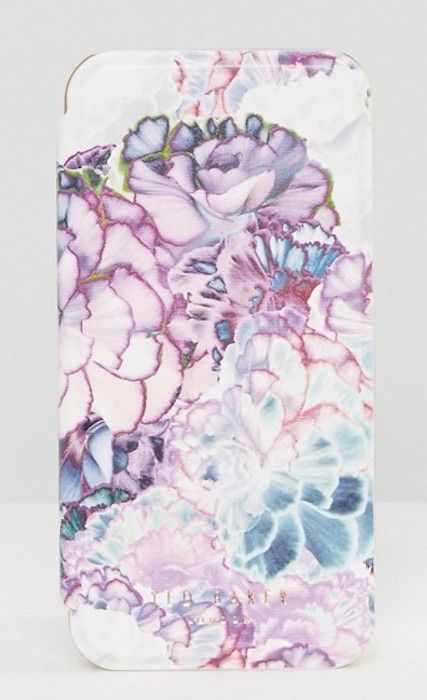 Brontay iPhone case ($69, by Ted Baker at Asos)
This upscale case looks like handprinted silk to me, with the gorgeous edging on the pressed flowers. And yes, it's more expensive, but it flips open with a mirror on the inside. No more front-facing camera for lipstick application!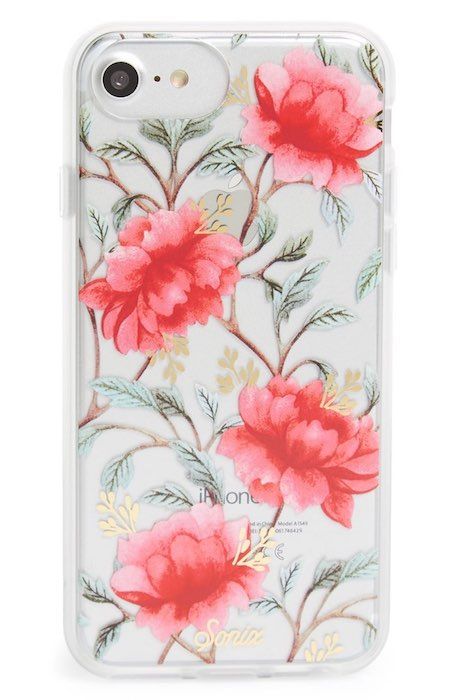 Mandarine Bloom case ($35, by Sonix at Nordstrom)
Sonix cases get great reviews from users, and they're a favorite of ours too. This sweet floral pattern is just so pretty we couldn't resist including it here.
Related: Fabulous indie Mother's Day gifts from women makers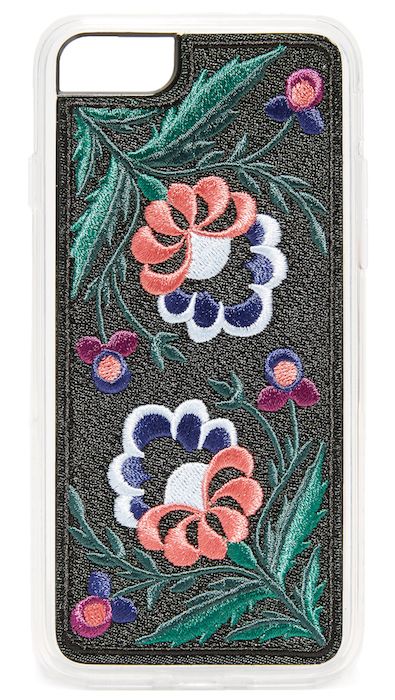 Belle phone case ($34 by Zero Gravity)
This eye-catching embroidered design is so different, it's sure to get noticed. But the price is pretty affordable for something with a cool vintage, handmade look.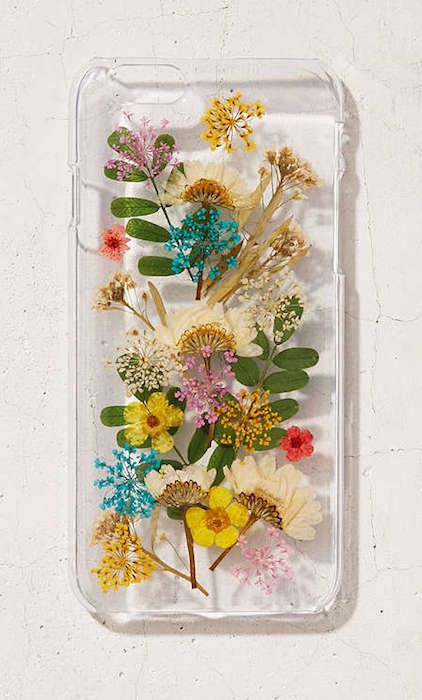 Pressed Flowers case ($28, Urban Outfitters)
Aww, my grandmother used to keep pressed flowers in her books, so this case with real pressed flowers inside makes me feel extra nostalgic at Mother's Day.
The Floral Awakens case ($28, by Josh Ln at Society 6)
We first found this case last year in our post on floral tech accessories for mom, but we couldn't resist featuring it again because Star Wars puns!