Well, here's one way to ensure no one will ever throw away that greeting card you so lovingly wrote out and mailed. These Tine message tags allow you to send photos, video, even audio messages using a special code that you can stick pretty much anywhere. Perfect for when a text, email or video just doesn't cut it. (And we moms here say that means Mother's Day).
Related: A very cool digital Mother's Day card from the whole family
Simply pop the tag on the card or gift, then use the Tine app to record your message. Then, your lucky recipient can play or view your message using the app themselves. Such a cool way to send a Mother's Day greeting to your mom (or your kids' grandmother) who lives far away, or to just make the special card you picked out (or your kids made) for the mom or grandmother who lives nearby about a thousand times cooler.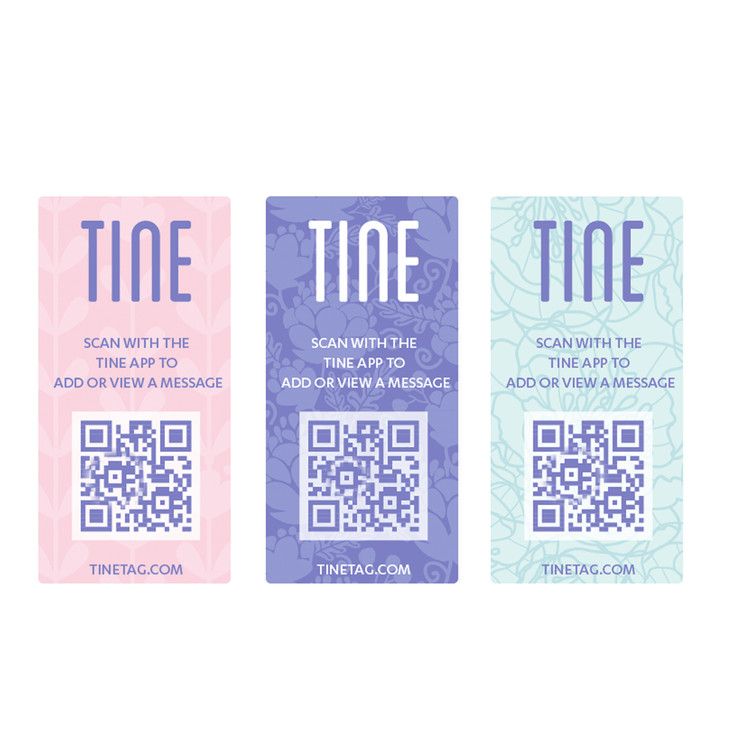 And hey, they're not just for cards. You can record instructions for your babysitter that always live on the fridge, or read a bedtime story for your kids so they can hear your voice when you're away. It's such a cool, modern way to marry high tech with low tech. Sign us up!
These Tine message tags are available at Fab. You can use our invite if you're not a member yet.