Let's talk about online STEM camps for kids! The closure of so many summer camps has been — let's face it — a huge bummer. But the good news is that the virtualization of camp means families aren't limited by geography; you have your choice of a huge range of incredible STEM camps.
So I've rounded up some of the coolest online STEM camps for kids. Here's hoping these buy you many hours of household peace and quiet. And lots of learning too.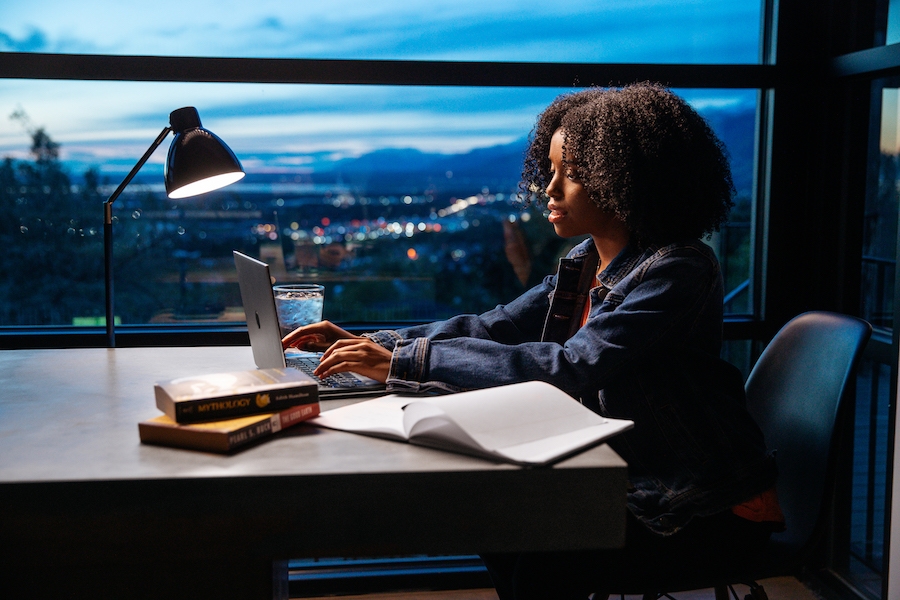 Our awesome recent sponsor Destinations Career Academy has released several of its camps completely free for high schoolers, whoo! Their courses are more geared toward career readiness than some of the play-based camps, but I still think kids will enjoy them. And again, free! Check out these two courses on virtual reality and video game design and programming.
Our editor Kate's teenage son participated in the Overwatch camp from Localhost recently and raved about it. These online camps are focused on esports, AKA, video games, which means while they're not quite as educational as some of the other STEM options, I'm pretty sure your kid will be very excited to try them out. And our kids have been through a lot this spring. Each camper gets personalized feedback from their instructor weekly, plus they're able to connect with other serious gamers.
There are so many great online coding camps out there, but science camps are (understandably) a little harder to come by since they rely more on hands-on experiments. Which is one reason I was so excited to discover Colorado University's canon of science-y camps geared toward younger kids. They've really honed in on what gets grade schoolers excited, too, with camps like the world of Star Wars, escape rooms and cyphers, and virtual myth busters, and the tuition includes a box of supplies that arrives in the mail.
Related: 5 homeschooling tips for new homeschooling parents
Outschool is a mainstay of so many homeschooling families, but this summer I have a hunch many more families will be taking advantage. They have an incredible selection of courses on just about everything, from geometry to snap circuits to project-based Python for kids. Side note: their "camps" are very similar to their normal "classes;" classes are just more spread out over time, as to opposed to more intensive camps.
iD Tech's summer camps are for kids who are serious about their STEM. Their camps get pretty advanced, like the one on C++ game programming with algorithms and AI. They're a bit more expensive than some of the other camps, due to their small class sizes and live instruction, but if you have a brilliant kid who wants to pursue STEM as a career, it might be worth it.
I was so happy to discover Science Guys of Baltimore's summer camps, since they offer subjects like physics, chemistry, and biology, but are more geared toward younger kids and focused on fun. You'll receive a science kit in the mail before the camp starts, and you can sign your kid up for half or full day sessions.
Coding with Kids, another recent sponsor, offers coding camps for all skill levels, starting with camps on basic animation for 5-7 year olds, all the way to camps on Python and Java for high schoolers. The camps are taught by live instructors and they keep classes small, so your kid gets individualized attention.
Related: 8 fantastic online educational resources for parents
I'm so impressed with the variety of summer courses offered by Digital Media Academy. Beyond camps on Java and app development, they also offer courses like mobile journalism, entrepreneur bootcamp, and data literacy in a global society. I think these would be a great STEM on-ramp for kids who aren't necessarily hardcore computer nerds.
This seems like the kind of camp Bill Gates would have attended as a kid. Their online courses are the virtualized form of a real in-person computer camp that's been around since 1977 and is designed for seriously techy kids. NCC offer some pretty specialized courses in things like 3D printing and cryptography, and while it's pricey, tuition includes access to their own software, which lets students to continue coding and learning after class is over.
Black Rocket's classes mostly revolve around game design, and yes, they do offer one specifically about creating a game in the style of Fortnite. I also love that their camps could draw in more literary kids with a course called Code Your Own Adventure: Interactive Storytelling, which offers an intro to animation and coding through story. Plus, a whole class on drones!