My favorite Mother's Day gifts usually involve a day to go recharge with some spa treatments, but I'm thinking this is the year to bring the spa home, right? I've been scouring reviews and reading up on the very best high-tech beauty gifts for Mother's Day, because mama is ready for a splurge gift this year.
These beauty devices range from the simple—like our very favorite, most effective straightening/curling iron of all time—to the nearly unbelievable, like the device that uses AI to custom mix your makeup and skincare products.
Yes, seriously.
If you're looking for a gift that will seriously spoil the mom in your life, then try one of these high-tech beauty gifts this year. We want them all.
This post contains affiliate links, and purchases may generate a small commission that helps support our team at no additional cost to you.
Related: Our favorite self-care apps for moms
NūFACE facial toning kit
$276 on sale, Amazon
Think of it as exercise for her face, where microcurrents work out those facial muscles to lift, tone, and contour while reducing wrinkles too. If this one is outside your price range, try their mini version instead.
Dyson supersonic hairdryer gift set
$399, Sephora
I hate how long it takes to dry my hair, but I love how quickly my stylist gets it done with his Dyson. Having one at home would be a game changer. Everyone who has this hairdryer raves about it.
Senbowe make up brush cleaning set
$20, Amazon 
Dirty makeup brushes are just…gross. Instead of buying new ones all the time, this affordable cleaning set will keep them fresh. Add in a new set of brushes and a gift card to Sephora to make this gift extra special.
Related: 10 Mother's Day gifts to make pandemic life a little easier
Lightstem LED light therapy for skin
$169, Nordstrom
This futuristic-looking device calms redness and uses blue-light technology to kill the bacteria that causes acne (goodbye, maskne!) It's a great tool to soothe irritated, angry skin, too.
simplehuman triple makeup mirror
$800, Amazon
People are raving about this ultra-spendy simplehuman triple makeup mirror that is (gulp) way out of my price range. Their portable (natch, wearable) mirror is a little more our speed…and budget. Maybe yours, too?
TAO Clean Ona Diamond Facial Brush
$69 on sale, Amazon
We were so sad to see Clarisonic close up shop, but I'm thrilled to find this TAO Clean brush now. This cool high-tech beauty gift isn't just a spinning face brush; it's also a docking station that uses UV light to kill germs. How smart is that?
L'ange le Duo 360 Airflow styling wand
$89, Ulta
I'm obsessed with my L'ange le Duo, which was sent to me as a press sample, because it straightens my hair beautifully and makes curling so easy. (This is coming from someone who's pretty challenged when it comes to curling her own hair.) When my stylist told me this was the only tool I'd need for styling my hair at home like he does in the salon, I knew I had to share it here too.
Related: 15 awesome home-office Mother's Day gifts since she maybe be working from home… forever.
Dr. Dennis Gross pro facial steamer 
$149, Amazon
I'm all about the at-home facial, and this facial steamer will make give you the experience of an ultimate spa day at home. Give the mom in your life some homemade DIY face mask along with it for a splurgy gift with a sweet side.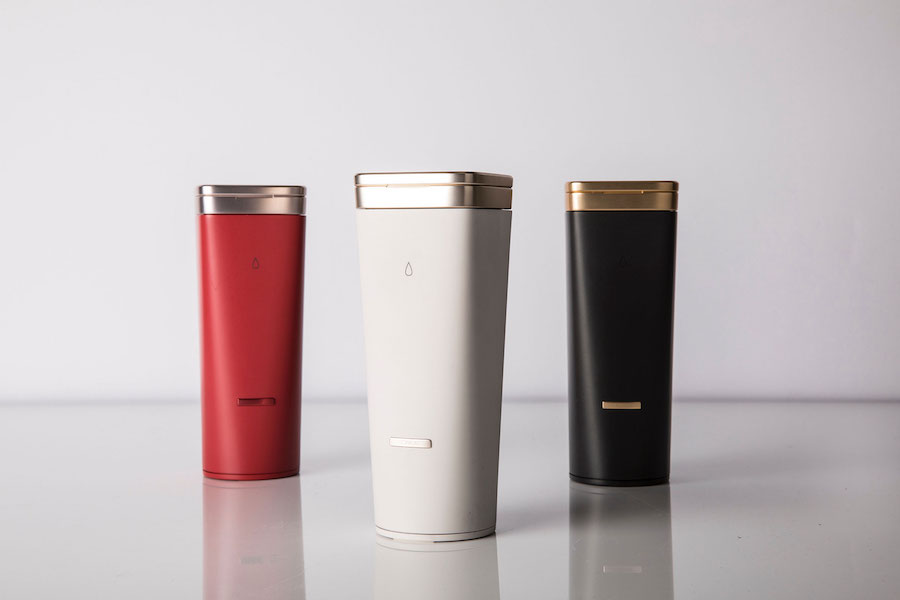 L'Oreal's Perso AI for skincare
price not announced yet
For the ultimate splurge, give Mom an IOU for the incredible device that comes out later this spring. It uses AI to evaluate your skin and take other factors—like humidity or pollution levels—into consideration as it custom mixes skincare, foundation, and liquid lipstick for you. Wow.