We've said this many times here that some of our best iPhone tricks come from the digital natives in our lives, which is exactly where I got this simple, but very smart AirPods trick. You may be thinking "Are there really AirPods tricks?" and well, I didn't really think there were either until I got this one, and well, our whole team agreed, it was reallllly good.
If you or someone if your life owns AirPods, then you know how easy they are to lose. You may have already lost them a few times. (And by a few I mean a dozen). So one way to help increase the chances of them being returned to you is to change the name of your AirPods to a short contact message, like "Please return to YOUR PHONE NUMBER HERE."
And yay, it's actually very easy to do.
Related: A super cool iPhone trick I learned from my 10-year old
Smart AirPods trick: How to change your AirPods name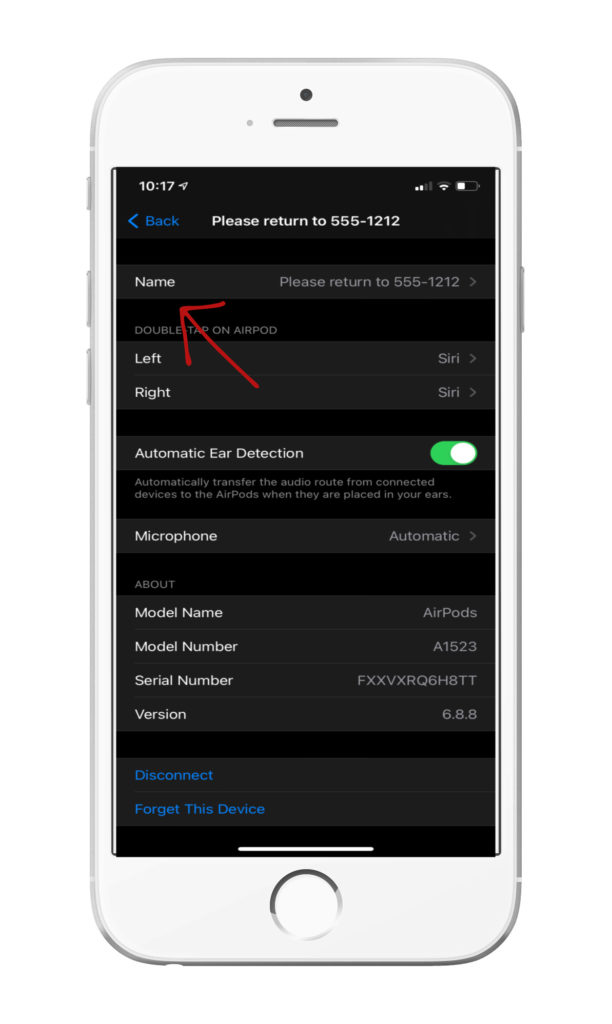 Related: You'll be so glad you know about this pretty awesome iPhone trick.
Make sure you're connected to your AirPods. Then head to your Settings > Bluetooth, and tap the current name of your AirPods. Once you do that, you'll be able to click on "Name" at the top and type in whatever you want. Maybe something like "Be nice. Return these to PHONE NUMBER HERE" or just what I did "Please return to PHONE NUMBER HERE." How easy was that? See, I told you!
Whatever you decide to say, this is just a very easy way to ensure that if you do lose your AirPods out in the world, they'll have an easier time making their way back to you. It's also a reminder that generally speaking, people are wonderful and will do their best to return them if they know how to find you.
Thanks for the tip, B!