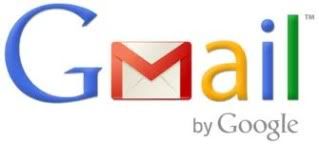 If there's anything that drives me crazy, it's an overflowing, disorganized email inbox. I get upwards of 200 emails a day (and that's just the pitches!), but I do a pretty decent job of keeping everything in order, thanks in part to some of the awesome features in Google Mail.

So as part of our Spring Cleaning Your Tech series, I thought I'd share my top five tips to help rescue you from email overload. Who knows, maybe these will even get you to the mythical inbox zero.

1.Don't multi-task…single task



If you're ever going to tackle
your email, you need to designate specific time in which do so. I divide my
email time into two tasks: 1) Organizing, filing, and deleting then 2)
Reading and responding. The first I can do pretty quickly because I
simply scan and move emails, but the second requires more time and
energy. If you divide your time this way instead of going back and forth between filing and responding then back again, you'll actually get more done in a shorter amount of time.



2. You can't have too many folders or labels



For some reason, a lot of people fear having too many labels–and yet too many emails filed under general categories like "work" make them hard to find and organize.

My labels include "to-do today" and "tackle later" to
"personal-family" and even more specific ones for individual projects. In fact, the more emails you receive, the more
specific you should be. While this means you'll have a lot of folders,
it also gives you some sense of priority when you have more than a few
minutes to sift through everything.



3. Delete, delete, delete!



If you can't seem to find a folder for an email (and it's not a brand new project), then that may be a sign that you don't need it. I can determine within about two seconds
of scanning an email whether it belongs in the trash Thankfully, Google Mail
has a great search feature, so if you were a little quick to toss
something in the trash, you'll still be able to find it.

You can also search "In:trash" then type a single word, name or phrase that might be in the email you're looking for.




4. Use Priority Inbox



If you're not using the
Google Mail Priority Inbox
feature, get on it! It will start ranking your emails by importance based on what you open
and who you reply to the most. So the people who I most frequently interact with always pop up in the top column, with the emails I have starred in the
middle. Then everything else appears below.
It takes a few days to
get used to, but it will ensure that going forward, you're responding to the most important
people in a timely manner. And if it's misjudging what's important, it's easy to fix just by clicking (or unclicking) the priority tab icon next to the email.


5. Explore Google Labs



Once you're ready to respond to emails, using a few smart
Google Labs
features can make life much easier. I'm a huge fan of Canned Responses,
which isn't necessarily great for replying to your mom or your partner,
but great if you get tons of emails like I do that can be politely
addressed with the same response (rather than being completely ignored).
Also, we'd all die without the "undo" feature, which gives you up to 15 seconds to unsend an email you accidentally sent. If you've ever committed an embarrassing faux pas involving "reply all" you know just what I mean.
How do you keep up with your email inbox?
For more in our Spring Cleaning Your Tech series, check out
Four ways to tackle cord nests.
How to clean up your gadgets