If you want to know the best of Hollywood, you watch the Academy Awards. If you want to know the best of the Internet, you follow the Webby Awards. These accolades recognize the best websites, interactive ads, online film and videos, and of course, mobile apps.


Since we keep our pulse on the latest and greatest in tech, we're keen on watching to see who gets crowned supreme in the Education and Reference category. While we have to say, we think that there are plenty more brilliant
educational apps for kids
that should have been nominated, there were three nominees that really stood out to us as worth a download.
While
other kids are talking about the Backyardigans, imagine the fun facts
your child will whip out after using the Van Gogh and the Sunflowers
app (above). This is an amazingly artistic and interactive app that educates
kids on Van Gogh's masterpieces in a storybook format, and enables them
to paint over his creations on every page. The 3D effects are pretty
stellar and your child will be brimming with artistic inspiration after
using this app. ($3.99,
iTunes)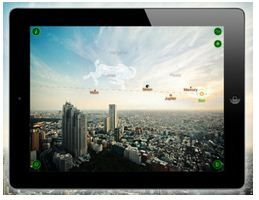 We
featured this app recently and we're glad to see it made the cut. It
certainly impressed us, providing everything you'd want to know
about the planetary system, constellations and beyond. Using your camera-enabled iOS device, you
simply point the screen at whatever part of the sky you want to learn
about. It's out of this world. ($4.99 for
iPad
)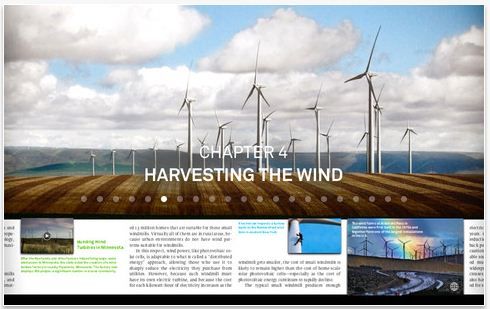 If
you want someone to teach you about environmental matters, I'd say Al Gore is
a pretty good person for the job. This app provides a comprehensive
interactive experience on global warming. Designed in storybook format,
Mr. Gore himself walks readers through the causes of climate change and
progress that has been made to stop it. There are amazing photos, videos
and animation that makes this an engrossing experience for kids and
adults alike–and with Earth Day coming up, what a great way to open a conversation about doing a little better by our planet. ($4.99,
iTunes
)
-Jeana