Even just a few years ago, sound systems and speakers were not only
gigantic but they were all in basic black–maybe silver if you were really fancy.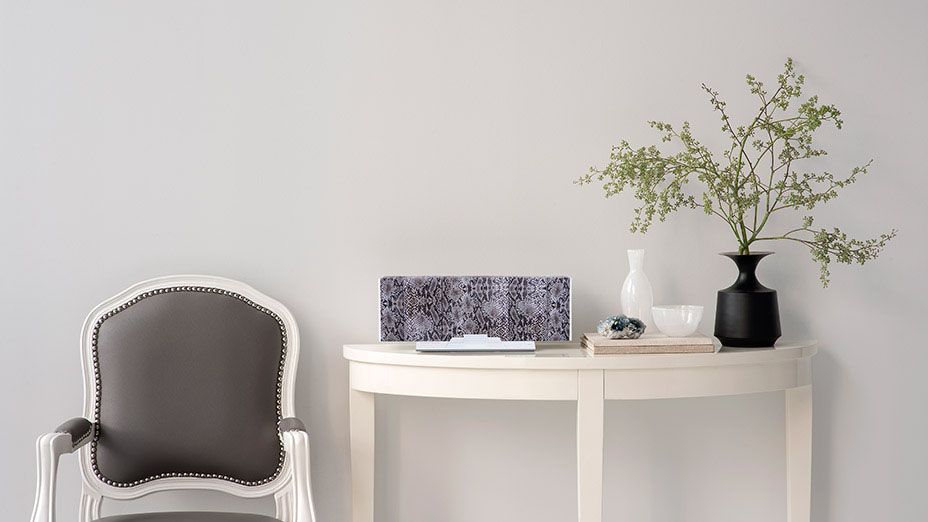 Thankfully now, audio systems have gotten smaller, sleeker, and
now they're available in prettier colors that showcase your personal
style. In fact, I might even call a few of them "stylish," which is the
first word that came to mind (after "wow") when I saw these new gadgets
that I'm pretty sure are going to be at the top of a lot of holiday
wish lists.

I've been pretty intrigued by the
Soundfreaq recharge wireless speaker ever since our Editor Liz reviewed this wonderful wireless, compact audio system a while back.
So when I saw their new line designed by illustrious design couple
The Novogratz Family
(love them!), I am now officially obsessed with the cool designs and the hilarious names. What can I say? I'm a sucker for a good play on words.
The
Novogratz Collection
includes the higher end
Chiq Freaq soundstack
in a funky snake skin pattern (at very top), which is a trendy alternative to the basic black. And while I'm not sure if I could pull off the
Flower Freaq
(above), I know a lot of people will love a splash of bright color in a more neutral room. Each of them are made for larger rooms, with great audio, dual active subwoofers, infrared remote control, and more. Definitely worth a look if you want big sound in a not-so-big space.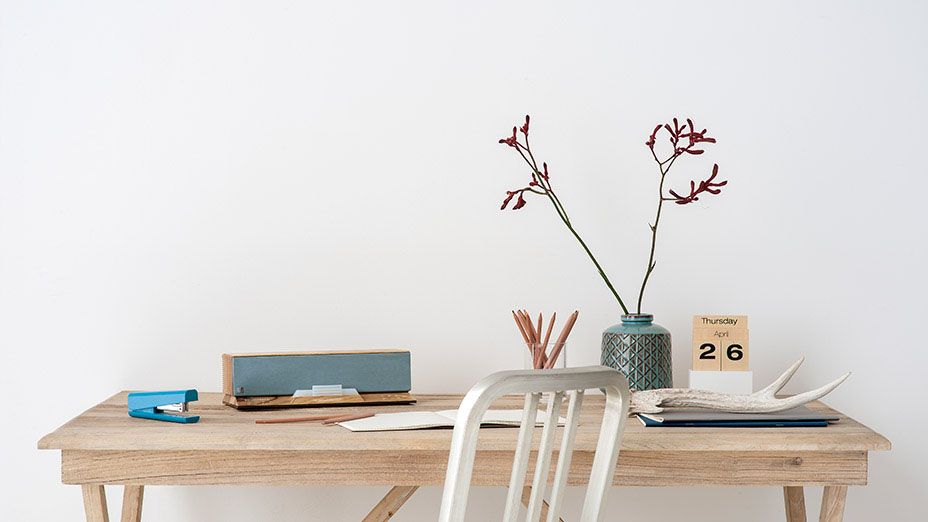 The
Freaq of Nature sound step
looks amazing, and unlike anything I've seen, with the beautiful wood detail. It's a more affordable, compact system and not only docks any iOS or Android device and controls it with remote, the sound is pretty sweet.
I also have to mention the pair of Soundfreaq Soundrise system options which are the 21st century alternative to a clock radio next to the bed, that make use of your smartphone, Bluetooth streaming, and great audio for games, music and apps. Besides, the
Freaq in the Bed soundrise system
? Well, the name is just too hilarious.
The systems range in price from $125 up through $450, which is comparable to similar quality speakers. And keep in mind that you're getting more than a sound system that makes your ears happy–you're getting a very swanky bit of room decor. -Kristen