So many of you have been asking us which of the many tablets on the market right now is the best tablet for kids. I get it. With two young kids who get more tech-savvy by the day, I'm always on the lookout for really high-quality devices that will educate them and entertain them–not to mention, help me reclaim my iPad. There are lots of great kids' tablets out there for varying age groups, but I'm thrilled to have found an option that can really evolve with my kids' ever-changing tech needs, and give me comfort in handing it over to them. It's the Nabi 2 tablet.
Upon first glance, you can tell that the Nabi 2 is very well-made. It's sturdy, even a bit on the heavy side. If you have younger users, it comes with a handy bright red bumper to protect it from drops and tumbles (comes in a variety of colors, too, if you have multiple users). But that's just the outside. The inside is what makes it a really good kids' tablet.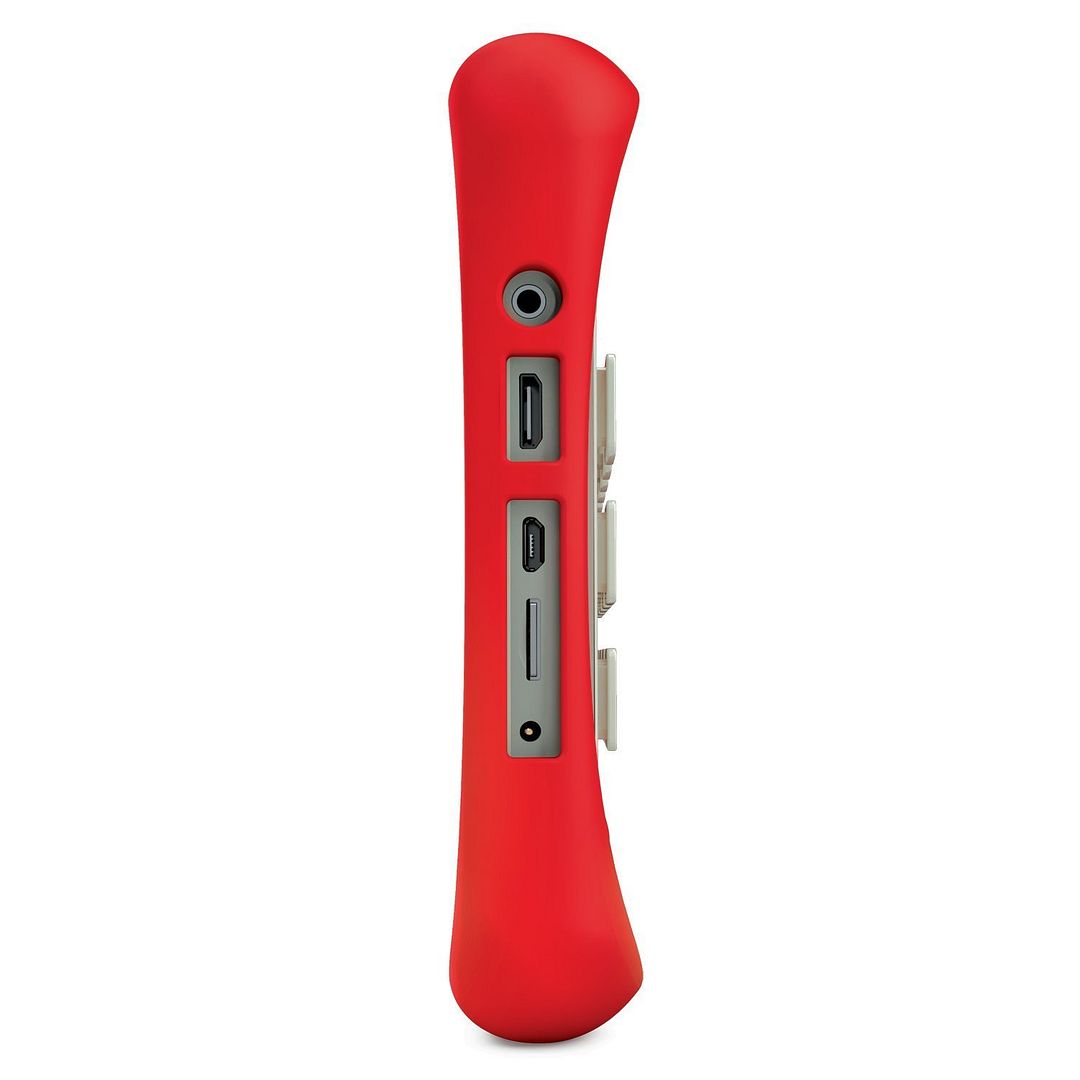 The Nabi 2 isn't just a toy tablet made to look like what the grown-ups use. It's a real 7″ Android tablet that comes with basics like Internet browsing, Wi-Fi access, headphone jack, even things your kids can't pronounce, like a microUSB and micro HDMI port which other tablets could take a page from (hint, hint).It also comes with a front camera, 8 GB storage, 2 GB free cloud storage and a fast processor to keep up with the kids' apps (and their lack of patience).
Speaking of apps, there are lots of them available for the Nabi 2 including the standard games like Fruit Ninja and Angry Birds, but also hand-curated educational apps for reading, math, social studies and more–thanks to lots of content partners like MeeGenius, SpinletsTV, Spinlets+ for kids' music (for a fee per download) and Fooz Kidz University which offers ongoing curriculum lessons for all ages.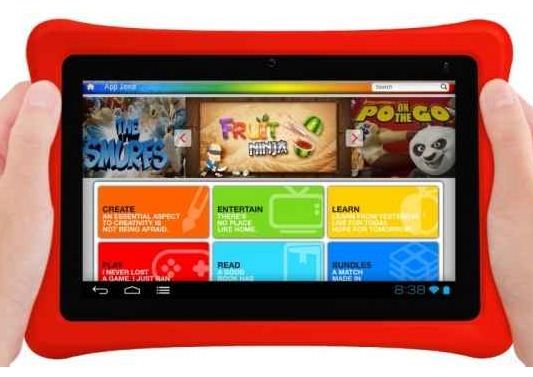 There are also a couple of apps built-in to the Nabi that help teach kids responsibility. Anything that motivates my kids to clean their rooms without me asking 15 times is a big yes in my book. Plus you can enter a dedicated store called App Zone 2.0 that solely contains kid-friendly options for instant download over Wi-Fi. It's a nice reassurance that kids aren't haphazardly downloading questionable apps.
Above all, the feature I'm most happy about on the Nabi 2 is the extensive parental control dashboard. By entering the password protected "Mommy Mode" (apologies to all you dads, grandparents and other guardians–not sure why they don't call it "Parent Mode" at least) you can customize the entire tablet including filtering websites and tracking your kids' activity on the tablet.In case you're wondering, there is no Google Play access, but you can access the Amazon Appstore if you want to add a few essential apps for yourself.
As fun add-ons, the back features a grid that you can use for the many Nabi 2 accessories that can be purchased separately, like cute little letters or little rubber animals that you can put onto each knob. Certainly not a necessary, but a nice-to-have.
I'm really thrilled that I've finally found a tablet that not only meets my strict requirements, but is technology that can grow with my kids. You might think it's on the expensive side with a price tag of $199, and it would be if it were a toy. But it's not.For a tablet that offers this many features and is something your kids will use for at least a few years, it's an incredible investment that will pay off in dividends. And I'll finally get my iPad back too, which may be worth the price alone. -Jeana
The Nabi 2 tablet is available from the Nabi website and sells for $199. You can also find it at retailers like Target. Check out the website for the full listing of retailers.