While I was cleaning out my mom's house this summer, I found a boatload of old 35mm film negatives and other than send them to a service that develops old photos, I had absolutely no idea what to do with them.
Well, with this campaign on
Kickstarter
, I might be able to scan them myself using my own smart phone.
The
Lomography smartphone film scanner
is a dream gadget for retro-photographers, analog film buffs, or hey, people like me who have tons of 35mm film negativess and no real way of printing them.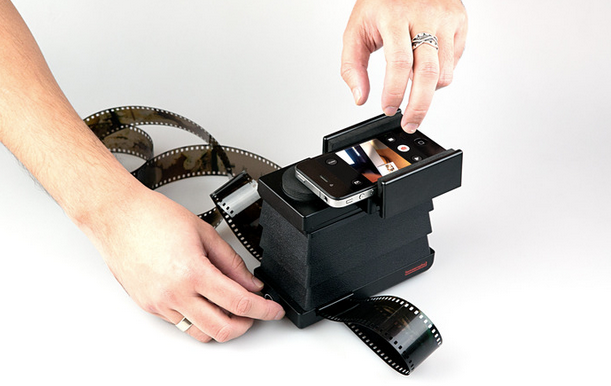 To use the scanner, all you need to do is attach your smart phone, turn on the backlight and then insert your film.
Then you take a photo using your smart phone and use their included app to edit or share. Amazing!
The cool part is that it will work with all kinds of 35mm films, from color negative and slides to black and white. And yes, it's portable enough that you could take it with you. But maybe best of all, it will be compatible with both iPhone and Android, so we all can get our retro-photography groove on. -Kristen