We're pretty diligent around here about making sure our kids understand math concepts, and math apps can be a helpful and even fun way to get them excited about it. Year after year, math just keeps building on itself, so it's super important for students to feel comfortable before they move on. So we've gathered the best math apps for kids from preschool on up, to help kids grasp those skills and practice them on the most exciting platforms.
MATH APPS FOR PRESCHOOLERS
Love to Count ($3.99 iPhone+iPad)
Find hundreds of logic puzzles involving pirates (cute ones) which all help illustrate various functions of numbers–counting, weight, measurement–as well as sequence, directions, and basic fractions.
Monkey Preschool Lunchbox ($.99 iPhone+iPad; $1.99 Android)
This cute app offers simple concepts and easy navigation for younger preschoolers just beginning to explore numbers, counting, colors, grouping, patterns, and comparisons.
MATH APPS FOR FOR EARLY ELEMENTARY STUDENTS

Math Bingo ($.99 iPhone+iPad, $.99 Android)
Basic arithmetic is integrated with Bingo, plus you can earn bonus points for speed and accuracy. It's best suited to kids who want to practice what they've already learned, but also good for younger kids who don't discourage easily.
Ice Math Ninja ($.99 iPhone+iPad, $1.99 Android)
Teaches number recognition including odd and prime numbers. Plus it's great practice for ordering, addition and subtraction skills, and even memory improvement. (Which we could use too!)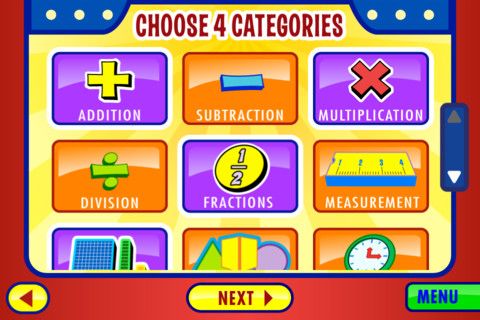 Math Quiz, Grades 1-3 ($1.99 iPhone+iPad)
Lakeshore Learning is a tried-and-true educational resource, and this app from them lets kids practice skills in a game show format that they'll love. The optional timer feature can help them improve computational speed when they're ready for that aspect.
MATH APPS FOR LATER ELEMENTARY STUDENTS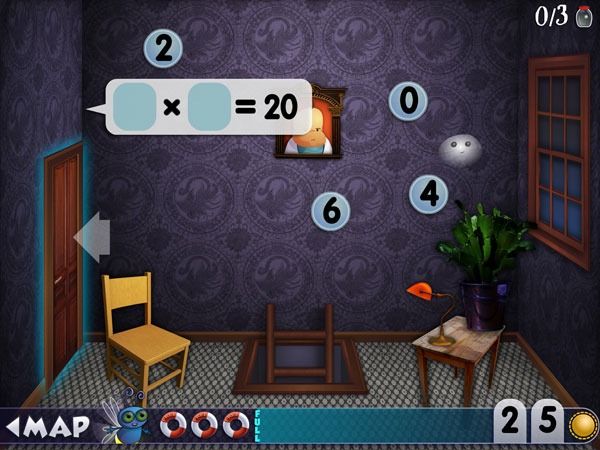 Mystery Math Town ($2.99 iPhone+iPad)
Use math skills and build equations to unlock rooms and passages as part of a cool mystery story. Multiple accounts and customizable skill levels make this app a good fit for all elementary ages.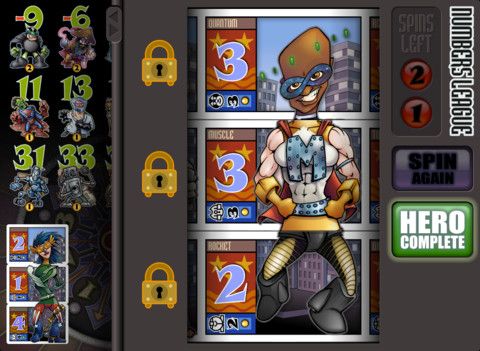 Numbers League ($3.99 iPhone+iPad)
This is another favorite app of ours with multiple accounts, customizable skill levels, and a cool backstory that's engaging for kids from kindergarten to middle school. Use increasingly advanced math skills to capture villains, and turn on the timer for extra pressure.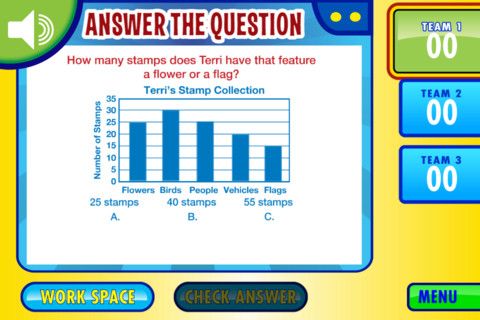 Math Quiz, Grades 4-6 ($1.99 iPhone+iPad)
The format is the same as the app above for Grades 1-3, but the skills covered are more advanced; find fractions and mixed numbers, logic and probability, place value, graphs, and beginning algebra.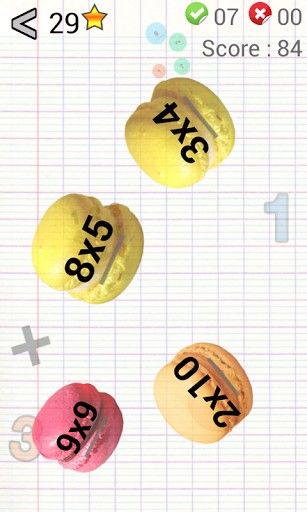 AB Math ($0.99 Android)
This Android app includes basic drills at varying levels of difficulty, plus a bubble game to keep the learning light and fun. It's especially good for tracking "high scores" whether in game mode or in drills, so that kids can see their improvement. That's always a great motivator.
MATH APPS FOR TWEENS AND MIDDLE SCHOOLERS
NumberStax ($1.99 iPhone+iPad)
Think of this fun math game like Tetris with math. It requires players to drop numbers and operators in logical places–or swap them around–until the board is full. Great for improving computational speed and learning to plan logical sequences.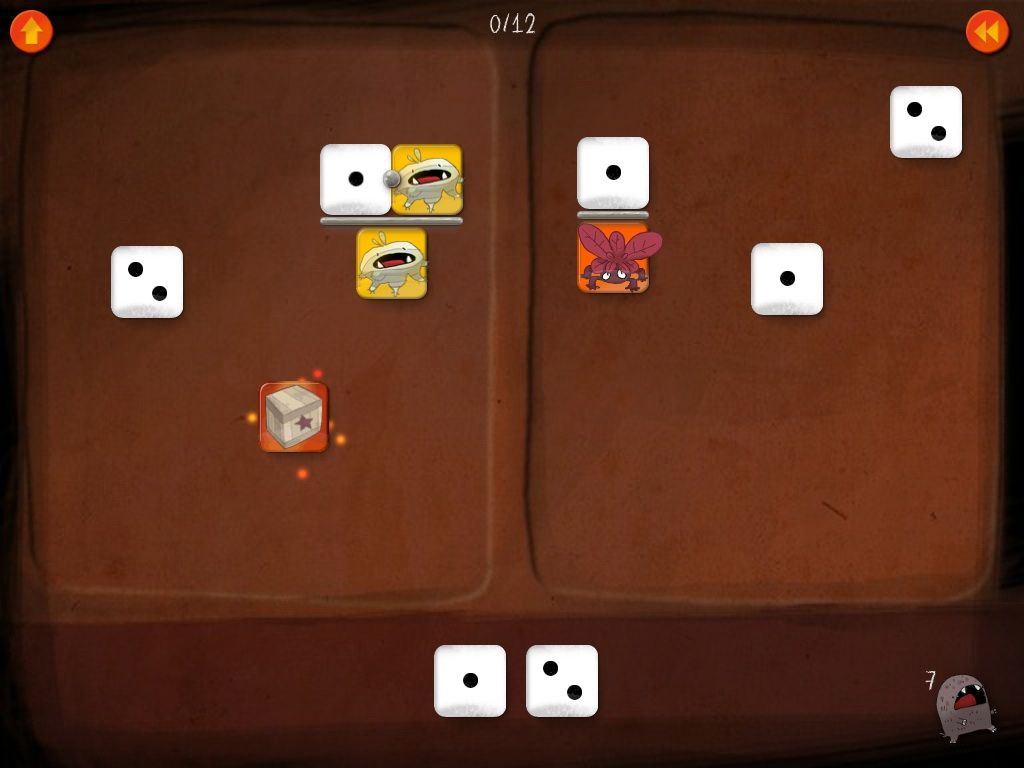 DragonBox Algebra ($5.99 iPhone+iPad, $5.99 Android)
This app presents algebra as the puzzle game it truly is, with step-by-step introductions of algebraic concepts through 200 puzzles. While it's rated for kids as young as five, we recommend it for kids who are already comfortable with basic arithmetic at minimum.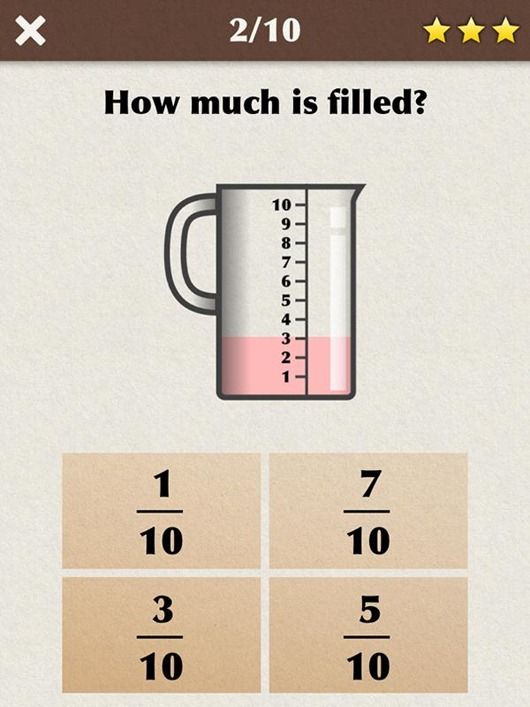 King of Math ($0.99 iPhone+iPad, $0.99 Android)
This is a role-playing app in which players "level up" their characters by answering math questions. Skills start at the most basic levels, progressing through fractions, statistics, and exponents.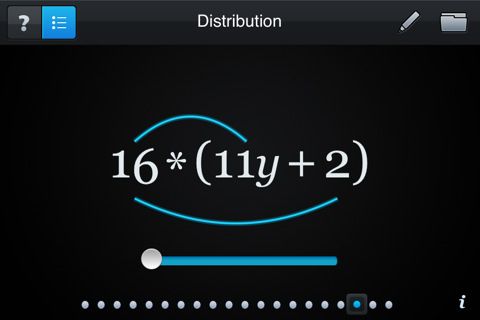 Algebra Touch ($2.99 iPhone+iPad)
For kids who are learning pre-algebra or algebra but could use a little extra instruction at their own pace, this app can be a great fit. There's no fancy graphics or fun games though, just a simple, intuitive tool to help kids gain confidence in their understanding of concepts that some of their parents may have forgotten.
For more great apps, gear and more, check out the rest of our Back to School Tech Guide 2013!

The best kids' laptops for school
The best free educational apps for kids

Photo Credit: Sinéad McKeown via Compfight