We can hardly believe it that it's only been a month since we featured the launch of The Robot Factory app from awesome app developer Tinybop, but they're back again. This time with  another fantastic educational app for kids, Simple Machines, and right in time to help avoid the summer vacation brain drain.
The Simple Machines app makes real physics concepts fun and accessible. Kids can play with screws, wedges, wheels and axles, to see how they interact with other objects — a castle, an iceberg, or a fish tank.
But this app is about more than just experimentation; Simple Machines is also like a game, in which kids use actions and reactions, inputs and outputs to accomplish goals. They can send satellites into orbit using pulleys, or create music with inclined planes in a virtual pinball machine.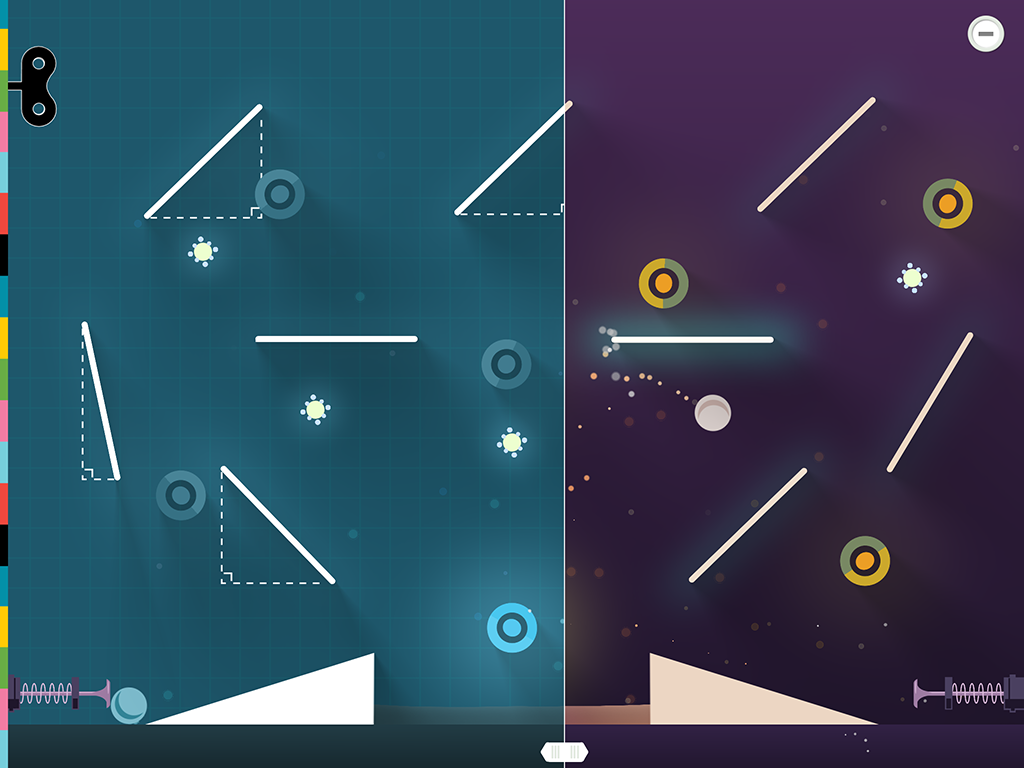 Like the other Tinybop apps we've adored, Simple Machines is designed so that kids can get started on the fun right away. And the learning too, of course. I had to remind my son that the iPad couldn't go into the bathtub with him — that's how much he loved the app right off the bat.
What's different about Simple Machines though, is that the developer also offers free printable worksheets and a downloadable handbook with cool companion activities. The Simple Machines app could be a great way to engage budding science geeks, or even used as a STEM homeschooling resource.
Whether they learn all those physics terms isn't the important part for me. I just love how apps like these get kids genuinely excited about science. That's a pretty big accomplishment, especially when summer vacation is on the way.
Download the Simple Machines app on iTunes for $2.99, and check out the companion handbook for Simple Machines on the Tinybop website.