We love it when developers we adore take things up a notch, and that's exactly what Tinybop has done with their wonderful new app, The Everything Machine.
The Everything Machine is on a whole new level from what we've seen from Tinybop previously. It incorporates visual programming elements plus mechanical and electrical engineering in a platform for inventing and building cool stuff. Or in human language, it lets you design and build all kinds of "machines" on your iPad, using your tablet's own features and functions.
Yes, it's a little more complicated than previous Tinybop apps like Simple Machines and The Robot Factory, but it's also a lot more powerful.
What kind of cool stuff can you build? Right off the bat my 10-year old daughter built a machine that recognized a face, which then turned on a fan, illuminated a light bulb, and made all sorts of annoying meowing sounds. She loved it.
(I was super happy that she loved it, but I did also hand her some headphones.)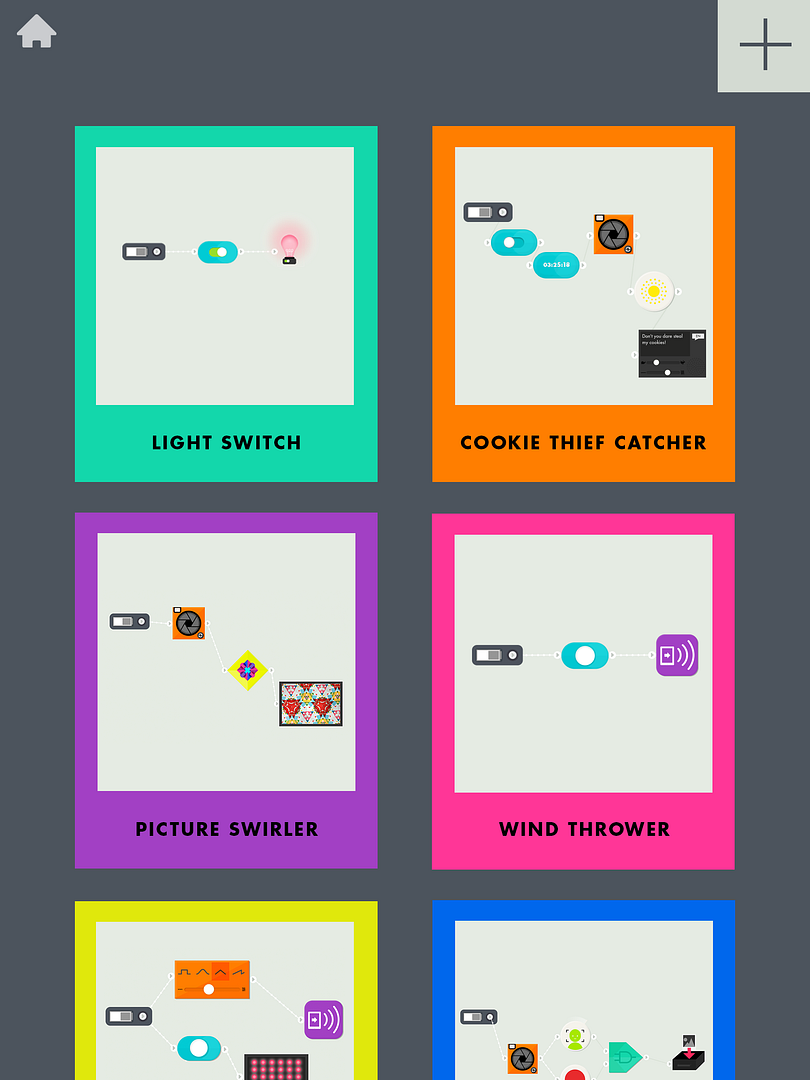 Just know that while older kids can certainly dive right in and start tinkering with The Everything Machine, there's definitely potential for younger ones to get frustrated if they go it alone. My 7-year old son did much better working in tandem with his big sister than he did on his own.
I'd recommend going through The Everything Machine manual before getting started, if only so that kids can recognize all the different components and understand what to do. It's a great way to get building ideas, or you can follow the directions in the manual to make a few sample machines, like a kaleidoscope that swirls your own picture or a transmitter that sends a sound from one device to another.
Tinybop recommends using a fart noise, by the way. If more user manuals included fart jokes, I bet more people — especially kids and dads — would actually read them.

Besides the endless bodily function entertainment factor, there are other things that make this a must-have app. I absolutely love that the visual programming elements look like actual mechanical design symbols, and the logic gates are identical to those used in electrical circuit diagrams. The Everything Machine truly makes a kid feel like a real engineer.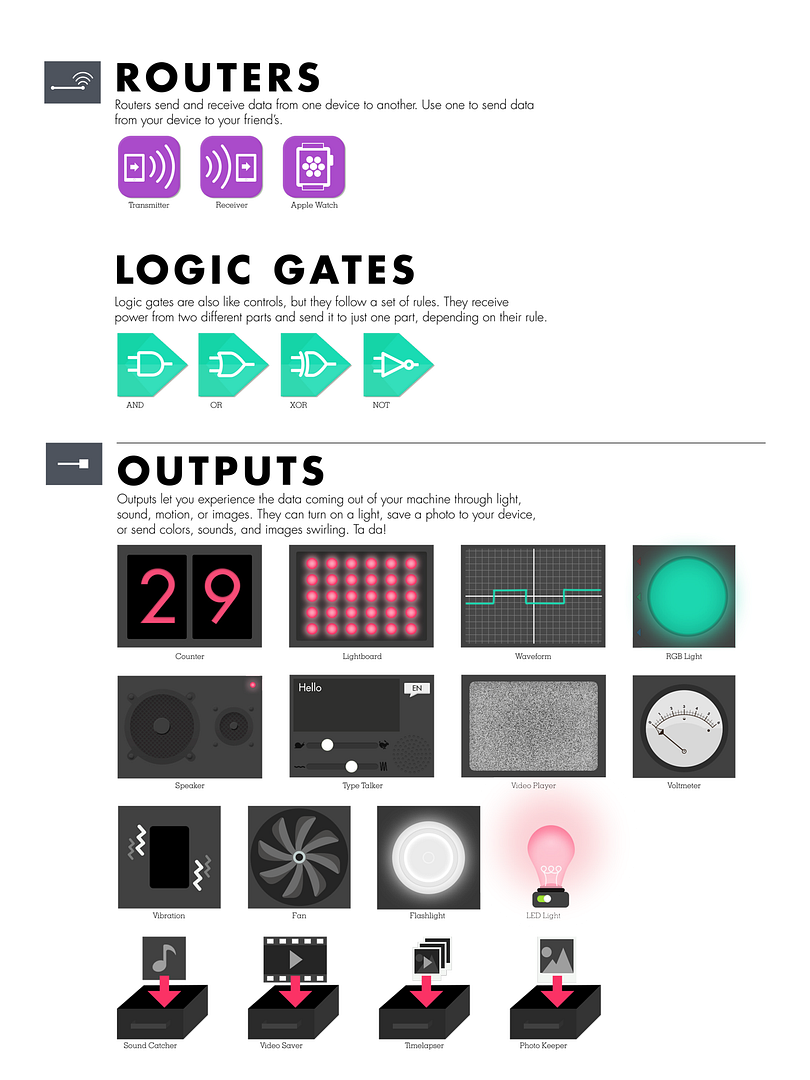 I also think the open-ended creativity aspect of this app is pretty amazing and makes it well worth the price tag. You can't ever reach the "end" of it; there's always a new way to rearrange components, or new inputs you can introduce. Who says engineers aren't creative thinkers?
Download The Everything Machine by Tinybop for $2.99 on iTunes. Be aware it requires iOS 8; we recommend using an IPad, not iPhone to get the most out of it.