I get excited about great apps for my kids — and ticked off by the ones that stink — but I don't usually think too much about the apps' developers. However, as my kids have started to amass an arsenal of apps on my iPad, I keep running into games by a company named Toca Boca, the company behind the wonderful Toca's Hair Salon that I raved about here. This Swedish company may have only launched their first app earlier this year, but they keep churning out colorful, imaginative and fun games, without things I hate like on-screen advertising or in-app purchases (grrrrrrr). And we've got a run-down on which of their apps may be best for your kids.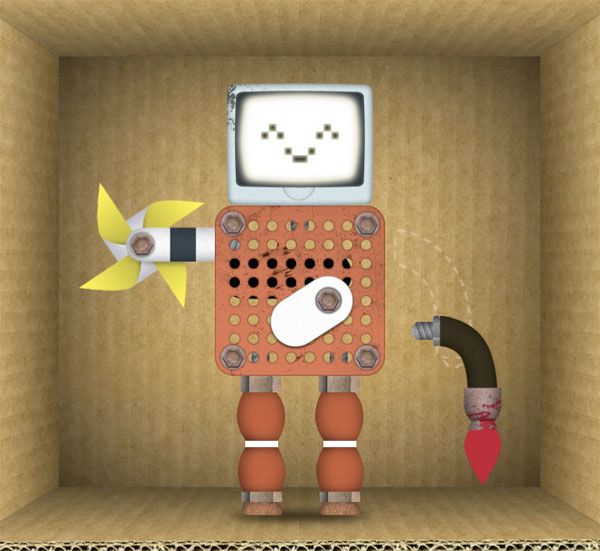 The newest addition to the family, Toca Robot Lab lets your child build a little robot from parts that appear on a conveyer belt with nifty little sound effects as it comes together. After completion, take him or her on a short test flight. My kids really love the endless combinations they can make, though I do wish there was a way to name and save their creations so that they could play additional games with them.
Best for: Young kids who LOVE their robots.
I realize that tea parties should involve real cups and snacks, but there are so many times when we're out or I just don't have time to set up a "real" party that Toca Tea Party comes in handy. Perfect for when you need to keep more than one hand busy, this Tea Party can accommodate up to three kids around the tablet…er "table." With some cool jazz tunes on the radio, each guest picks their snack and beverage, even refilling their cup when empty, or using the tissues to mop up spills.
Best for: Multiple kids, and those who ask to play tea party every 17 minutes.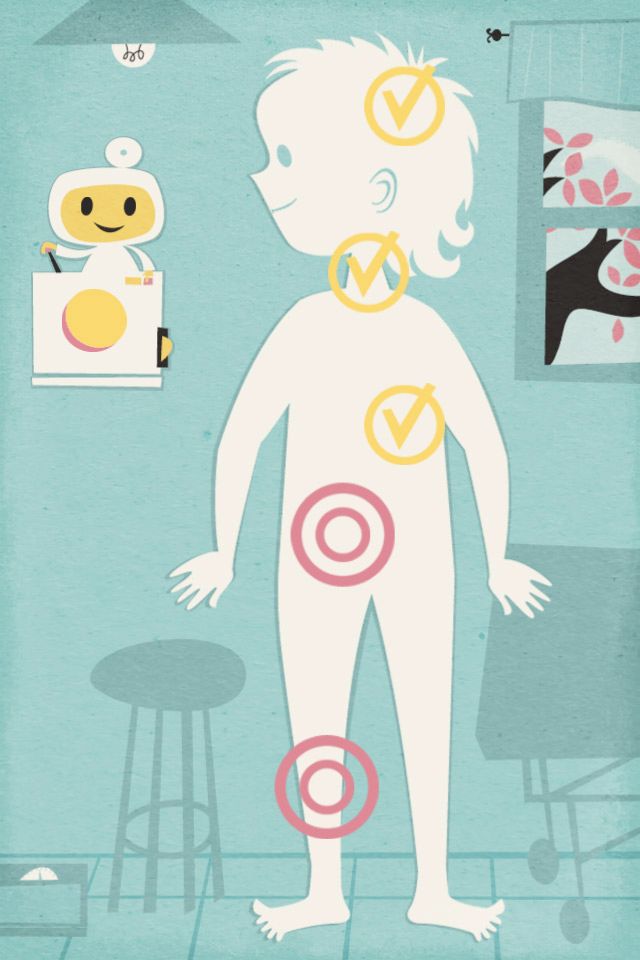 Ailments were never so cute as in Toca Doctor, where kids use their fingers to pull out splinters, put together a broken bone or drag the toy car out of the lower intestine (the little fart sound is a favorite in our household). And, believe me, battling lice has never been this cute or this easy. I would love for there to be little educational messages tucked into the game for kids who want to learn a bit more, and I'm hoping that future versions have even more ailments to "fix" since my older kids can run through the entire game in a few minutes. Still, it's well-done and would be a perfect game to play while waiting in the doctor's office, again.
Best for: Preschool and young grade-schoolers, especially those who get a kick out of bodily functions.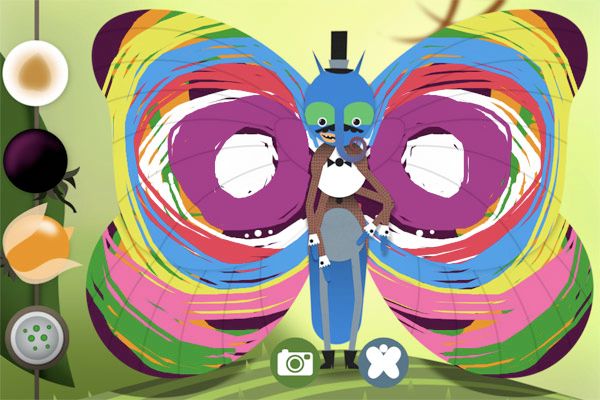 Ideal for the youngest kids, Paint My Wings is a simple coloring app with a little personality. While painting one side, the color appears as a mirror image on the opposite wing while the butterfly makes little comments like "Blue!" or "Pretty!"  I'd peg this as perfect for kids five and under, though my ten-year-old just came up and breathlessly gushed, I love this app! so you may find it has wider appeal too.
Best for: Preschoolers, toddlers and even older kids who love making pretty things.
First, if you value your iPad in any way, do not download this app to your tablet — I did and then spend a half hour praying to every god I could think of that my son wouldn't trip. Much better suited for an iPhone, Helicopter Taxi encourages your child to "fly" your handheld device around the room and then land the helicopter to pick up/drop off passengers. So cool, even I like to take it around for a ride.
Best for: Kids who don't drop electronics, or iPhones tucked into an OtterBox.
Read more about Toca Boca at their website where you will also find downloads to all of their games.