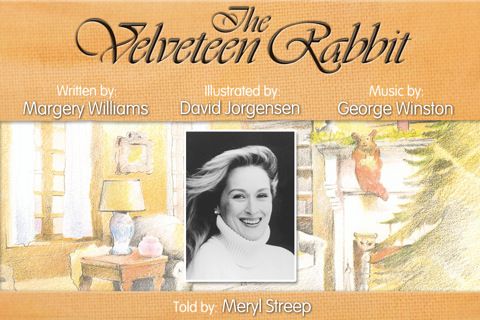 We love apps, and we love books, and we love celebrities. But we really love when all three come together to help kids who really need it.

Our friends at Ruckus Media Group are partnering with St. Jude Children's Research Hospital for their annual Thanks and Giving Campaign. Through December 31, 100% of the net profits from each purchase of their Read-Play-and-Record-Along Rabbit Ears interactive storybooks will be donated to St. Jude's to help support the hospital's life-saving work.
Basically, you buy an awesome storybook app for $1.99, and $1.39 of it goes to help cure deadly diseases affecting children.
These are apps we would buy anyway: beautifully illustrated, classic stories and music as recorded by celebs like Robin Williams, Jeremy Irons, Meg Ryan, Denzel Washington, and John Cleese.
With the holidays coming up, it's the perfect time to do some good and let Meryl Streep read The Velveteen Rabbit or The Night Before Christmas this year. That poem's a lot longer than I remember.~Delilah