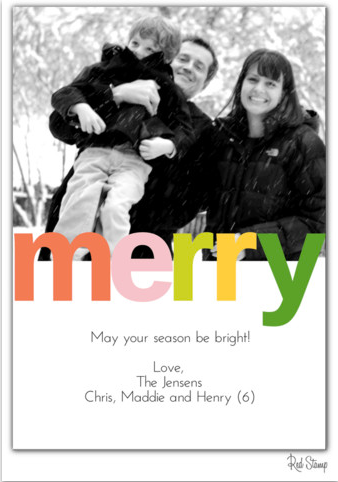 The only reason I was able to get my holiday cards out before the actual holidays this year was because I had a really good photo of my kids. But if you never got yours out (we don't judge about such things), then we have three solutions! Thanks to technology, these 3 ecard options are gorgeous, light on the wallet, and a super fast way to relieve any holiday card guilt.
Red Stamp App
With the amazing Red Stamp App (pictured at top), you can text, email, or even snail mail
your holiday cards right from your smart phone. Simply download the app  (now free on iTunes!) and then create and send your cards (yes, even
photo cards) to the special people on your list. The cost varies based
on the cards that you pick and the delivery method, but you can't beat
having someone else send your holiday cards for you. In fact, make it a New Year's card and then you're not late at all!
Send designer holiday cards with or without photos all online using
Paperless Post. The cost, paid in coins and stamps that you purchase after you use your free ones you initially receive, depends on the style you choose and how
many you send. Still, they're affordable, especially relative to printed cards. And while they're landing in an inbox
as opposed to a mailbox, your recipients won't likely not care about the difference — with
gorgeous envelope liners and beautiful fonts and patterns these ecards really do have the same "bang" as real paper.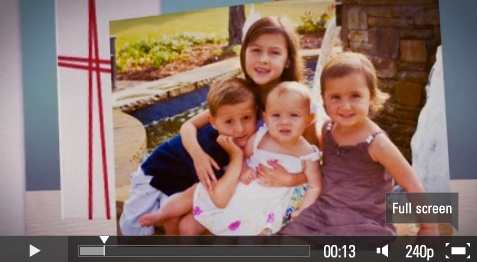 Animoto
This cool video slideshow service lets you put together a tear jerking
video free (up to 30 seconds) with just a few simple clicks. Choose from one of their
templates, load up your photos, and then pick music. They'll do the
rest. Then just email it to your list of friends and
family or share it on Facebook and then wait for all the compliments to
roll in. And now with their new revamped app, you can make cool slideshows right from your phone.
If you're looking for last minute gifts, fear not! We've got a bunch in our tech gift guide that you can still grab before December 24!