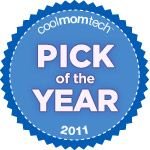 If parents all do one thing with technology, it's take and share pictures. Lots and lots of pictures. This year saw a slew of new apps and resources to help making your picture taking, editing and sharing easier and more fun. Here are our editors' favorites.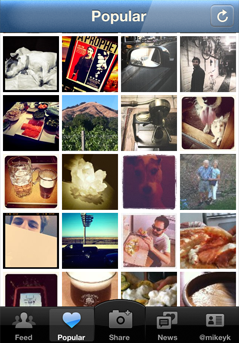 Instagram
Kristen + Liz:
The fact that the number of Instagram users is surpassing the number of Foursquare users says something, and we bet the huge number of parents on this photo-sharing social network has a lot to do with it. While we did prefer the filter before this year's app update, it's still the quickest, most fun way to get those photos from your smartphone to your Facebook feed. Or the grandparents' inbox.
Eye-fi X2
Kristen:
I'm pretty sure the
Eye-Fi was made for us snap-happy parents who, like me, tend to take
lots of pictures but can never find the time to upload them to our
computers. Well, not anymore. Aside from working with over 2000 cameras,
the Eye-Fi doesn't even need WiFi; it sends your photos right to your
computer, tablet or smart phone.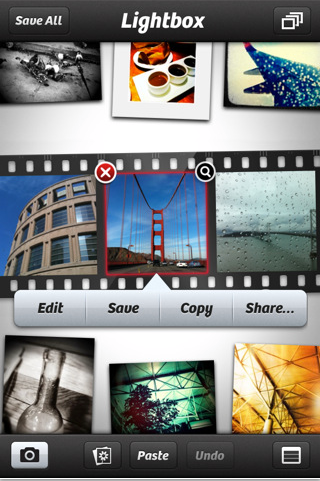 Camera +
Kristen
: I take all my pictures
(yes, all!) with Camera +, which, along with the editing features in
Lightbox, makes me look like a pretty decent photographer. Add in the
cool effects and vast sharing capacity and you won't even remember what
it was like to use a point and shoot.
Snapseed
Liz:
I am so thrilled to have
discovered this new photo editing app which is suuuuper easy to use and
yet has terrific functionality. Now I finally know why all those other Instagram users' photos look so much better than mine. Or, they did.
Photogram
Kristen:
I love being able to
send and share photos of my kids to family and friends using the
pre-made templates on Photogram, which has since added way cooler
designs since we first featured. No more forwarding 12 photos in a row
of our day at the park. Just pick a few of the best, pop them in a
Photogram, and hit send. Avail for Android, but the iPhone app gets much better reviews.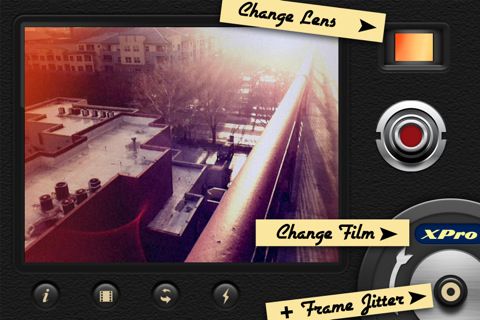 8mm vintage camera
If you like taking video on your smartphone, it's hard to resist one
that makes everything look like ye olde time-y 8mm film. Just put your
kids in 60s era clothes and no one will know the difference.
HP Envy 100 all-in-one Printer
First, this happens to be the first totally PVC-free printer. Which is
awesome from an eco standpoint. And it's compact. But if you're the type
who prints your own photos, it's great that you can send them to print
wirelessly from any computer or mobile device, including an iPhone and
iPad. (Thanks for playing nice with the Mac users, HP.) Or, just drop
your memory card into the slot and skip the computer altogether. All
shortcuts a busy parent can appreciate.