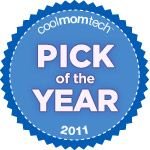 Here, our favorite tech gadgets and apps of the year that to us, are like having another arm. Sometimes we busy moms appreciate productivity-enhancing technology as much as a few hours of extra sleep.
iPhone 4S
Liz:
While of course I put put my iPhone 4S in about every tech category this year, it takes the cake hands down for productivity. With speeds that top my sad old iPhone 3, better social media integration, and of course, the lovely Siri who allows me to simply say "call Dad" to get it done, I'm doing way more on the go in less time.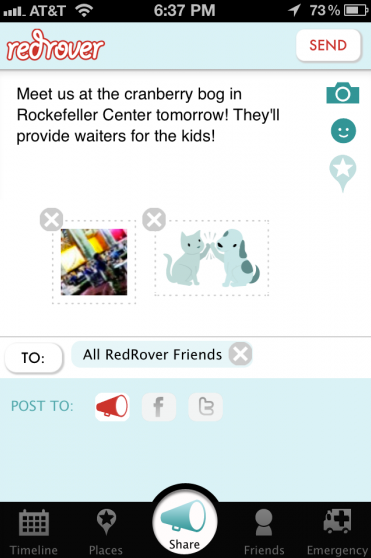 Red Rover
Kristen: Being able to schedule
impromptu playdates or connect with my friends and their kiddos when
we're out and about has made life sooooo much easier. No more email
trails or phone tag. Instead, me and my kids are getting much more time
with my friends and theirs. Also, now available for Android.
Tripit
Liz:
If you're a frequent traveler like I am, Tripit is indispensable. It
saves me so much time and energy in planning and coordinating an
itinerary, that if you've got a big family trip or reunion coming up this
year, I say get yourself signed up, stat. Available for all platforms, too.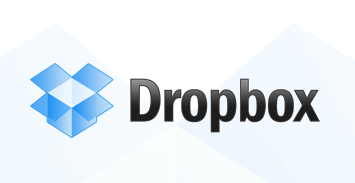 Dropbox
Kristen:
I knew Dropbox as a way
to send gigantic files, but little did I know that it works just as well
as cloud storage. Now I don't need to dig up important forms or
passwords, or fend calls from my husband when he needs our personal info
from work. It's all safely stored in Dropbox for us to access anywhere.
Genius!
Zite
Liz: Zite is like your
own personal zine compiled from all kinds of sources. Some of which you
specify, some of which Zite just sort of figures out for you based on
your interests. While it might seem more like a time-waster than a
time-saver, I'd
rather spend a few free minutes reading what I'm interested in, than
surfing around in those few free mintues to find what I'm interested in.
Dragon Go!
Kristen:
For those of us who
are still sporting the iPhone 4, Dragon Go! is a decent Siri substitute.
I use it all the time to find everything from the closest kid-friendly
restaurants to directions to the zoo without having to type anything in.
I just tell it what I need and Dragon Go! does the rest.