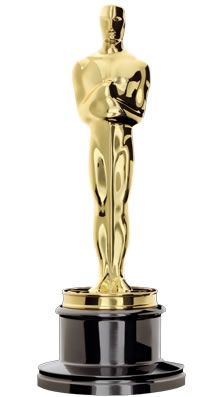 As usual, I head into movie awards season like so many parents–without having seen any of the 2012 Oscar nominees. But with a little less than a month to go before the big night, there are a few different ways I can sneak in a viewing of Moneyball and The Descendants. And there's absolutely no coincidence that Brad Pitt and George Clooney just happen to be in those two films.
Want to catch up on the winners so you can understand all of Billy Crystal's inside jokes?
Cable TV's Movies On Demand
is always a good place to start for checking out the latest and greatest nominated films on a bigger screen than your laptop. They may not have every single title available, but with a quick check, titles like
Moneyball, Midnight in Paris, The Tree of Life, Bridesmaids
and
The Help
are available. All cable TV subscribers can click
here
to find participating cable services or check out the
Movies On Demand channel guide
for your area.
Amazon Instant Video
is another option that lets you "watch instantly" – in other words, streaming directly from its massive library right to your PC.
Moneyball
, for example, is available for $3.99 for a 24-hour rental or $12.99 for purchase, but an older release like
The Help
is offered at just $1.99 for 48 hours.
Netflix
is working its way back into our good graces after a
bumpy few months
. So it's no surprise that it's another recommended resource for Oscar flicks. Movies such as
Moneyball
,
The Help, Midnight in Paris
and
Tree of Life
are already available as DVDs for rent. If you're looking for faster access, Netflix on Demand has a couple nominated titles such as
Warrior
and
Rise of the Planet of the Apes
(visual FX nod) for instant access–but it's rare that the On Demand service has the new releases that are truly in demand.
-Jeana