I'm so loving the concept behind the SecondWind battery charger that Liz covered a couple weeks ago. We are massive consumers of batteries at our house and I feel the same way Liz does each time one gets disposed of.
With Earth Day just around the corner, this cool environmentally-friendly product got me thinking about other ways my tech can make an impact (or less of one) on the planet. Here are a few suggestions for going greener when you're juicing your gadgets.
This little charger from Bracketron (above) looks cute, but is also a
handy way to quickly and efficiently charge your devices. You
push the "mushroom" button down and once your device is fully charged,
GreenZero automatically shuts off to save energy and your battery. Big change from traditional chargers which keep consuming energy when plugged in.
($34, available in May)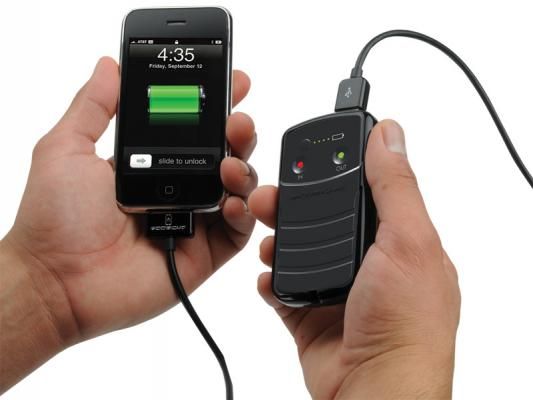 You
really can't get any more eco-friendly than solar power. This
light-powered charger from Scosche works with most USB-powered devices
and charges quickly and efficiently without the need to plug in to a
wall socket. It comes with a suction-cupped windshield cradle so your
phone can charge as it soaks up the sun. Let there be light! ($29)
While
it may not have the most user-friendly name (seriously, we don't even know how to say it), this universal charger
provides a dual tip that enables you to kill two birds with one stone
and charge multiple devices with a single power source. The IDAPT also
automatically shuts off when a charge is complete, saving power. Added bonus? It's made from recyclable materials. ($30)
Green is good. -Jeana
Find more green tech ideas in our archives.