I was obsessed with getting the very best photos of my kids on my iPhone on their first day back to school. But since I happened to be away, my husband had to stand-in as family photographer–which doesn't sound so bad until you see some of the family photos he's taken in the past. (Sorry dear!)
Since tend to rely on our iPhone cameras to take pictures these days, I left my photography-challenged husband with some simple tips on taking photos with the iPhone to help him get the best first day of school photos of my kids. It went so well, I thought I'd share my iPhone photo tutorial with you, too. Don't worry: these five iPhoneography tips are all so easy, you'll be taking awesome shots with your iPhone in a matter of minutes.
1. Get closer 
Even though the iPhone camera has a zoom, I have yet to take a quality photo using it (or even the zoom in my favorite iPhone photo app, Camera +). So when in doubt, get closer. A lot closer. And ditch that zoom function which really isn't great yet. You can also crop photos during the editing process to get your closeups even closer, without having to deal with the graininess that can be caused by zooming.
2. Go outside! 
I'm a huge proponent of natural light photos, especially on the iPhone, so instead of messing around with the flash which can be spotty, go outside. I find that a slightly shaded area or an overcast day is best so you're not dealing with shadows, but otherwise, keep your back to the sun as with any camera.
3. Check the background
I cannot tell you how many times I've taken what I thought was a cute photo of the kids only to find some random person's head, arm, or a big pile of toys in the background. So before you click, take a peek at what's on your screen beyond your subject and see what might distract people. You'll be surprised at how much better and more professional your photos will look.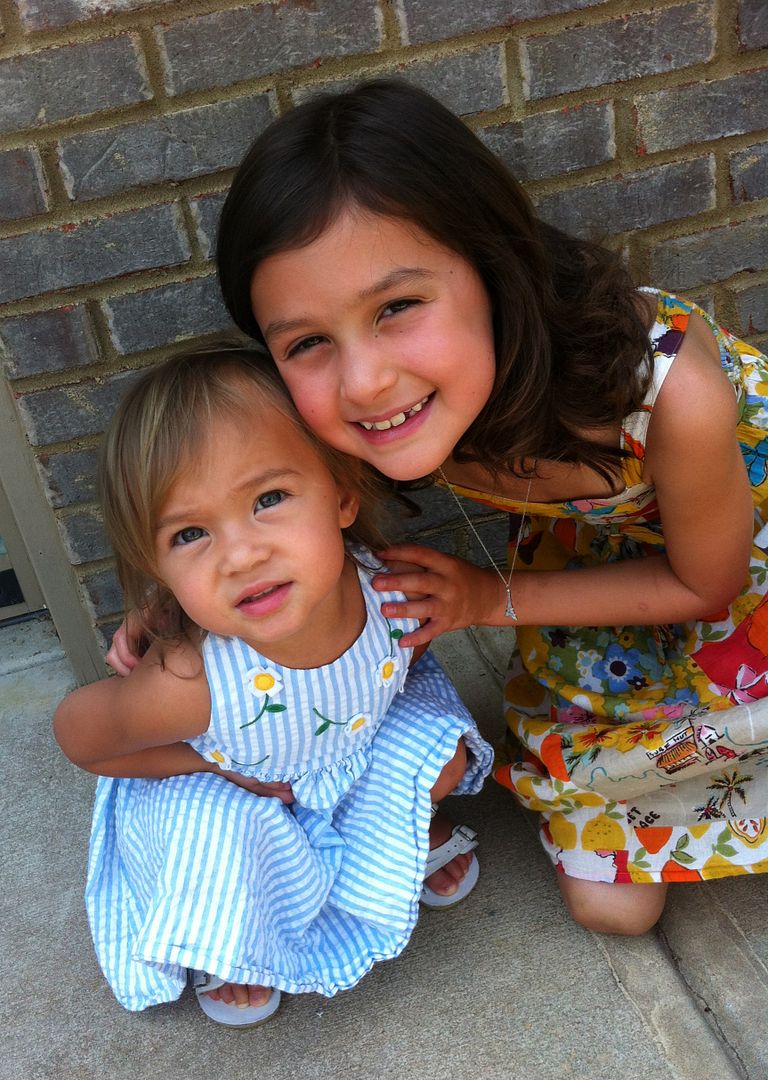 4. Play with angles 
It's rare that I ever take a photo of my kids straight on. A little tilt of the camera can give your photos a more dynamic touch. Plus, you might catch parts of them that you would never have caught with the traditional "say cheese" type photographs. And a smart tip: Taking photos slightly from above usually makes everyone look better.
5. Edit 
With so many amazing photo editing apps for the iPhone, there's just no reason to not play around with your iPhone photos after you take them. My two go-to editing apps are Camera +, for cropping, clarity, and even adding a little flash, and Snapseed, for cool, funky filters. Whatever you use, those little editing tweaks can really help turn your average iPhone photo into something special.
For more cool camera apps, check our archives. And make sure you're following our Tech Tips + Tricks Pinterest board for more posts just like this!