The older our kids get, the more picky they get about their apps. For kids in the 7 and up range, we love these Android and iOS apps for their ability to keep fickle kids engaged with a minimum of the gunplay and stuff parents get squidgy about.
FOR IOS
Liz:
Geography Drive USA (above)
Ready to make car rides more educational (and more quiet for you)? Try Geography Drive USAfor iPad which older kids will love. Just don't tell them they're learning.
Sir Benfro's Brilliant Balloon
Gorgeous illustrations, a really fun soundtrack, and humor all come together in this quirky-fun game that helps a beatnik naturalist explorer floating by balloon string through some magical environments. We would swear that Tim Burton has some hand in it–or some serious Tim Burton fans.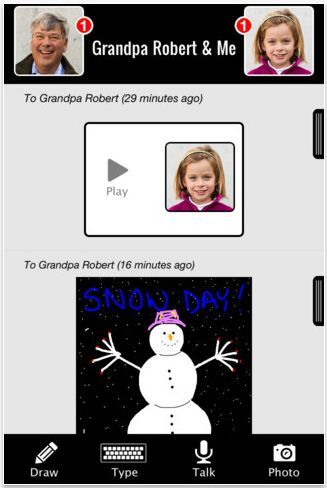 DoubleScoop
While not a game, I love the premise behind this app, which connects kids and grandparents via technology. Older kids can use it on their own mobile devices or PC, and you don't have to worry about privacy issues or open networks.
Kristen
Maily
With my oldest begging me to use email, I was so thrilled to discover Maily, which is a fabulous, safe alternative and sounds like what an email app would be called if Pee-Wee Herman named it. Plus let's be honest, this is way more fun than regular email could ever be.
KidScience Premium
There's just something awesome about having a slew of cool science experiments right at your fingertips that you can do right in your very own kitchen. Thanks to this app, my little budding scientists can make magic happen anytime they want, and not just when it's science lab day at school.
Go Sum
I'm already completely obsessed with Scrabble so it's no surprise that I love Go Sum. Even better, my oldest loves playing it too. Little does she know she's tackling her teacher-request math drills just by enjoying it with me.

FOR ANDROID
Liz
Evernote
You might not think of Evernote as a kids' app but it's a genius and simple way for kids to manage their own assignments and schedules. Something they need to learn eventually, right?
Textecution
While it's probably a cooler app for us than for our kids per se, this app literally disables your phone when it's moving over a certain speed so you can't text and drive. Your teens may not thank you now, but I bet they'll thank you later. Be patient.
Kristen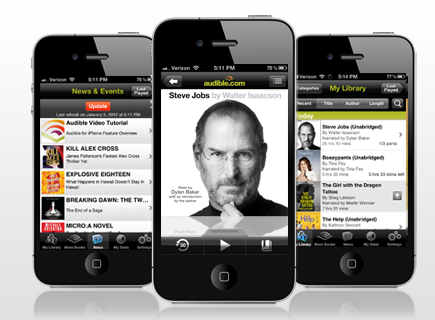 Whispersync from Amazon and Audible
I love being able to get Audio books right on my smart phone, especially when some of them are free. Plus, Whispersync lets your your kids listen to the story and read along on their Kindle Fire.
Angry Birds Star Wars
Our entire household is obsessed with Angry Birds Star Wars, though it's really my older kids that actually know what they're doing. Rovio hit it out of the park–or galaxy–with this new addition to their hugely popular franchise. And who can resist Leia's weird bubblegum sticky pink thing power; whatever that is.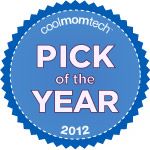 For more great apps for kids, visit our archives!