Ever since my son learned his five multiplication tables before he could even write his numbers correctly (thanks Schoolhouse Rock!), I've found that math is one of those subjects that doesn't necessarily need to be taught in any cut-and-dried order. Which is why when I heard about an app that gets kids as young as five doing algebra, I had to check it out for myself.
When you see how fun, addictive, and totally smart this app is, you will understand how it's possible for even elementary kids to start solving algebraic equations.

DragonBox+ is one of those ingenius apps that combines real learning with fun problem-solving play. And it sure doesn't feel anything like a boring ol' math class or textbook that I remember in school. In fact, I bet most kids won't even realize they are actually doing increasingly complex algebraic equations unless you tell them.
So, don't tell them this is an "algebra app" until they've already become addicted.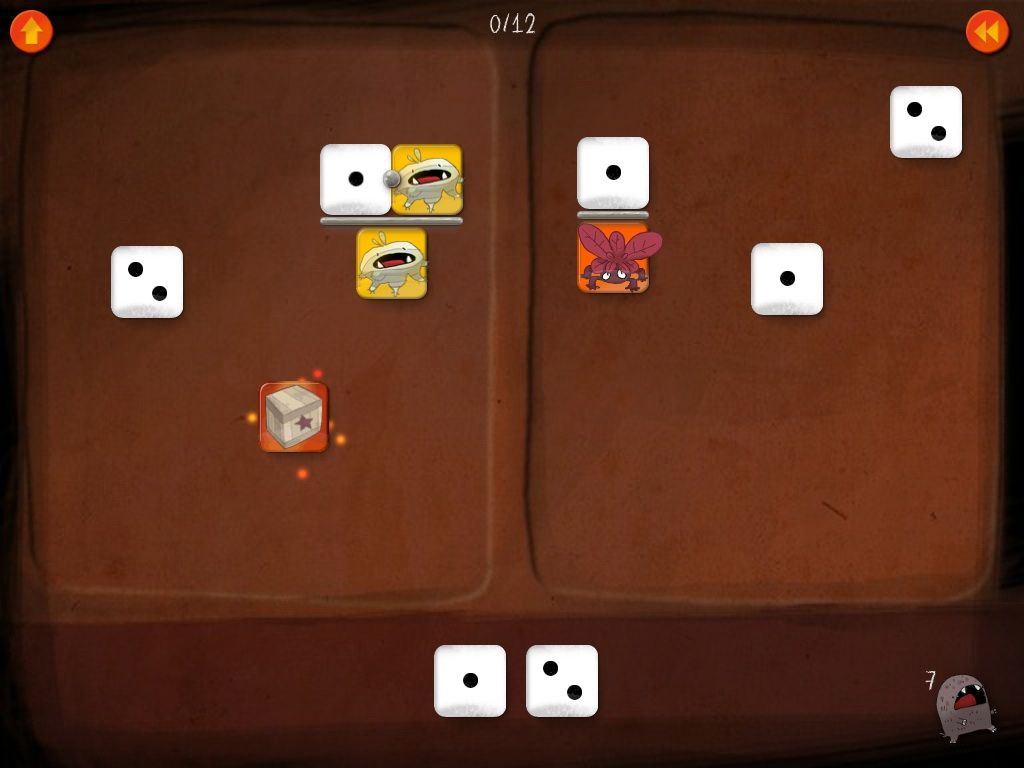 The basic premise of the game is to isolate the "box" (which represents X) on one side of the equation in as few moves as possible. Along the way, kids will learn to work with positive and negative numbers, fractions, and the need to "balance" a problem before moving forward.
Don't worry about this all being too much, too fast for kids who haven't learned algebra yet. Broken up into five chapters, with 20 problems to solve in each, the games start at a very basic level.
With bright graphics, cool sound effects, and loads of ghastly dragons on the screen, there is much to keep the younger kids enthralled as they tap their way to solving each problem.
Where I have been most impressed with DragonBox+ is in how it has appealed to my math-phobic 12 year old. Though she is convinced that she is "not good" at math, she spent a couple of afternoons finishing the entire game, proclaiming, It's all mathy and equations and stuff. It's so cool!
At almost $6, it is one of the more expensive apps we have purchased. But, with no ads, no in-app purchases, the ability to save multiple player profiles for those of us who, ahem, need more time to get through the levels. . .and with the ability to make a math-phobic kid excited about tackling pre-algebra next year? Yeah, I'd say it's worth it. –
Christina
DragonBox+ is available for iOS, Android, and Windows 8 for $5.99.