I wouldn't call myself a person who particularly likes to "rough it." Call me crazy for wanting plumbing. That said, I have gone camping on a couple of occasions and do envision taking the kids to teach them about enjoying the great outdoors. And when we do go, this unbelievably cool gadget will definitely be in my backpack.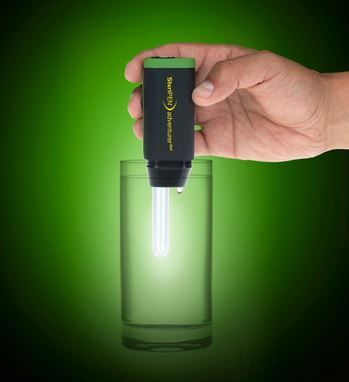 The Adventurer Opti is a handheld water purification gadget (and lifesaver) that is a must-have for any camper. Using UV light to purify any and all water, the Adventurer Opti can treat water up to 8,000 times. Wow.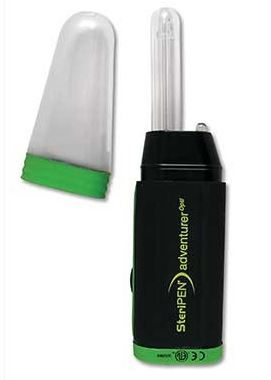 Simply hold the light in your water bottle for 90 seconds and your water becomes clean and drinkable. The small size makes it totally portable and the tip can fit into water bottles of all sizes–meaning it's also cool if you're filling up water bottles for the kids at a questionable water fountain or sink.
The Adventurer Opti is battery operated, so no worries about charging, and it also comes with a cover to make it double as a flashlight. Just don't let the kids see that, or there go the batteries. –Jeana
The Adventurer Opti is available for $89.95 at SteriPen.
[h/t Mashable]