Our home needs some major upgrades, and with a brand new, super smart home automation system coming out this fall, I think I'm even more excited to get started. Because this? Very cool.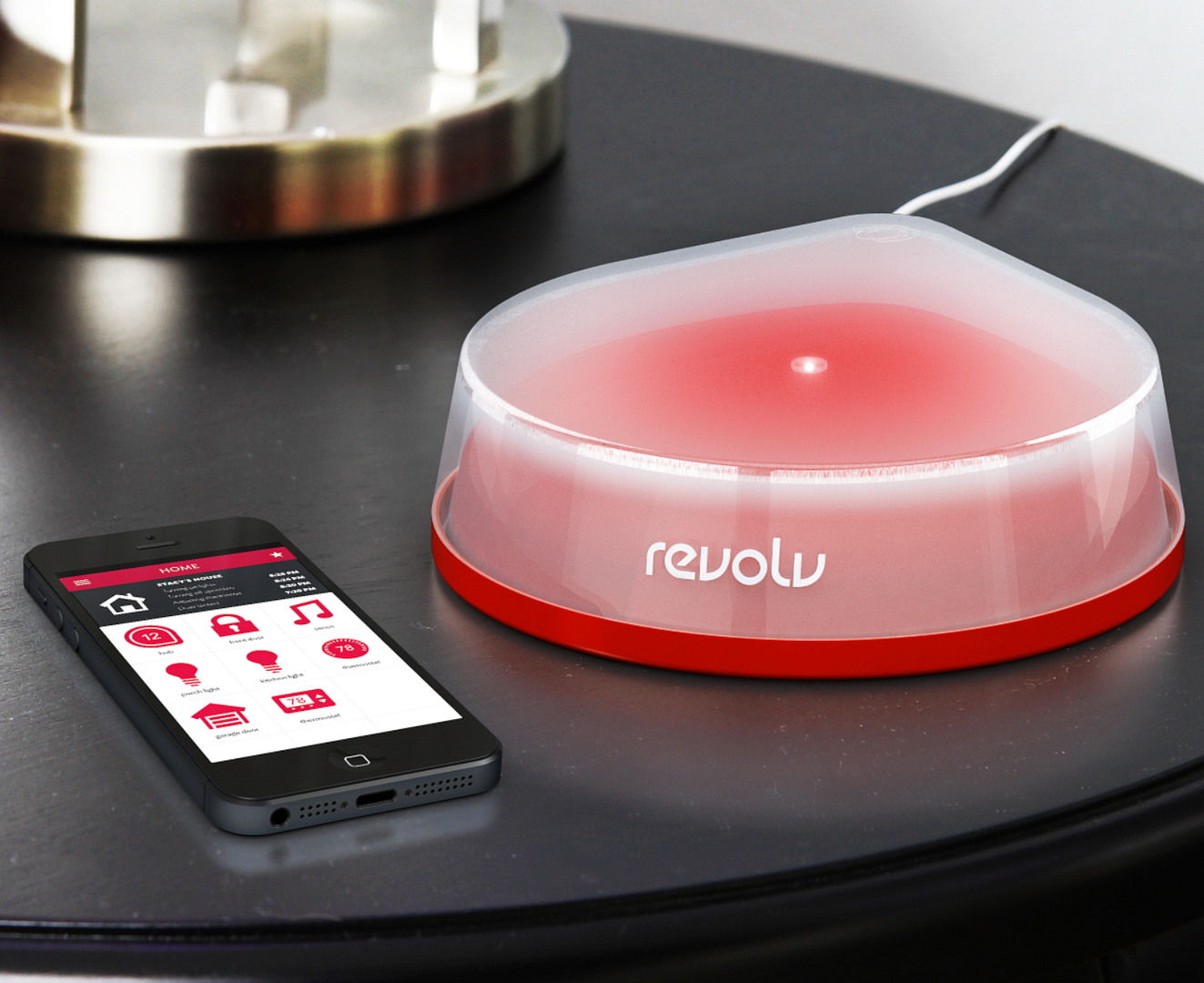 Revolv is a Colorado-based tech company that's developed an absolutely amazing way of controlling all of your smart appliances via a single hub and your iPhone.
Just plug the hub into an outlet, where it connects to your wifi network and discovers all the gadgets in your house that it's compatible with. Then you can control those gadgets directly from the Revolv app on your phone.
What's especially cool about Revolv is how well it plays with others. If you've already got Belkin WeMo switches, which we adore, Revolv works with those. But it also works with other smart appliances, like the audio system from Sonos, Yale Locks, Phillips Hue lighting, Insteon garage doors and so much more. Just think of the possibilitiies.
The idea is that eventually Revolv will be compatible with every smart home appliance out there, which sounds pretty ambitious to us–but also really awesome.
I also really like Revolv's pricing structure: There isn't one. Just buy the hub for $299, and that's it; no monthly subscription fees.
One drawback to Revolv is that it only works with iOS devices–no Android or Windows Phone, yet. They're perfecting the iOS interface before moving on to other platforms. Kind of frustrating, but we appreciate that they want to get it right.
I love the idea of coming home to soft lighting, music playing, and a preheating oven. Waiting on some sort of remote laundry self-folding technology too. –Julie
Learn more about Revolv home automation and reserve your hub on the Revolv website. Just enter your email address, no credit card required until the product is available.