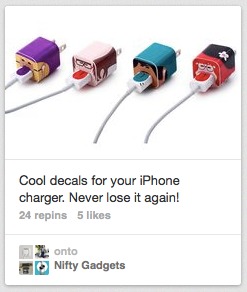 Are you following us on Pinterest yet? Here are 5 of our favorites from this week that you might be missing!
1. The perfect juxtaposition of new and old on one very cool iPhone case.
2. You won't believe what this one little gadget can do!
3. These might just be the coolest photo booth props we've ever seen.
4. One of the best storywriting apps for kids we've featured.
5. Such a fun, smart way to ensure no one takes your iPhone charger.