I'm not sure about you, but in my house, Minecraft is pretty much all my kids talk about. They play it on the PC, on the iPad, and yes, even in real life. Hold the real pick axe. If your kids already have tons of Minecraft toys like mine, I've rounded up some cool Minecraft gifts for kids that I bet they'd love as much as I know mine will. Down with the creepers!
The regular old teddy bear just won't do for your little Minecraft lover. Better: This Minecraft plush set (above, from our Amazon affiliate) Who said an enderman couldn't be cuddly?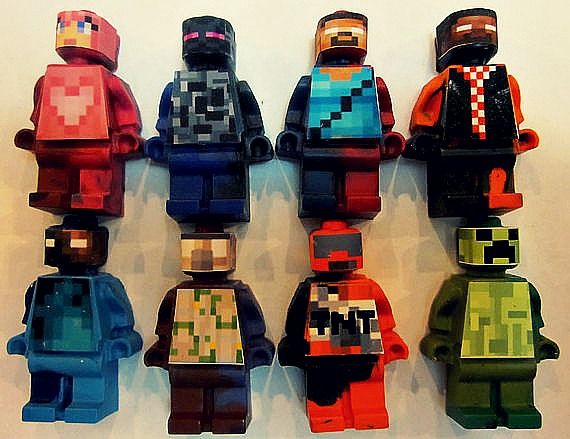 These awesome minifig Minecraft crayons combine two favorites with my kids: LEGO and Minecraft. They make a cool stocking stuffer alone or paired with a coloring book.

It's nice to bring all that building into the real world with the LEGO Minecraft: The Village set. This super-popular set includes Pig, Villager, and the Zombie buildable Micromob figures. And if you know what that means as a parent, huge congrats to you.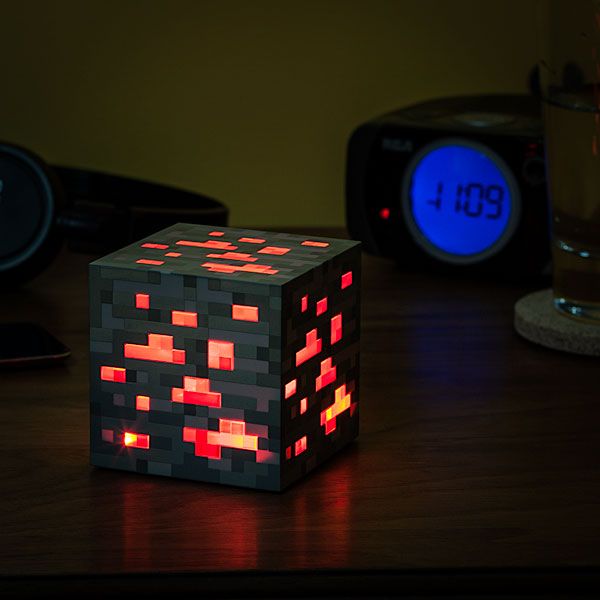 The light-up redstone works really well as a nightlight, with three levels of brightness depending on how bright and dark you prefer your shelter. Er, room.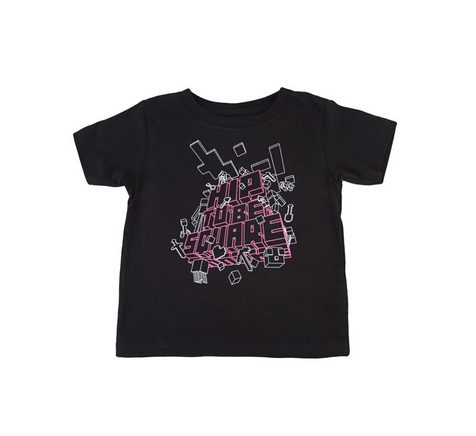 I love that most of the Minecraft t-shirts at Threadless are offered in girl sizes too (it's a slightly more tapered tee than the traditional boys' tee). I'm loving this hip to be square shirt for my daughter. Though I might have to explain the 80's Huey Lewis reference.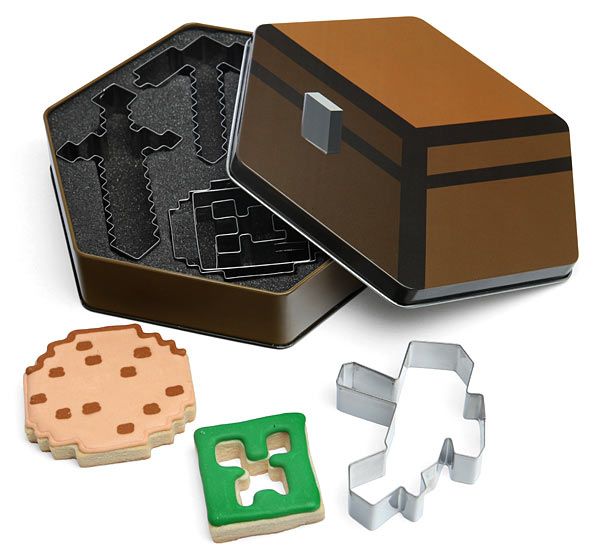 I'm pretty sure my kids would freak out over Minecraft cookies. What a fun DIY holiday gift idea, and one you'll be able to use all year long. Plus, there's got to be something therapeutic about biting a creeper's head off.
If you need more Minecraft gift ideas, make sure to check our archives. Cool Mom Tech is an Amazon affiliate.