I wrote last year about where to print Instagram photos, considering my penchant for taking adorable photos of my kids on my phone and then…doing absolutely nothing with them. Has anything changed for me in a year? Of course not. That's why I'm happy to tell you that one of our favorite photobook-making iOS apps, Mosaic,  is now available as Mosaic for Android so even more people can take advantage of this super easy and inexpensive way to make a lovely little photo book gift right from the photos on your phone or tablet.
This free app delivers what it promises–a physical photobook of twenty of your favorite pictures. Just install the app, tap once to pull up your entire camera roll or Instagram account, choose your top 20,  flip through the book preview and press order.
That's it!
In 48 hours you receive a message that your book has shipped and in two days you get the cool little book with the mosaic-like cover. Which means there's still time to order for Christmas.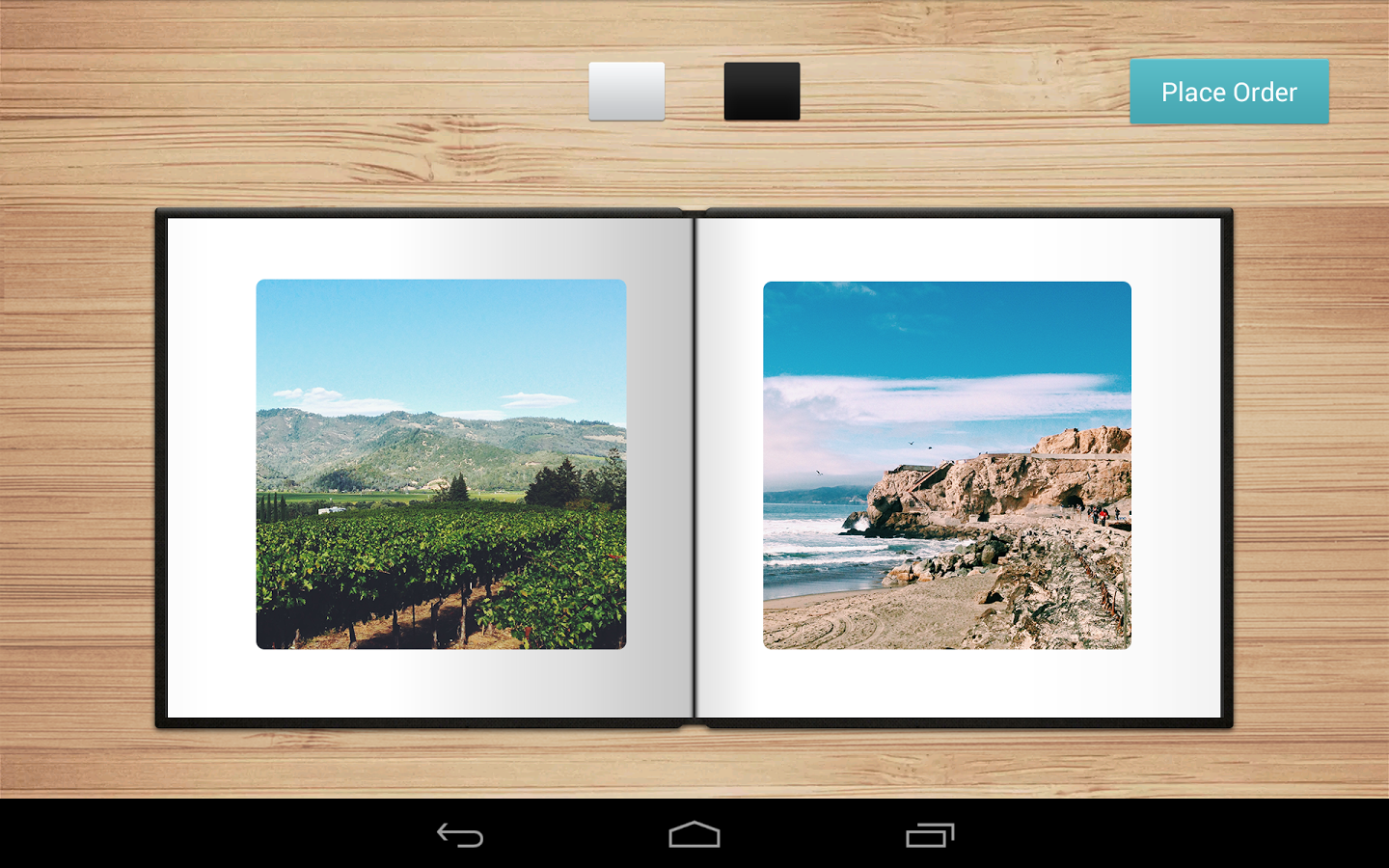 The book is small, only 7 inches square, but very well-made for $20 and comes in a gift box nice enough to impress even the pickiest of grandparents. Provided they're the types who love looking proudly at the photos of their progeny.
Download the free  Mosaic Photo Book app for Android on Google Play 
Also, don't miss our huge roundup comparing the best photo book services on the web to see which is right for you.