The Geography Drive USA app is one of our favorite fun ways for kids to learn about geography, and so we were excited to see the release of their newest educational kids' app—Geography Drive Arcade. This is a mini-arcade version of the main app, with four geography-based quiz games targeted at kids ages 9-11, although I'm pretty sure my preschooler could kick some tail at the State Shape Challenge after all his time spent playing Stack the States.
Since we really like Geography Drive,  we wondered how the Arcade app would stand up to it. The truth is, they're quite different. Geography Drive Arcade is a collection of four mini-games. Each one tests a different aspect of your US geography knowledge.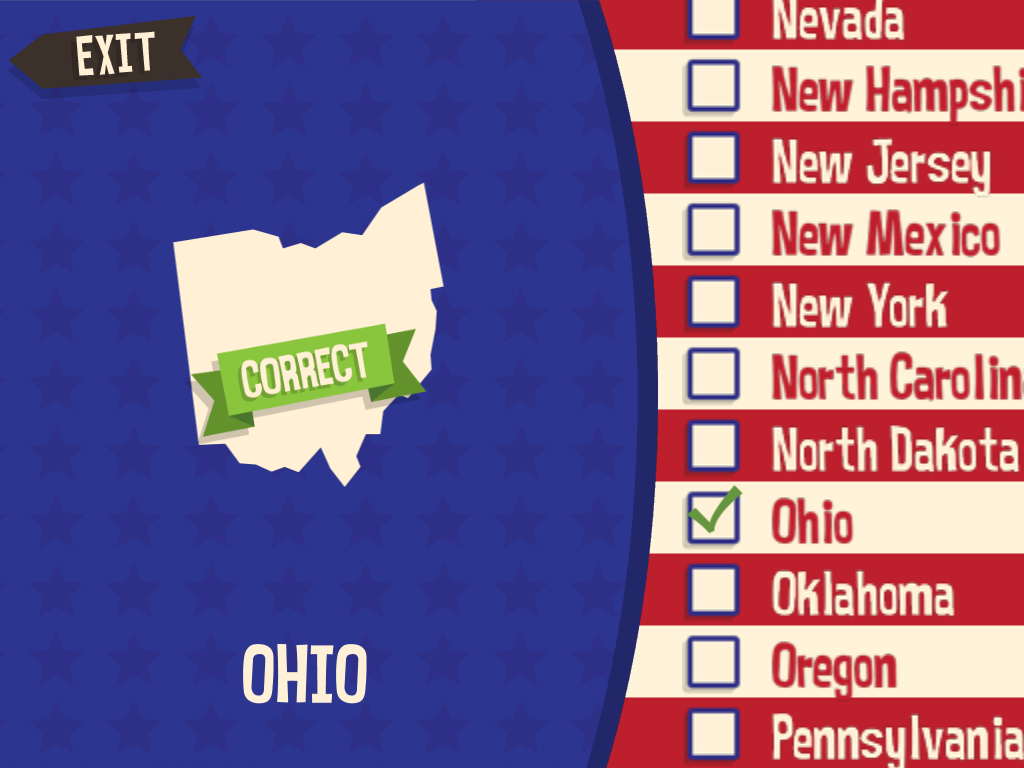 The State Shape Challenge asks kids to name the state based on a cut-out of the state's shape. All the state names are listed on the right side of the screen, and you simply touch the state that matches the shape. Get too many wrong, and you have to start over. The State Capitol Challenge works just like this, but it shows the state name and you choose the capitol from the list on the right.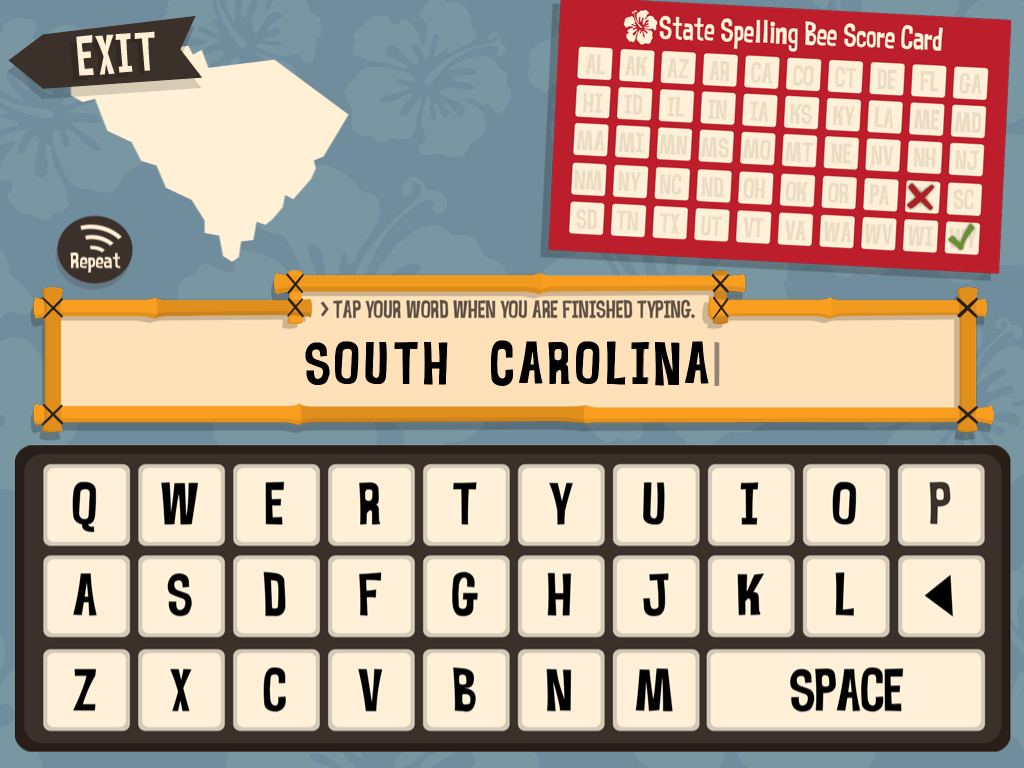 In the Honolulu Spelling Bee, a narrator asks you to spell the state (and the silhouette is shown at the top left of the screen) by typing it in. When you're done—tap the name and it will let you know if you were correct or incorrect. Finally, the Flagstaff State Flag Game (shown at top) asks you to match state names to their flags. Kids can earn points and trophies for their progress in the game, which should keep them interested in coming back for more.
Another great feature are the 50 state flashcards, which give stats and some entertaining history on each state. You might be surprised what you'll learn—for example, as a Tennessean, I had no idea that our beloved Smokey Mountains is the most visited national park in the US. Go us!
If you're hoping this app will be a fantastic new sequel to Geography Drive, you're going to be disappointed. It simply doesn't have the meta-game play that Geography Drive has. But if you are looking for some fun geography-based mini-games, this just might be the ticket to get you through some long road-trip hours this holiday vacation.
Download Geography Drive Arcade for iOS or Android for just $.99. And for a limited time, you can get Geography Drive USA for $2.99.