It's no secret there are few solid Hanukkah songs out there. In fact you could probably count them on one hand with a few fingers to spare. But this year we are in luck as Mibblio, the fantastic app developer who has been making excellent moves in bringing top notch family friendly music to our tablets, has a super special selection that the hipsters might even enjoy as you try to keep things interesting for the remaining nights of Hanukkah.
This Mibblet features Matisyahu's reggae styled Happy Hanukkah. Here the song has been adorably illustrated and inserted into the Mibblio template which, if you have played with any of their previous releases, lets you play, and in this case "jam" along.
Add or remove instrumentation, breaking down and adding to the make up of a song is a big part of the Mibblio style. Personally I go for the vibraphone but my daughter digs the keyboard which allows you to play along as any number of instruments from piano, guitar to sax or oboe.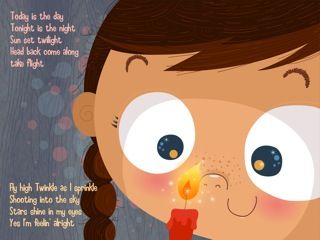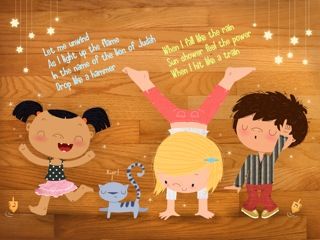 Thanks Mibblio for continuing to think outside the box. Maybe we can get this song to bump the overplayed "Dreidel, Dreidel" off its pedestal. – Stephanie M
For Hanukkah music goodness, download the Matisyahu's Happy Hanukkah miblet here, and the Miblio app for iPad for free. Visit Mibblio.com and check out some of the other funky play along story songs they have featuring some of our very favorite kindie artists like Lisa Loeb, The Pop Ups, Hot Peas 'N Butter, Joanie Leeds, Moona Luna, Key Wilde, Lunch Money and many more