Mamas of my generation will immediately recognize the phrase: Mom always said, don't play ball in the house. Funny how decades after those Brady Bunch days, I am still reminded of that phrase every time I see my kids–yeah. Playing ball in the house. But times have changed and I have a feeling Carol Brady wouldn't have a problem with the digital generation of kids playing with the Sphero 2.0.
Part  ball, part robot, part gaming device and all awesome, the Sphero 2.0 syncs via your smartphone or tablet's Bluetooth connection for a wonderfully interactive and tactile experience. It shines brightly with an array of pretty colors, it vibrates, and even moves the way you want it to do via screen controls from one of 25 different apps. So yeah, it's a pretty smart ball.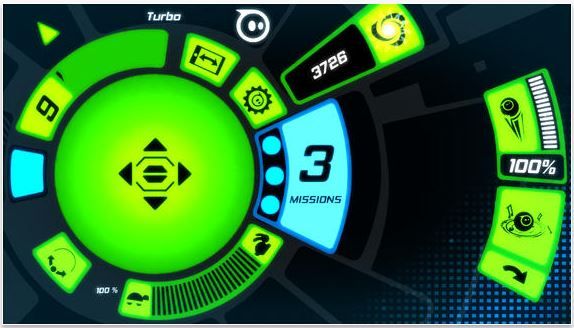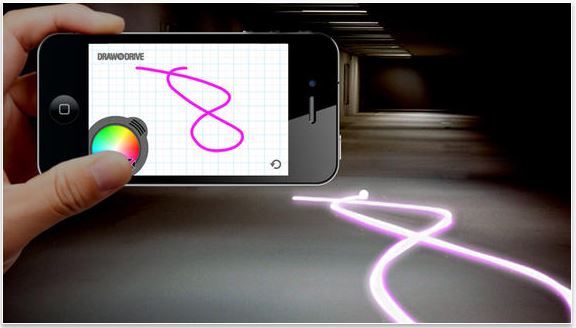 I recommend starting with the original Sphero app to get you familiar with how the ball moves and how a mobile device (Android or iOS) controls it. Other app favorites in my house include Sphero Draw 'n Drive, where the ball mimics whatever pattern you draw on your screen; Sphero Color Grab, which prompts players to pick up the ball when it turns a certain color; and Sphero Pinwheel, which is like a digital version of Simon Says.
The ball also comes with ramps that kids can jump the ball off of, which is pretty cool, especially when it goes a whopping 7 feet per second. If your kids are tech-savvy like mine (aren't all kids?), they'll get the hang of it quickly and want to see what else Sphero can do. Like taking Sphero off-roading. In which case you'll want to purchase the rubber "Nubby" covers with treads on them (pictured at top) for outdoor play.
Even cooler, kids who have a desire to learn coding (and we love kids who code) can practice their skills with Sphero Macrolab, an introduction to programming for tweens and teens–and a ton of adults.  You can arrange simple commands and settings for the Sphero including colors, light patterns, movements and more. I imagine you'll start seeing it in science and robotic clubs in schools very soon.
Talk about an awesome tech toy. And this one won't break any vases.
Sphero games are available for iOS and Android devices. For more information, check out the Sphero website.