If you haven't tried Zoobean yet, you're missing out. It's a great resource for personalized kids' book recommendations and now we're excited to announce that they've just launched a digital membership option, making it that much easier to stay on top of new books for my kids.
The membership includes a book recommendation customized for your child based on his or her interests, a reading guide to go along with the book, a personalized app recommendation (which is all new), and an app companion which I see as a reading guide. This would be great for homeschooling, or for any parents who just want to help their kids think about what they're reading.
In fact the only thing you don't get with a digital subscription is the actual book; you have to swing by your library or bookstore (or Amazon) to get that.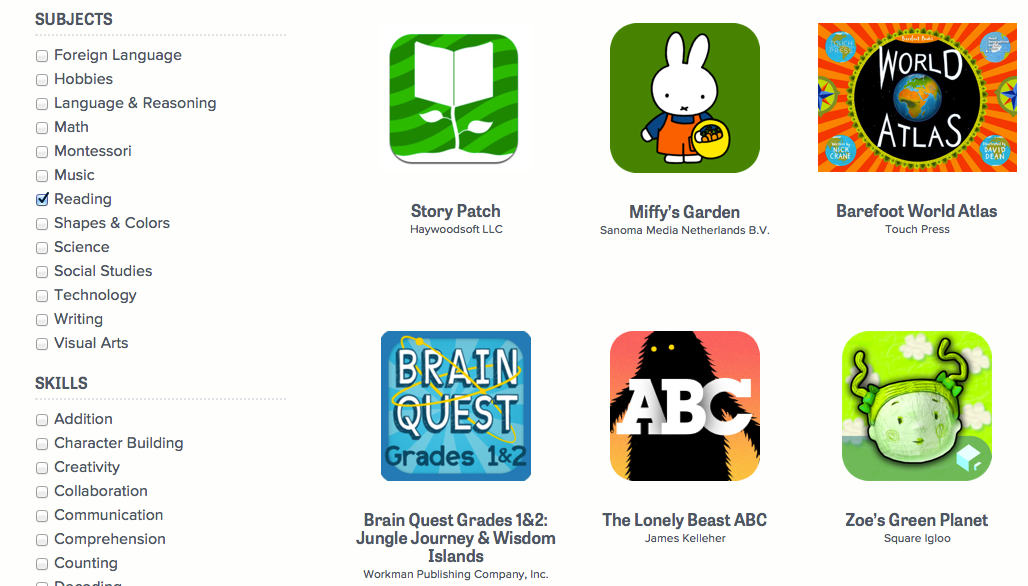 The app recommendations are thorough, although I do wish they'd show screenshots. But I love the custom search (you can choose one category without a Zoobean membership, or more than one if you're a subscriber) and I appreciate their suggested age-ranges for each app, which seem to be more accurate than what you see provided by the developers.
Sign up for a Zoobean digital membership for $2.99/month.