I love my Jawbone UP24 — it's been a fixture on my wrist for the past few months, and the data it provides has been really motivational, even a tad addicting. Now RunKeeper,the super popular running app we love, has launched the RunKeeper Breeze app to track your daily steps, just like Jawbone UP24 only without the band. And for free.
If it sounds too good to be true, well it kind of is. Because while the RunKeeper CEO told Mashable that Breeze "tracks you invisibly without you having to do anything," you do have to carry your iPhone 5S for Breeze to track your steps.
Much as I adore my iPhone 5S, I don't carry it everywhere. I even go out running and biking without it, not to mention all of those trips up and down the stairs or the steps I take while cleaning the house, gardening, or taking my kids to the park. And it's those intermittent activities that Breeze is geared toward tracking, not 50-mile bike rides.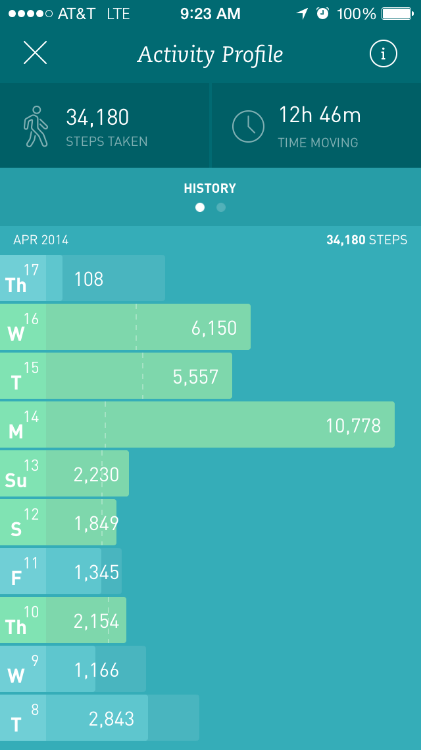 That said, I still think it's pretty cool that Breeze harnesses the iPhone 5S's M7 coprocessor to track motion, without draining battery (like apps that use GPS do) and for free. And of course you do need an iPhone 5S in order to use Breeze. But if you've been considering investing in a fitness band like Jawbone UP or FitBit Flex, the RunKeeper Breeze app might be a smart, no-cost introduction to step tracking.
Download the RunKeeper Breeze app for iPhone 5S only on the App Store