Father's Day is right around the corner and in addition to the adorable kids' crafts I know my husband will get from elementary school art class, I'm thinking a waterproof Bluetooth speaker is a pretty cool Father's Day gift for kicking off the summer. Whether he'll be using it poolside, at the beach or even in the shower–for the dads who do their best singing in there.
Here are a handful of options I like, that will keep those tunes and podcasts blasting, and will hold up just fine by the pool when they get cannonballed on. Not that your kids would do anything like that.
This compact speaker is a perfect size to stash in your bathroom or outside on the patio table. It's water and sand-resistant and can be tossed easily into your beach bag for day trips or sunset picnics on the beach. You get tons of those, right? ($70)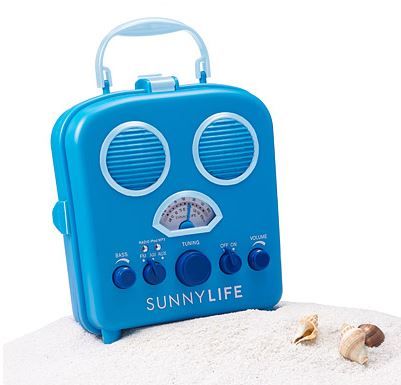 Beach Sounds Bluetooth Speaker
For a speaker with a more retro feel, the Beach Sounds speaker is a very cool choice. While it doesn't have as high quality sound output as some of the other Bluetooth speakers I've checked out, its neat styling and affordable price makes it a decent option to consider. ($44)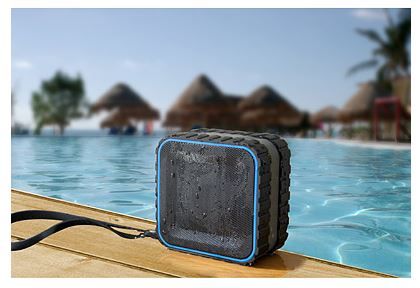 Splash Waterproof Bluetooth Speaker
As the name implies, the Splash is also water-resistant and features a more rugged exterior, should it end up in an environment with more hazards than an errant sunscreen spill . The battery life is four hours which isn't terribly long, but decent enough for lounging by the pool for an afternoon. ($70)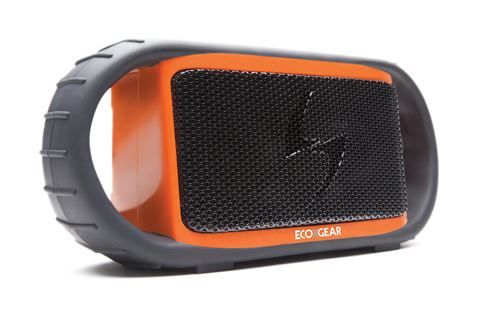 EXOBT Waterproof Bluetooth Speaker
If water-resistant doesn't sound like enough protection for you, the EXOBT is completely waterproof and can actually be submerged in water. It's designed to be tough enough to handle any water sport (Marco Polo, anyone?)  and comes with a whopping 10-hour battery life. A little pricier than some of the others but you get what you pay for here. ($129)
UE Boom 360-Degree Bluetooth speaker
Speaking of whopping battery life, the UE Boom can last on a single charge for up to 15 hours. While it can't be dunked completely in water, it's solidly water-resistant and looks really sleek. Plus the 360-degree sound is a nice touch. ($199)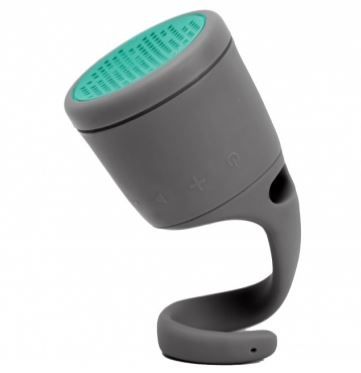 Boom Bluetooth Swimmer Speaker
What makes this little speaker so awesome its versatility. You can wrap the little tail around nearly anything to secure it–a patio umbrella, beach chair, tent pole–and it's totally water, shock and dust-resistant. Pretty great Father's Day gift for an active dad. And speaking of active dads…does it look to you a little like…maybe? No? Just us?  Well, it is called the Swimmer after all. ($59)
For even more cool Father's Day gift ideas for geek dads, check out our Pinterest board on that very thing.