The smartphone and tablet Otterbox cases have always provided great protection for beloved gadgets, but they haven't always been the most fashionable, if I can be totally frank. And hey, no shame in admitting we like stylish cases. So I was really happy to see some new Otterbox case designs launch, just in time for summer–and all the accompanying outdoorsy activities where our gadgets take some extra hard knocks.
The OtterBox Symmetry cases for both iPhone and Samsung Galaxy include some really pretty color combos and fun designs. Personally I'm smitten with the Eden pattern (above left), and the orchid and grey is on trend too — a perfect match with Pantone's color of the year. The Symmetry series definitely offers great protection from drops, as Otterbox fans well know, and the raised beveled edge helps keep the screen safe.
I love the slim profile too. If it weren't for the big embossed OtterBox logo, you'd never know it was a protective case.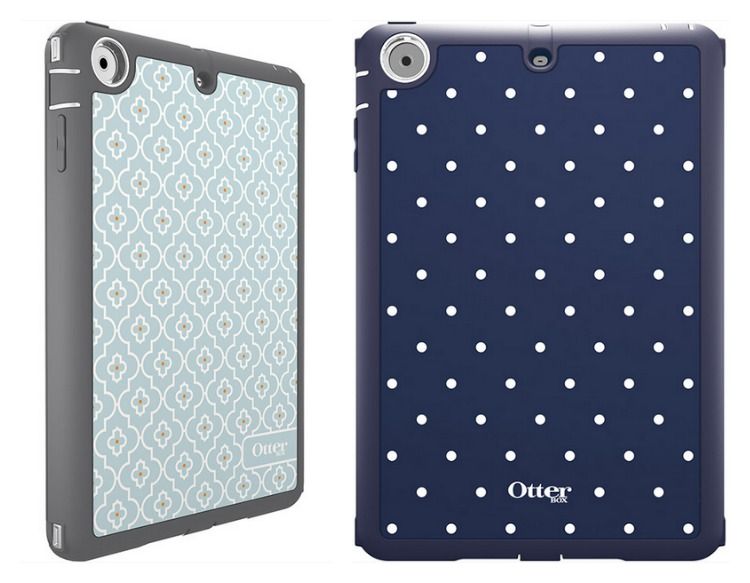 OtterBox also recently added new color and pattern options to their Defender series for iPad Mini, with or without Retina display. Customize it with the OtterBox Build Your Own program, where you choose the color and design combo. And like the Symmetry series, the Defender does an awesome job at keeping your gadgets safe, even in the hands of kiddos.
Just know that neither series is waterproof–you'll need waterproof cases for that–so don't plan on taking any underwater photos with these cases on. Otherwise, OtterBox has got us — and our gadgets — all set for a stylish summer. Something we never thought we'd say.
Check out all the new OtterBox smartphone and tablet cases on their website